Black Business
'…Tyler Perry Studios Is Shaking':Keke Palmer Announces the Launch of Her Digital Network 'Key TV'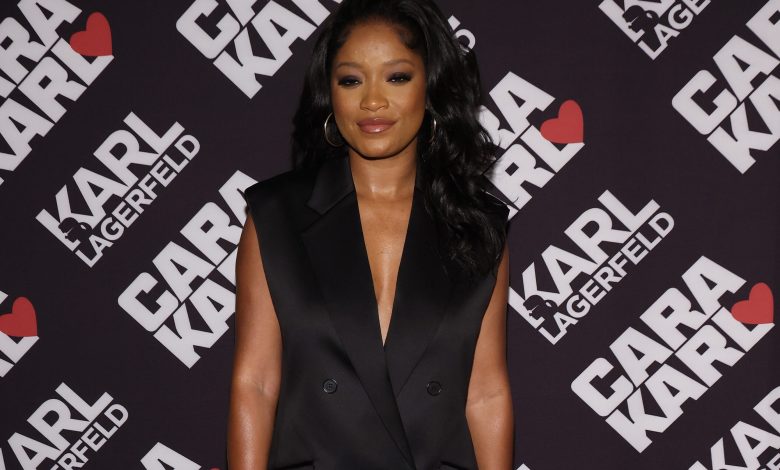 The bag runneth over for actress KeKe "Keep a Bag" Palmer, who just announced that she'll soon be launching her own digital network called Key TV to highlight "a new generation of creators."
In a Friday, Sept. 30 social media post, packed with several comedic skits, the "Nope" star made the big reveal by reintroducing the world to the multifaceted entertainer. 
"Hi, I'm Lauren Palmer," says Keke in the video as a double joins her on-screen. "And this is Keke Palmer, the brand I created 20 years ago, all the way back in Illinois with my mom. In those 20 years, I learned how to be a few things."
Palmer recalled her journey in the entertainment industry and various roles she's held as an actress, singer, writer, director and, most significantly, a collaborator. 
"I want to share everything I learned with you because this is my greatest dream of all," the 29-year-old continued. "All it takes is one of us to unlock a door to unlock a million doors for each other. I'm so excited to introduce you guys to Key TV, where our stories matter and where we are represented as the keys to the culture." The actress' video ended with a blinking green and blue neon sign of the Key TV logo.
Fan reactions began to flow in almost immediately, including one Twitter user who quipped, "IS THAT ANOTHER CHECK??? ANOTHER JOB???" with a GIF of rapper Blac Yungsta pretending to take a phone call holding several massive stacks of money. 
"OWN is shaking, Tyler Perry Studios is shaking, BET is shaking,"  commented another supporter. "Keke is the it girl for real." 
A third wrote, "This is amazing Keke. You've already done so much for the culture and now this? You're an icon a legend and you ARE the moment."
Key TV is described as "a Keke Palmer-led company" across social media and has already established a presence on all major platforms, including Facebook, Instagram, Twitter, TikTok and YouTube. It's unclear exactly when Key TV will premiere or what kind of content will be featured.