Cannabis
Universally Seeded, American genetics for true connoisseur- Alchimia Grow Shop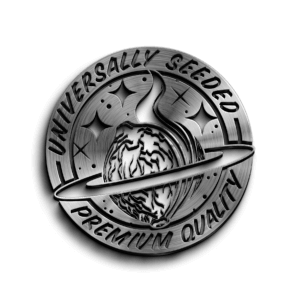 Cult Classic Seeds, the origins
The ideologue of the Cult Classic Seeds seed bank (based in California) is Marcus, a breeder with more than 20 years of experience who has dedicated more than half of his career to growing varieties with high medicinal potential, always looking for the highest quality and great synergy between cannabinoids. His varieties all boast high THC percentages alongside other medicinal cannabinoids such as CBD and CBGA. Marcus has not stopped looking for these types of profiles in his genetics, but he has also made contributions to the North American cannabis community that have been recognised throughout the industry, achieving a range of unique terpene profiles; Proof of this was the first place win at the 2016 Emerald Cup with the Xenu variety, making him a prizewinning breeder thanks to his work and dedication.
Cult Classic Seeds, a bank in which Tommy from Universally Seeded collaborated for years, is always in search of new phenotypes and conserving their work, which implies germinating seeds, finding elite clones and keeping only those unique, high-value plants, always using a 100% organic farming system. Its huge collection of genetics, the fruit of work and research, is the source of its new and exciting crosses, offering both medicinal profiles as well as special flavours and other desirable characteristics such as high resistance to pests and high productivity. In addition, most of them are ideal for all types of resin extractions due to the high-quality of their resin glands, being available in regular and feminised versions.
Cult Classic Seeds were pioneers in working with strains like OGBK, creating the popular Tony Clifton (OGKB X OGKB x Wet Dream) and their flagship Cement Shoes, with its devastating effect that will have your feet glued to the ground begging for a sofa.
Not too long ago, Cult Classic Seeds could be seen on social networks showing some packs of Cement Shoes buds from Berner (CEO of the powerful brand Cookies) that were being commercialised without any permission and without prior communication with the seed bank… an honour or a lack of respect? We'll have to wait and see how that story ends… but when the big guys copy you it's because you're doing something right!
Alchimia would like to introduce you to some of the genetics from the US cannabis seed bank Cult Classics Seeds. This seed bank is famous for its range of particularly potent and THC-concentrated genetics, but also with unique organoleptic qualities.
The birth of Universally Seeded
The history of Cult Classic Seeds leads us to the presentation of Universally Seeded, whose breeder Tommy has collaborated with Cult Classic Seeds since 2016. They worked together to create new hybrids using the Xenu male, which resulted in varieties of the stature of Sour Orange Puckers and Ultra Animal Cookies. Much earlier, around 2010, Tommy had already done some breeding work for the bank, although in 2021 Tommy and Marcus decided to go their separate ways and Tommy created Universally Seeded.
Tommy, together with Cult Classics Seeds, had created the Freshies line (2017-2018) with varieties such as Powder Cakes, Eiffel Tower, Bunny Slope, Freshmaker, Hitmaker, Hullabaloo and Goodloving. And in 2018, Unicorn Sherbert and Wedding Fantasy were released as feminised seeds in addition to the regular Powder Cakes line: Flocked Sherbert, Super Cakes, and Snow Shoes line (Cement Shoes x Powder Cakes), and Freshies x Wedding Cake.
After 2018, Universally Seeded decided to create a new feminised line from Cement Shoes (OGKB) genetics by creating over 50 crosses which were made available to growers and seed collectors. The bank currently has 3 distinct lines of hybrids with top-shelf parents: Legend OG, Pink Runtz and Cement Shoes, that provide highly desirable characteristics to the offspring when they are crossed. Let's see the main characteristics of the varieties used in the different lines of work:
Cement Shoes Line: It is much easier to grow and more vigorous than its predecessor Tony Clifton, you can find phenotypes with traits almost identical to OGKB and others with Cookies characteristics as well as with a citrus touch. The effect is very calming, provoking peace and tranquility with excellent returns in extractions such as dry-sift due to its high quality resin glands.
Legend OG Line: This is a mostly-indica cultivar with high breeding potential, of Californian origin and highly sought-after in the last few years, only available as an elite clone. The exact genetic origins are a mystery, but her OG Kush lineage is taken for granted. The terpenes of LOG (Legend OG) are basically Kush, with touches of fuel and a citrus nuance with an outstanding sweet earthy background. It is a variety that far exceeds 20% THC, with a very relaxing effect and a smooth and cerebral high. After several puffs, it quickly leaves the mouth dry, so it is vitally important to stay hydrated when enjoying it. The buds are not huge in size, but they develop with good caliber and extreme compactness, with a conical appearance and coated with resin.
Pink Runtz Line: Apparently a phenotype of Runtz (Zkittlez x Gelato) or a Rainbow Sherbet, its origin is currently uncertain. It is one of the current favorite strains for West Coast cannabis users. Pink Runtz has a very cerebral and happy high, with a strong euphoric component that stabilises over time, leaving you in a very chilled state of relaxation. Pink Runtz easily reaches 25% THC and has an intense terpene profile that is hard to forget, very sweet and tropical, with a sugary flavor and a slight sour touch. The buds of Pink Runtz are dense and end their flowering flooded by a sea of ​​resin where its orange pistils and violet colors stand out. Undoubtedly, Pink Runtz is one of the representative strains of the tropical terpene.
Top Recommended Strains from Universally Seeded
Let's have a look at some of the most interesting works within each of the Universally Seeded breeding lines following these 3 main lines that we've already seen:
Cement Shoes Line
Cement Shoes S1 is the best way to offer the Cement Shoes hybrid to the public in a feminised format, crossing it with itself, Cement Shoes x Cement Shoes. The cornerstone of the bank from which they developed one of the 3 main genetic lines. Good vigour and ease of cultivation with OGKB terpenes, high resin production, and very powerful effects… inexperienced smokers beware!
The Kay variety blends the sugary tropical aromas of Pink Runtz with the OGKB traits coming from Cement Shoes, a truly outstanding hybrid with high-quality resin and amazing aromas. Ideal for those looking for an easy-to-grow plant with tropical terpenes and colourful buds.
Unicorn Shoes (Unicorn Sherbert x Cement Shoes) is another variety with a wide range of terpenes, where we find sweet aromas of caramel and berries with a strong hint of gas, highlighting the sour and earthy tones in the aftertaste. Surprising flavours with a powerful effect that have you sweating on the second toke… very fast-flowering phenotypes can be found.
London Shoes is a cross of London Pound Cake #75 x Cement Shoes. London Pound Cake #75 comes from Cookies Fam and is a very relaxing indica hybrid of Sherbert that can reach 30% THC. The genetic influence of Cement Shoes adds more resin to the offspring and makes it a much more manageable plant in terms of structure and adaptability to small growing spaces.
Italian Shoes (Gelato#33 x Cement Shoes): The elite clone Gelato #33 comes from the union of Sherbet and Cookies, it is also known as Larry Bird and is one of the Gelato varieties with the best glandular quality when making concentrates, showing strong sweet and earthy Kush aromas and developing very nice bluish tones. By crossing it with Cement Shoes, yields are increased, the structure is improved and new terpenes are added to the mouthwatering cocktail.
Legend OG Line
Immortal Zkittlez is a hybrid created from two varieties only available as an elite clones, the famous Zkittlez with its intense tropical flavours and Legend OG, with a high THC content and great medicinal value. Undoubtedly, Immortal Zkittlez is a much more productive and easy-to-grow Zkittlez cross, highly recommended for all fans of the delicious Z terpene.
Legendary White Cookies: White Tahoe Cookies x Legend OG, a perfect strain for making hashish and not demanding in terms of nutrition, producing compact flowers with a large amount of resin and aromas of sweet hashish with a slightly sour background. The effects induce total relaxation, and are highly valued for fighting stress or even anxiety.
Pink Runtz Line
Pink Abduction is a cross of Alien OG and Pink Runtz that offers earthy aromas and a humid forest aftertaste with tropical fruit terpenes. It grows with large solid bracts and showy colours at the end of flowering. It is advisable to use meshes or supports on the branches due to the weight of the flowers and its powerful effect is recommended only for experienced smokers, as it can take them unawares with an effect that can become very introspective.
Pink Pound Cake: London Pound Cake #75 x Pink Runtz offers a strong and sweet Sherbert terpene, a caramel aroma along with the distinctive tropical Runtz terpene. The plants show beautiful violet colours at the end of flowering, developing a high percentage of THC, with extraordinary resin quality. It is not necessary to carry out a long vegetative period in indoor grows, as it also stretches considerably when flowering.
Without a doubt we can say that Cult Classic Seeds and Universally Seeded have cannabis genetics for all kinds of tastes, at Alchimia we recommend these two banks to all those cannabis seed collectors who want to stand out from the rest, as they are all varieties born from authentic American elite genetics that produce champion specimens with terpenes that are rarely found in Europe. Now is a grea time to get your hands of a packet of seeds from these excellent breeders!
Happy harvests!
The articles published by Alchimiaweb, S.L. are reserved for adult clients only. We would like to remind our customers that cannabis seeds are not listed in the European Community catalogue. They are products intended for genetic conservation and collecting, in no case for cultivation. In some countries it is strictly forbidden to germinate cannabis seeds, other than those authorised by the European Union. We recommend our customers not to infringe the law in any way, we are not responsible for their use.