Fashion
Versace FW 22 Greca Goddess Collection -We are OBSESSED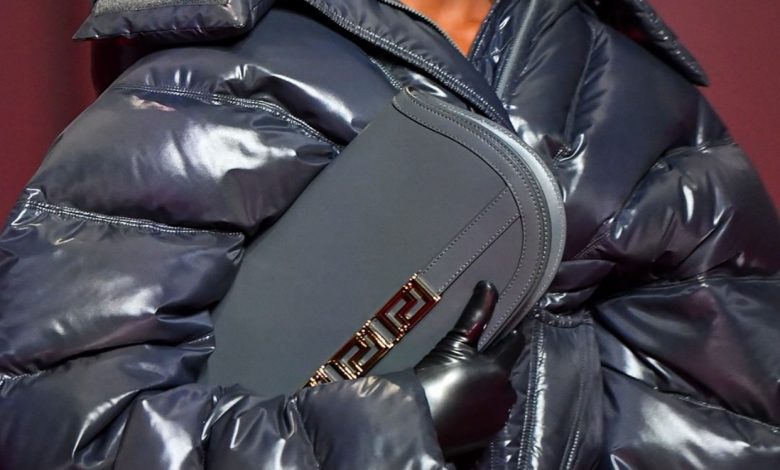 We try our best not to be handbag snobs, but then a couture brand has the audacity to come along and turn us back into Bag Lady Betches lol. Case in point, the upcoming fall collection by the iconic VERSACE. The Versace FW 22 Greca Goddess Collection is made for the fashion maven who loves her accessories to make just as powerful a style statement as her outfit itself.
Moreover, Donatella is really outdoing herself with these vivacious tones and luxurious designs! From clutches to shoulder bags this new collection has it all. They are fun, chic and perfect for all seasons; in our humble opinion; not just fall.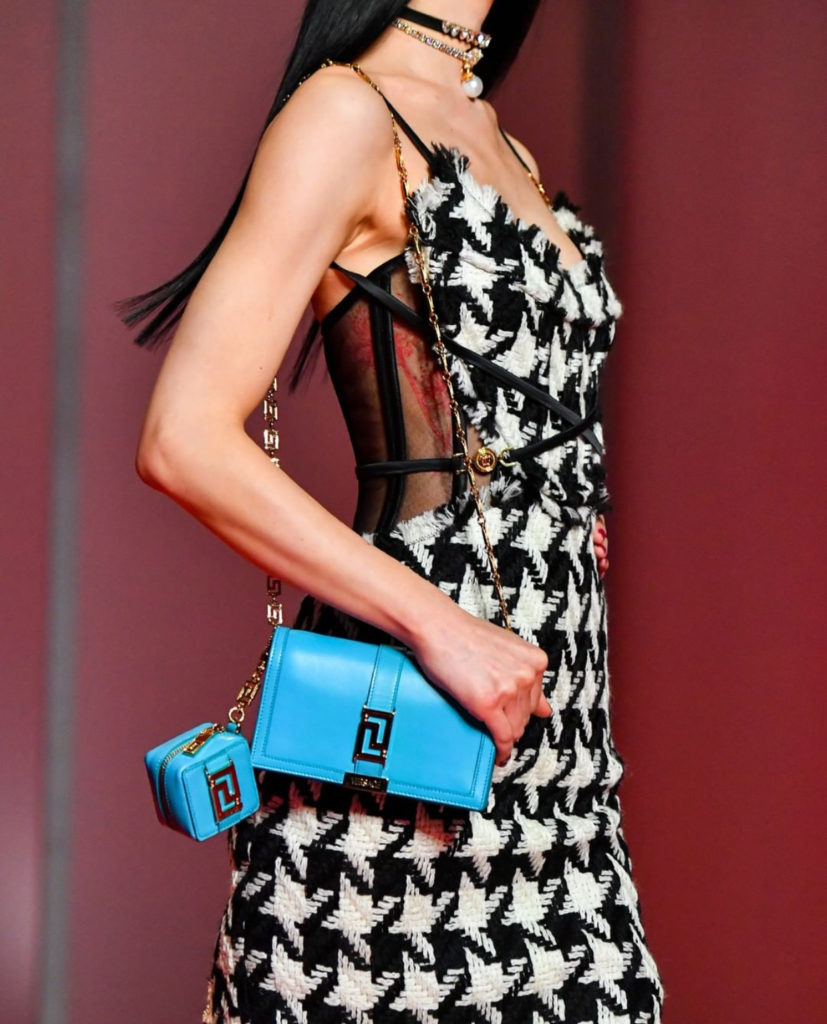 We especially love the red and white bags. Red is such a sassy color that just seems to make blood boil and temperatures rise. It is the perfect companion for hot rouge dress during a night on the town. No one will miss you or your ensemble coming down the street, trust us!
Furthermore, the white handbag is just the perfect neutral. It can be styled with plenty of looks and harmonize effortlessly. If you want a bag that will look great with a number garments already sitting pretty in your closet, this is the accessory to get.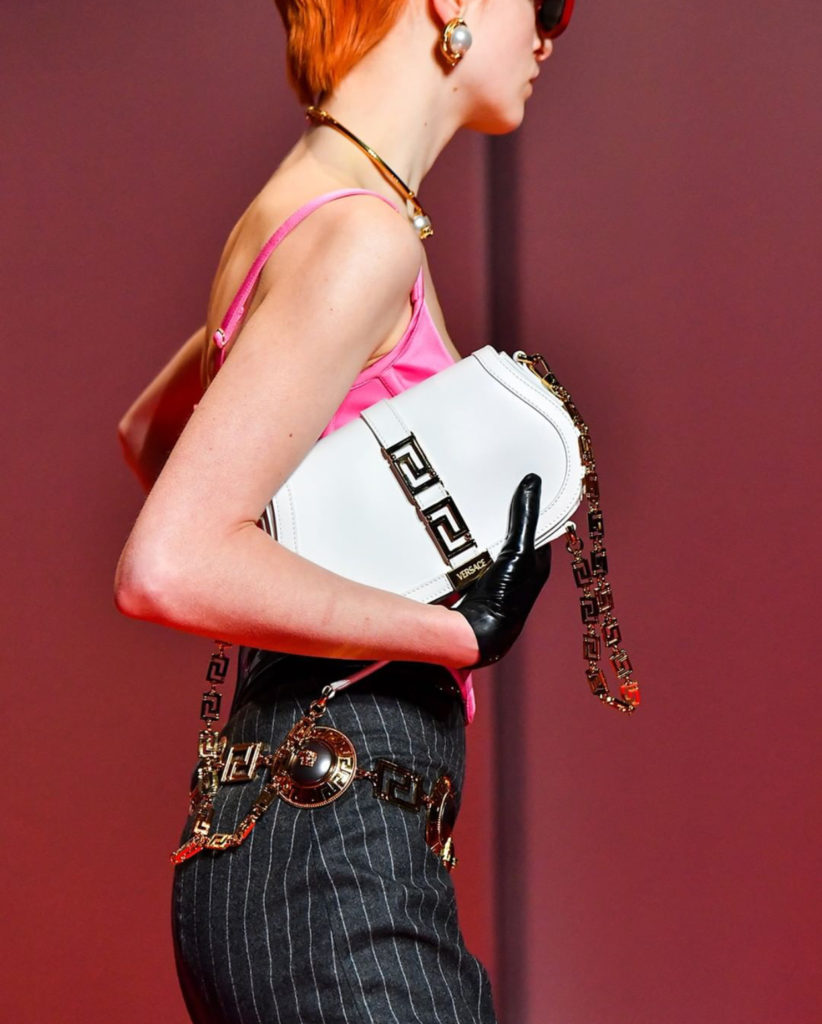 Versace FW 22 Greca Goddess Collection
What does Donatella and the Versace couture house reveal about Greca Goddess? Well, in a brief statement the high-end fashion label focused on craftsmanship and overall design. Versace states,
"Versace FW22, the new collection unveiled during Milan Fashion Week. Goddess, Obsess, Versace! Versace FW22 introduces Greca Goddess; a new line of Made in Italy bags and accessories finished with the brand's Greca insignia."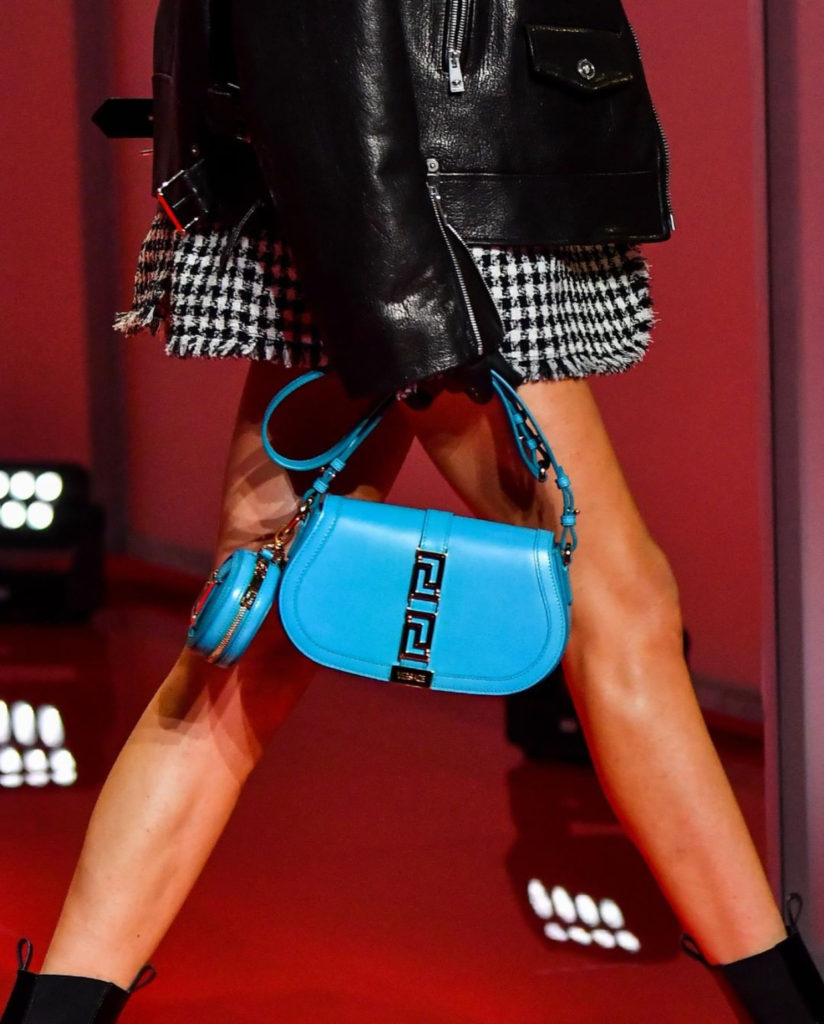 Italian made? Uhm… count us in! We have been loving Italian couture since we were children. Everything is always well-made and it LASTS. If you want accessories that will stand the test of fashion time, indulge in Italian artisans.
**Want Even More Fashion as well as Celebrity Style Sighting News, Insights as well as Trends? Download Our New Shiny App! Click HERE**
Thoughts on Versace FW 22 Greca Goddess Collection -We are OBSESSED? Well let's connect then! Join the discussion and talk all things fashion as well as celebrity style sighting related with us by dropping a comment like its hot down low. Or also hit us up on our Facebook, Instagram (1966mag), Tumblr, Pinterest or tweet us @1966magazine.