Fashion
[VIDEO] Look Graceful, Be Comfy!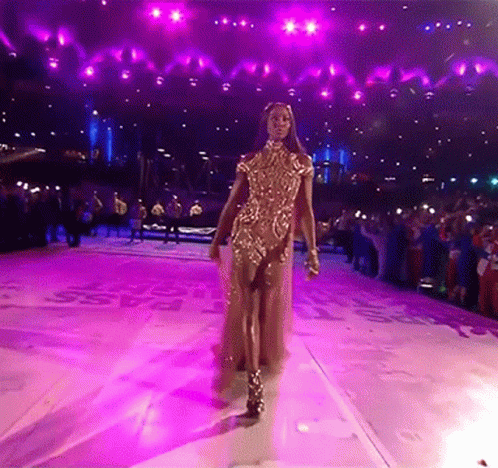 Alright SUPERSTAR… let me see you WALK!!! Now Honey… Did shivers just run down your spine? Were you thinking you are about to take part in the latest TikTok trend? If walking in heels is not your natural forte, welcome to today's How to Walk in Heels Class!
Our whole goal here is to take you from stumbling and bumbling cutie, to a bonafide she's a KILLA GLAM HOTTIE. Or, if you already possess some skills, we want to help you learn how to still enhance and make your heel walking journey more comfy.
Your fabulous heels shouldn't just be a contraption of pain and suffering. Or a vehicle for looking like you belong in the next blockbuster comedy. Walking in high heels successfully, can be achieved with a little know-how and a few tips as well as tricks. Okay Darlings, class is in session!
How to Walk in Heels Class: [VIDEO] Look Graceful, Be Comfy!
Not all of us look like Naomi Campbell or the Hadid sisters when we slide on a pair of heels. And it's okay! In fact, you shouldn't feel remotely bad about your skill level. Many of us kinda look like this.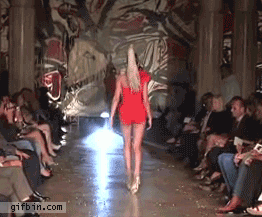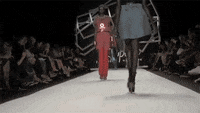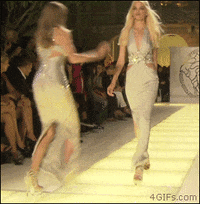 LOL … so in conclusion ladies, everyone, literally all of us can always use a little helpful advice; and some good old practice. Even gorgeous, global top models.
Honestly, models get training for how to walk in heels on a catwalk. So there's hope, because if they can take a how to walk in heels class and become pros to the point of making tons of money off  their walks. We can get just as good and enjoy the benefits of wearing any style of heel we love; and look FIRE doing it!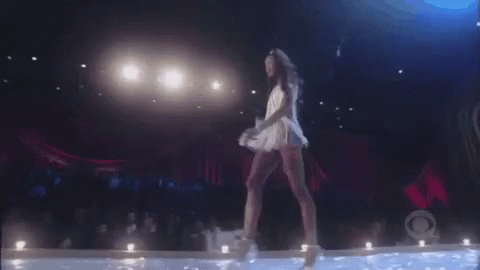 Heels For You : Walk in Heels Tutorial
Now that we've had our laughs, let's get to the nitty gritty. If you are like us, visual learning is a great teacher. It's one thing for someone to tell you how to do something. It's another when they actually show you how to do a skill correctly.
Therefore, here is an awesome video tutorial (and a BONUS one); to help you out! Watch it over and again as much as you need. And also, don't forget to practice what you learn ladies!
How Walk in High Heels
Helpful videos right? Well, now we are shifting our How to Walk in Heels Class to a very important subject… comfort. Yes, we want to teach you how to be in less pain while you rock your outfits with fashionable shoes.
High heels can start off alright, but after a few minutes to hours it's a whole different ball game. And if you have ever taken "walk of shame" barefoot back to your car; trust us we understand Lol! Therefore, let's change the game. Let's keep the heels, but reduce the discomfort.
Some quick tips to keep in mind are:
Get the best-fitting high heel possible
Stretch your heels if you need a little more room
Opt for designs with tons of good cushion
Place gel or padded inserts inside
Wear a thicker heel (like wedges) for stability
Pay attention to the "slope" or "pitch" of the heel
Reach for platform heels
Wear open-toe high heels to relieve pressure on corns and calluses
Walk heel to toe to save energy
How to Walk in Heels Like Model … Just Painless
So no, your heels do not have to be a painful experience. To prove it to you, here are some helpful videos! A few will once again help you improve your walking.
However, the other will help you avoid pain. Fashion is amazing. But it shouldn't make you cry. Enjoy the videos, they are very interesting and insightful!
So there you have it! You have learned how to get your walk on AND keep those lovely feet of yours happy. Did you love the class today? Be sure to check out our Fashion Section for even more helpful style tips! CLASS DISMISSED!
**Want Even More Fashion as well as Celebrity Style Sighting News, Insights as well as Trends? Download Our New Shiny App! Click HERE**
Thoughts on How to Walk in Heels Class: [VIDEO] Look Graceful, Be Comfy!? Well let's connect then! Join the discussion and talk all things fashion as well as celebrity style sighting related with us by dropping a comment like its hot down low. Or also hit us up on our Facebook, Instagram (1966mag), Tumblr, Pinterest or tweet us @1966magazine.