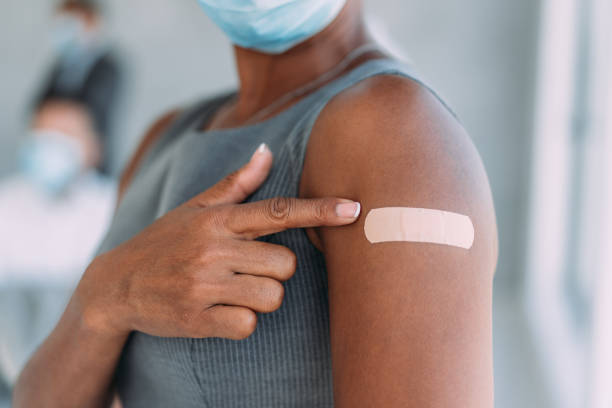 Indications are that this year's flu season is going to be particularly nasty, making the annual influenza vaccine even more important than usual, infectious disease experts say.
People already are landing in the hospital with severe cases of influenza, about a month ahead of when flu season usually begins, says Dr. William Schaffner, medical director of the National Foundation for Infectious Diseases.
That tracks with flu activity this year in Australia, which had an early and moderately severe influenza season, Schaffner shares. Because the seasons are reversed between the United States and Australia, infectious disease experts here look to that continent to predict upcoming flu activity.
RELATED: CDC Warns of Possible Severe Flu Season Ahead, Here's Why
"We anticipate a notable influenza season this year. We've had two mild preceding seasons — largely, we think, because we've been sheltering at home, wearing masks, being cautious about travel and children have not been in school," Schaffner says.
"Well, the children are back in school," he adds. "We've taken off our masks. We're traveling. We're visiting friends and relatives. We're going to houses of worship, restaurants. We're going back to business. We're doing all those things. And this will provide an environment for the influenza virus really to spread."
Unfortunately, many people remain vaccine-hesitant. Only about half of people who were eligible got a flu shot during the 2020-2021 season, according to the U.S Centers for Disease Control and Prevention.
Here's some important information about the vaccine that can help inform your decision:
How effective is the flu vaccine?
Each year, vaccine-makers look to the flu viruses circulating in Australia to guess what strains will be predominant when the U.S. influenza season rolls around.
"We try to anticipate what the most common circulating strains will be nine months from now. That's when you decide which strains to incorporate in the vaccine," Schaffner shares. "We're pretty good at hitting the target. But there's some years when we're off target, and that reduces the effectiveness of the vaccine."
Generally, the flu vaccine reduces the number of people who get sick by 40% to 60%, experts say. Interim numbers say last year the shot