Entertainment
Ye Cannot Be Reached Lawyer Says; FIrm Planning to Withdraw In Legal Fight Over "Donda 2"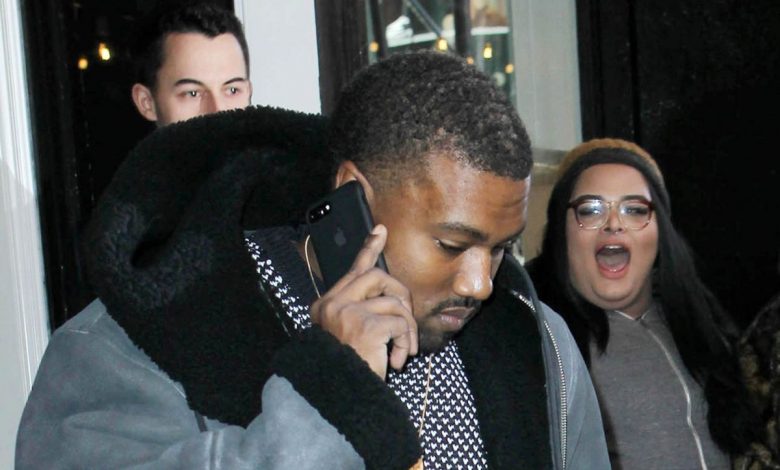 More legal trouble is brewing for Ye, mainly because his lawyers have had a hard time reaching him lately.
Ye is locked in a legal battle with Ultra International Music Publishing over claims he illegally sampled a song on his album Donda 2.
UIMP sued Ye for illegally sampling Marshall Jefferson's 1986 song "Move Your Body," which has been labeled as "the House Music anthem."
He is accused of turning the "Father of House Music's" song into "Flowers," one of the songs included on Donda 2.
Donda 2 was released via Ye's proprietary streaming device, the STEM Player, for $200. After Donda 2 was released, Ye bragged that the STEM Player sold 11,000 units within 24 hours and generated over $2 million in one day.
The problem for Ye is that he allegedly sampled "Move Your Body" more than 20 times on "Flowers" without the proper licenses. 
According to court documents obtained by AllHipHop, he is at risk of being hit with a default judgment.
"Due to recent events and Ye's counsel's inability to reach Ye or his representatives, Ye's counsel intends to seek withdrawal as counsel," said UIMP's lawyer Bradley J. Mullins.
##>
Ye is being repped in the lawsuit by the firm Greenberg Traurig LLP, which signed on as the rapper's lawyers in July of 2022.
There is a silver lining for the embattled superstar producer. Despite their inability to reach the rapper, his attorneys are engaged in informal talks for a possible resolution.
Mullins said if the initial talks are not successful, they may be able to settle the issue with the assistance of a mediator.
The news of Ye's counsel planning to withdraw from representing him in the lawsuit would be the latest legal blow for the rap star, who has been embroiled in a controversy over comments he made about Jewish people and the death of George Floyd.
Over two weeks, Kanye West lost deals with GAP, Balenciaga, and Adidas and saw his net worth plummet by $2 billion.
Greenberg Traurig would be the 5th law firm to cut ties with Ye since he threatened to go "death con 3 on Jews" and lived up to his promise.
Ye has been dropped by Brown Rudnick, Pryor Cashman, Cadwalader, and Quinn Emanuel.
Ye needs legal representation. Last week, his former business manager sued him for $4.5 million over claims the rapper breached his contract by failing to pay his agreed-upon fee of $300,000 per month.
And, the former billionaire was hit with a lawsuit over claims he never paid a $145,000 bill for renting a recording studio in Miami.