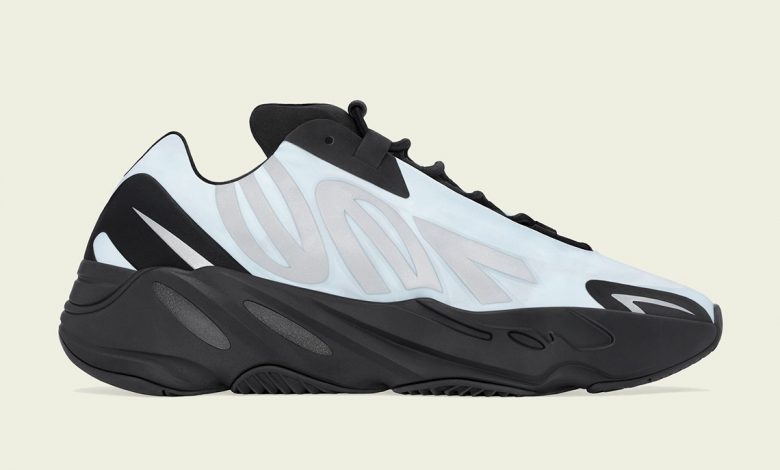 After a busy month of June, adidas YEEZY has commenced July with few confirmed releases. Yet, if history is any indication of the future, it's very probable that a handful of pairs will be surprise-announced as the month continues.
The YEEZY FOAM RUNNER has dominated the conversation surrounding Kanye West's footwear – and understandably so – but any bad criticism has only been amplified upon news leaking of the slip-on shoe's "MX Clay Cream" colorway. 'ye's adidas-backed line has been criticized for proposing various styles with minor color changes since beginning in the mid-2010s, but absolutely no one had envisioned the questionable pattern applied to to the forthcoming clog. An anticipated "Ochre" style is much more aligned with what people have come to expect from the YEEZY brand, proffering a uniform golden arrangement. Mr. West would be remiss to only release two options of his laceless shoe during what's expected to be a very hot month, but when has he ever done what was expected of him? Elsewhere, the YEEZY BOOST 700 MNVN (read: minivan) is set to launch in a muted "Blue Tint" makeup come July 5th. Ostensibly another iteration of the "Bright Cyan" pair that released in early June, the upcoming YEEZYs haven't garnered too much public fandom, but it'll surely sell out – just like the aforementioned "streak"-covered FOAM RNNR.
Enjoy a complete list of all YEEZYs releasing in the month of July here below, and bookmark the "2021 YEEZY Calendar" when you're done.
adidas Yeezy Boost 700 MNVN "Blue Tint"
Release Date: July 5th, 2021
Read More: YEEZY 700 Blue Tint
Men's: $220
Style Code: GZ0711
adidas YEEZY FOAM RUNNER "Ochre"
Release Date: July 2021
Read More: Yeezy Foam Runner Ochre
Men's: $80
Style Code: N/A
!function(f,b,e,v,n,t,s)
{if(f.fbq)return;n=f.fbq=function(){n.callMethod?
n.callMethod.apply(n,arguments):n.queue.push(arguments)};
if(!f._fbq)f._fbq=n;n.push=n;n.loaded=!0;n.version='2.0′;
n.queue=[];t=b.createElement(e);t.async=!0;
t.src=v;s=b.getElementsByTagName(e)[0];
s.parentNode.insertBefore(t,s)}(window,document,'script',
'https://connect.facebook.net/en_US/fbevents.js');
fbq('init', '930095734042012');
fbq('track', 'PageView');
(function(d, s, id) {
var js, fjs = d.getElementsByTagName(s)[0];
if (d.getElementById(id)) return;
js = d.createElement(s); js.id = id;
js.src="https://connect.facebook.net/en_GB/sdk.js#xfbml=1&version=v2.11&appId=672125259652768″;
fjs.parentNode.insertBefore(js, fjs);
}(document, 'script', 'facebook-jssdk'));