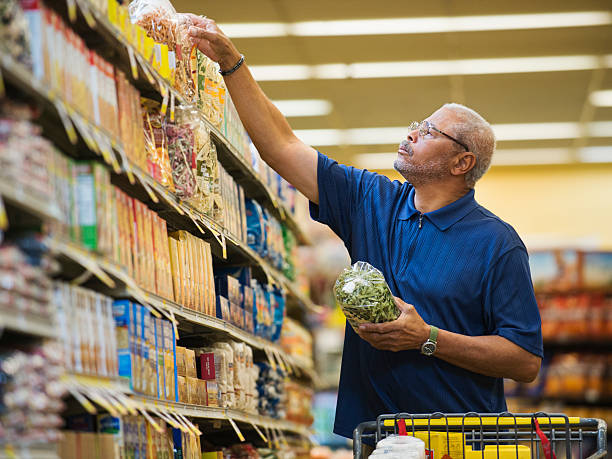 If you're going grocery shopping anytime soon, you will need to include items in this article on your list. They taste good and can help you fight your psoriatic arthritis pains and live a better quality of life.
We will give you some of the health food big hitters that would make any grocery list complete. They will stay usable and fresh for weeks, maybe even months. The items range from healthy fats to canned pantry items you can make in minutes.
With that said, let's dive into this must-have anti-arthritis grocery list.
1. Helpful Fats
First and foremost, you'll need some healthy fats to balance out your high protein and complex carbs diet. They provide essential vitamins and nutrients to lower heart disease and cholesterol risk.
On top of that, they go great in many recipes, like avocado toast or baked salmon. Some of the best sources of healthy fats are:
Fish

Nuts

Flaxseeds

Avocados 

Eggs
It shouldn't be too hard for you to whip up a killer breakfast using any of these ingredients.
2. Protein
Protein is the building block of life, so it's no surprise that healthy protein sources should always be on your grocery list. Of course, meat is very high in protein, so most meat options will be a good bet for getting a sizable dose of essential amino acids.
It is best to go for a leaner cut of meat, so you do not have to eat unhealthy fats. The best protein choices you can put on your list are:
Lean beef

Chicken

Turkey

Lentils

Salmon
3. Fresh Vegetables and Produce
Fruits and vegetables should be a staple on everyone's grocery list because of their numerous health benefits. From the constipation-fighting qualities of carrots to the immune-boosting characteristics of broccoli, fresh greens and produce will help your body in one way or another.
The best part is you can freeze these items to save them for later or cook them right out of the pack. Even better, you don't have to cook them at all! You can eat them raw and enjoy the same benefits.
Some great items to have on your list are:
Spinach

Broccoli

Pomegranates 

Apples

Kale
RELATED: 3 Ways to Lower Your Grocery Bill and "Go Further with Food"
4. Fresh Spices and Herbs
Padding up your herb and spices drawer with healthy spices is an easy way to stay on top of your psoriatic arthritis pain. You can add them to any dish you make and reap the benefits with little effort.
On top of being delicious, they're also very inexpensive and can last for months, sometimes years, without needing a replacement. Just so you know, food additives like ginger or garlic have been proven to help with inflammatory diseases like arthritis. 
Some great spices to pick up are:
Ginger

Turmeric

Cinnamon

Black Pepper

Sea Salt
5. Frozen Vegetables and Meat
Having vegetables and meat ready to cook is always a great idea, so these freezer must-haves should definitely be on your list. They will keep for months and are usable at a moment's notice for any recipe you desire.
Guess what? They will still be as nutritious after three months in the freezer as when you first purchased them. That is the benefit of buying high protein and vitamin-rich vegetables and meats with the intent of freezing them instantly.
Some great freezer items to have are:
Peas

Broccoli

Chicken

Turkey burgers
RELATED: 5 Red Flags you Shouldn't Ignore at The Grocery Store
6. Healthy Pantry Items
Last but not least, you must fill up your pantry with some healthy canned foods and low-sodium crackers to complete the list. These are the type of products you can place in your cupboard and forget about until you need them.
They won't spoil or grow mold if appropriately kept and will remain delicious until you decide to eat them. As for the health benefits, canned foods like chickpeas and kidney beans hold a lot of protein and fiber. Meanwhile, cupboard staples like wild rice and quinoa can be a healthy source of grains.
Some good pantry additions are:
Canned chickpeas or black beans

Brown rice

Low sodium crackers

Sardines

Quinoa