Politics
YouTube Censorship Police Ban Covid Vaccine Skeptics Including RFK Jr.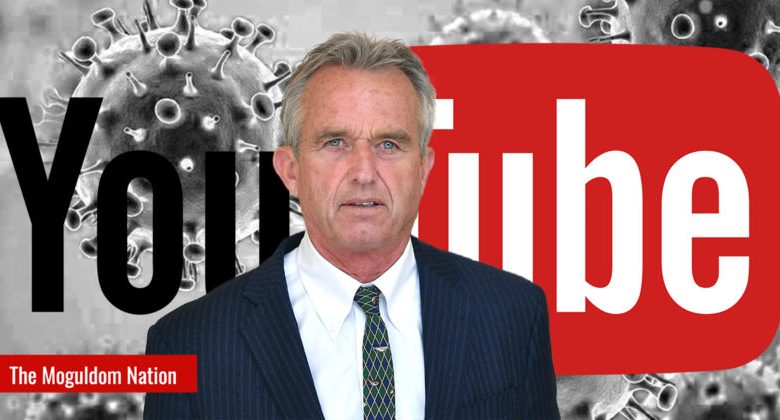 YouTube censorship is increasing as the company announced plans to ban more anti-vaccine content, including the channels of prominent anti-vaxxers Robert F. Kennedy Jr. and Joseph Mercola.
Google-owned YouTube announced on Wednesday, Sept. 29 that it was "expanding our medical misinformation policies" in a blog post titled, "Managing harmful vaccine content on YouTube."
The policy won't just apply to misinformation about covid-19 vaccines but to all approved vaccines that have been deemed safe by health authorities and experts.
"Vaccines, in particular, have been a source of fierce debate over the years, despite consistent guidance from health authorities about their effectiveness," YouTube's blog said. "Today, we're expanding our medical misinformation policies on YouTube with new guidelines on currently administered vaccines that are approved and confirmed to be safe and effective by local health authorities and the WHO."
Kennedy, an attorney, and Mercola, an alternative medicine entrepreneur, were popular anti-vaxxers before the covid-19 pandemic, according to The Washington Post.
Both men told the Post they are not automatically anti-every vaccine, however, they do believe in informing people of the risks associated with vaccines. They also said they believe they are being specifically targeted for censorship, but both of their accounts are still active on Facebook.
"There is no instance in history when censorship and secrecy has advanced either democracy or public health," Mercola told the Post in an email.
Facebook and Twitter led the way when it came to banning misinformation about the coronavirus — they did so in 2020 compared with YouTube's 2021 move. However, Facebook and Twitter have yet to take a harder stance on misinformation about other vaccines that have been deemed safe by the World Health Organization.
Listen to GHOGH with Jamarlin Martin | Episode 74: Jamarlin Martin
Jamarlin returns for a new season of the GHOGH podcast to discuss Bitcoin, bubbles, and Biden. He talks about the risk factors for Bitcoin as an investment asset including origin risk, speculative market structure, regulatory, and environment. Are broader financial markets in a massive speculative bubble?
"Developing robust policies takes time," said Matt Halprin, YouTube's vice president of global trust and safety. "We wanted to launch a policy that is comprehensive, enforceable with consistency and adequately addresses the challenge."
Kennedy and Mercola weren't the only anti-vaxxers to be removed by YouTube's policy. Erin Elizabeth Finn and Sherri Tenpenny's accounts have also been removed, according to the New York Times.
Some experts say it's too little, too late. "You create this breeding ground and when you deplatform it doesn't go away, they just migrate," said Hany Farid, a computer science professor and misinformation researcher at the University of California at Berkeley.
"This is not one that should have been complicated. We had 18 months to think about these issues, we knew the vaccine was coming, why was this not the policy from the very beginning?" Farid continued.