Fashion
Zendaya for Maison Valentino Rendez Vous Campaign!-The Fashion Scene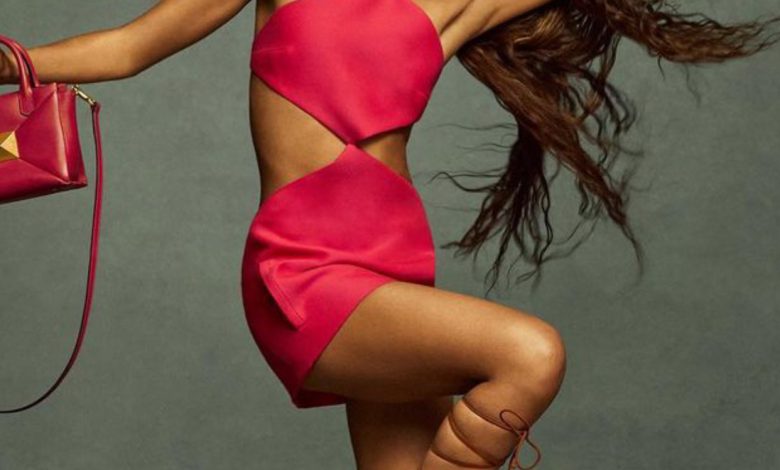 On the heels of being photographed with Spidey boyfriend, Tom Holland, at the Uncharted New York screening; our MJ can also be seen modeling for a MAJOR fashion house. Yes, you must check out Zendaya for Maison Valentino Rendez Vous Campaign!
It's got everything. Beautiful scenery, fabulous designer clothes and of course, the fashion icon herself… the incomparable ZENDAYA! In this edition of The Fashion Scene we take a quick, closer look.
Zendaya for Maison Valentino Rendez Vous Campaign!-The Fashion Scene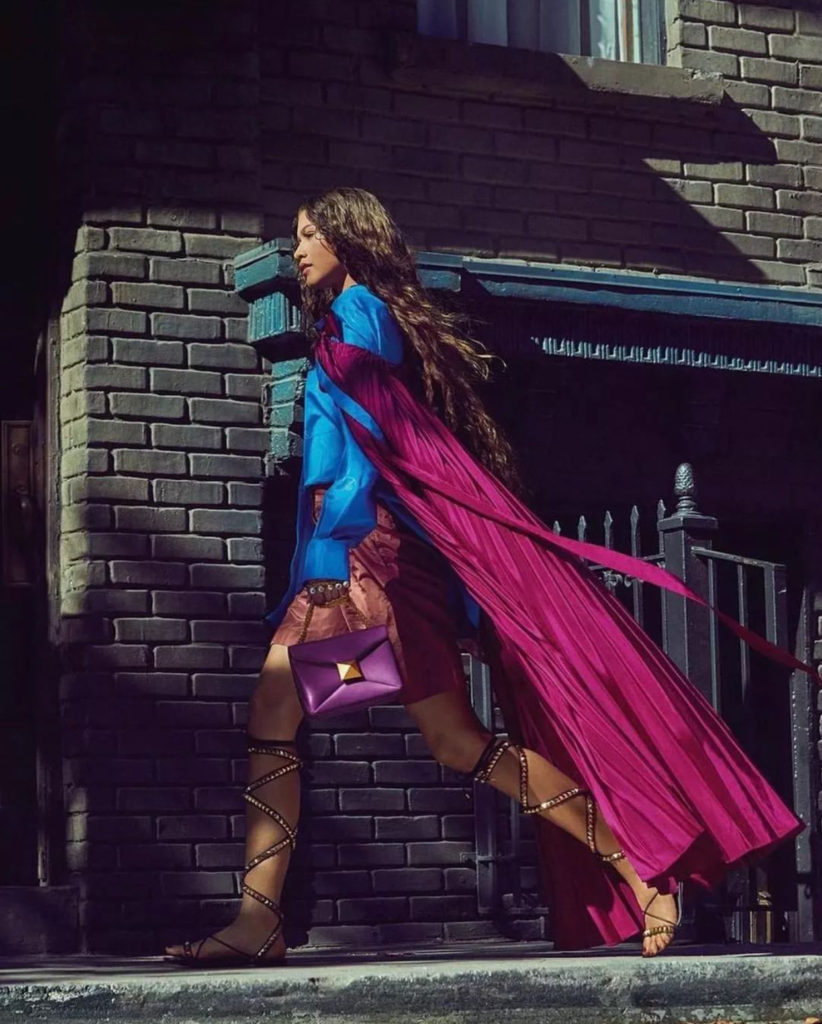 When it comes to new campaigns we also love to find out the inspiration or thrust behind the visuals. Therefore, for this intel, we went straight to the source. Here is what the luxurious fashion label had to say about their new ad campaign!
"The street as the stage, set by Zendaya. From back of house to the sunny sidewalks, the joy, mystery and unexpected surprises of the everyday are revealed for Pierpaolo Piccioli's Valentino Rendez Vous campaign. Discover the story, shot at Warner Bros. Studios in Los Angeles by Euphoria cinematographer, Marcell Rev.

A composition of vivid colors, set in motion on Zendaya. The Maison's latest story brings the codes of Couture into what's real, immediate, and right before us. A relaxed chic allure is brought to life in color block Couture hues and [new accessories].

Discover Valentino Rendez Vous, envisioned by Pierpaolo Piccioli, shot by Michael Bailey Gates; and featuring a new selection of accessories including the Valentino Garavani One Stud Bag."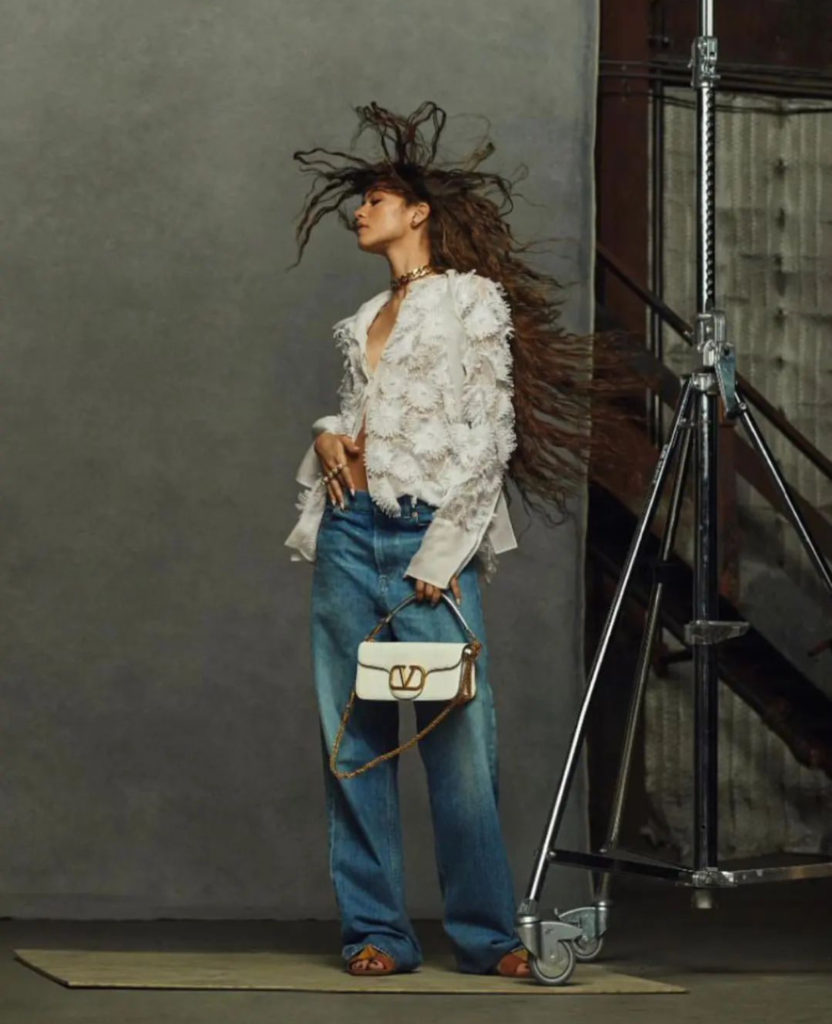 Amazing details! From the photography, to also the back story this campaign is just dripping in couture glamour. Nevertheless, what do you think? Is this one of your favorite Zendaya fashion sightings?
**Want Even More Fashion as well as Celebrity Style Sighting News, Insights as well as Trends? Download Our New Shiny App! Click HERE**
Thoughts on Zendaya for Maison Valentino Rendez Vous Campaign!-The Fashion Scene? Well let's connect then! Join the discussion and talk all things fashion as well as celebrity style sighting related with us by dropping a comment like its hot down low. Or also hit us up on our Facebook, Instagram (1966mag), Tumblr, Pinterest or tweet us @1966magazine.