Fashion
Zigleys 18-Karat Gold Hair Jewelry Collection-For Luxurious Hair!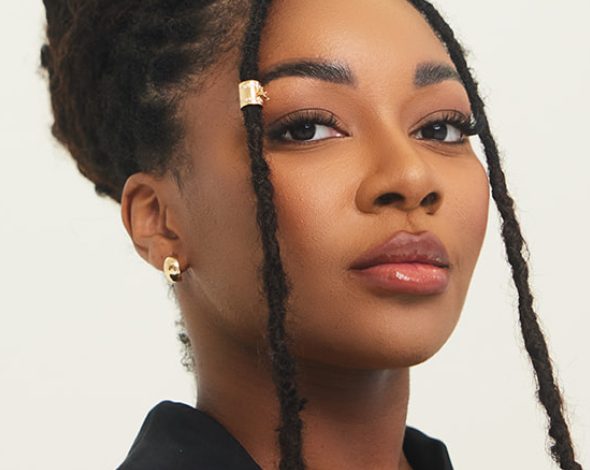 Black-Owned Start-up, Zigleys, is on a mission to illuminate traditional black hair styles with the upcoming launch of their 18-karat-gold hair jewelry collection for locs, braids and twists! Zigleys 18-Karat Gold Hair Jewelry Collection is perfect for anyone with upscale fashion tastes; and also who loves to accessorize their look with elements of luxury. The ultimate It-Girl must-have.
Twists, braids and locs and other Afrocentric hairstyles have long been spurned by society; but over the last couple of years they have been slowly accepted into corporate America. These hairstyles are now popular in boardrooms, courtrooms and even the Supreme Court, as donned by Ketanji Brown Jackson.  Celebrity dreadlock wearers such as Erykah Badu, Chloe x Halle, Teyanna Taylor, J. Cole and Post Malone often accessorize their locs, demonstrating how quality hair accessories can enhance these hairstyles.
Touted as "Jewelry for Your Crown, Fit for Royalty," Zigleys is the first of its kind and is redefining hair jewelry for locs, braids and twists with its opulent line of 18-karat Gold hair jewelry. Each piece in the collection is uniquely crafted from the finest gold, with select pieces embedded with diamonds. Prices range from $1000 – $5000. Zigleys hair jewelry is designed to last a lifetime and can be passed on through generations as an heirloom.
Zigleys 18-Karat Gold Hair Jewelry Collection-For Luxurious Hair!
The Founder of Zigleys is a proud wearer of locs and is excited about bringing her product to the market. She said: "For so long, we have heard that these hairstyles are unprofessional and not compatible with luxury. We don't need jewelry to tell us that's not true. But our hair, our crowns, are very personal to us and have deep cultural significance. "So, why not adorn it?"
Zigleys is a fine hair jewelry line serving people with locs, braids, and twists. The brand offers a unique collection of hair jewelry crafted from 18-karat gold, with some pieces embedded with diamonds. 
To herald the launch of the collection, Zigleys is hosting an exciting contest that requires participants to share the brand's social links to accumulate the most points by presale day, March 1. One winner will be rewarded with an exquisite, diamond-embedded piece from Zigleys! Therefore, if you are a true style and hair enthusiast this contest is definitely something you will want to enter into ASAP.
For further information and to join the exclusive waiting list, visit www.zigleys.com. Follow the brand on Instagram at @zigleys.co or Twitter at @zigleys.

**Want Even More Beauty, Lifestyle, Hair, Fashion as well as Celebrity Style Sighting News, Insights as well as Trends? Well Honey do we have something special for you! Download Our New Shiny App! Click HERE**
Thoughts on Zigleys 18-Karat Gold Hair Jewelry Collection-For Luxurious Hair!!? Well let's connect then! We're always around and love to hear from you. Therefore, join the discussion and talk all things 1966 Magazine; fashion as well as celebrity style sighting related with us by dropping a comment like its hot down low. Or also hit us up on our Facebook, Instagram (1966mag); Tumblr, Pinterest or tweet us @1966magazine.