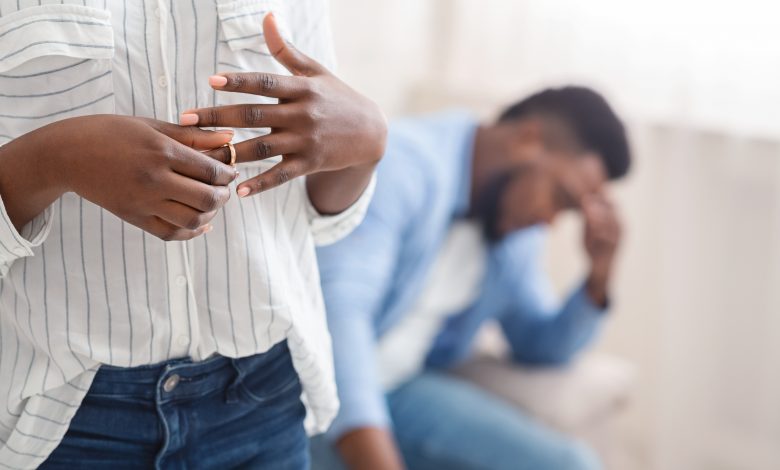 Infidelity. Cheating. Adultery. Stepping out. Having a side piece. Unfaithfulness. However you label it, going behind your partner's back for outside of your relationship sex is incredibly common in America, but in some areas, it's even more common than ever.
If you're unfamiliar, Ashley Madison is a "dating" site for cheaters to meet and well, cheat. Thus, it's appropriate that the service conducted a study on the phenomenon, analyzing the top U.S. cities for infidelity.
In 2020, Ashley Madison saw a serious surge in sign-ups between March 1 and April 25, plus nearly 17,000 new members joining the service daily throughout quarantine. The city study, published in the Journal of Sex Research, examined these sign-ups from June through September on a per capita basis, attempting to pinpoint the states for which adultery was the most common.
"While most would assume that bigger cities probably produce more cheaters per capita, this data shows us what we were already aware of; cheaters are everywhere," said Isabella Mise, Director of Communications for Ashley Madison.
"Seeing a city like Pittsburgh that's more well known for its steel production than its nightlife, beat out places that are known as adult playgrounds, like Las Vegas, just reinforces that infidelity can be found in every facet of life, and no city big or small is immune to it.
The research also found that contrary to common belief, women are actually more likely to cheat than their male counterparts. "Men have been traditionally portrayed as the ones capable of balancing both a spouse and a lover," said Dr. Tammy Nelson, author of "When You're the One Who Cheats," per New York Post. "But the truth is, women are better at multitasking — and according to this study, they may be better at cheating."
What's more, women who cheat are less likely to feel badly about it. "More than half of the women I talked to said: 'I'm in a sexless marriage or I'm not having orgasms, and that's why I'm cheating,' " researcher Alicia Walker, author of "The Secret Life of the Cheating Wife: Power, Pragmatism, and Pleasure in Women's Infidelity,"added.
According to researchers, these reported dry spells were directly correlated with lower levels of attraction to one another. That said, 65% of women admitted they were no longer physically attracted to their partners, yet 74% asserted they did indeed love them.
So now that you know who's cheating, here's the list of where they are cheating:
10. Tampa, Florida
9. St. Paul, Minnesota
Minnesotans are considered to be extremely friendly people — perhaps a little bit too friendly. Granted, it's also one of the coldest states in the country, and northern parts of the Land of 10,000 Lakes can see extreme wintertime temperatures in excess of -31 degrees Fahrenheit.
What else can a lonely person, shivering in such temperatures, do besides find another warm body.
8. St. Louis, Missouri
7. Boise, ID
Historically, adultery has been criminalized as a way to control the public's behavior, said Elizabeth Brandt, a University of Idaho law professor.
Adultery is illegal in 21 other states, but Idaho is one of a few to classify it as a felony. If prosecuted to the full extent of the law, a person could spend up to three years in prison and be fined up to $1,000. That's harsher than the punishment for violating most of Idaho's campaign finance or animal cruelty laws.
6. Plano, TX
Don't mess with Texas, especially with someone else's husband or wife. Three cities in the Lone Star State — Arlington, Plano and Garland — are among the country's most unfaithful, which may explain why so many folks are drawn to the growing night life in these Texas cities. Plus, the money is flowing as one of the best places to buy a house.
In Texas divorce proceedings, however, the wronged spouse isn't required to prove definitively that extramarital intercourse actually occurred, only that it likely happened.
5. Cincinnati, OH
4. Atlanta, GA
The Peachtree State has many a church and Southern hospitality and charm to spare, but all of that politeness can't knock down a growing epidemic of adultery, most notably in and around Atlanta, the state's capital and largest city — as well as its landed on a few lists of the highest concentration of gay Black men.
Adultery is considered a misdemeanor in Georgia, and it can be used