Black Business
Atlanta Business Owner Says He Received Death Threats After Food Critic Keith Lee's Controversial Review, But It Wasn't Even His Restaurant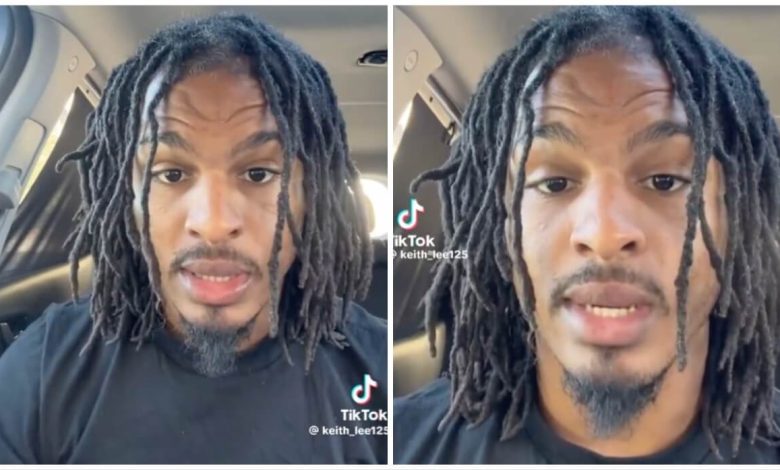 The Atlanta restaurant scene has been turned upside down ever since TikTok influencer and food critic Keith Lee started reviewing restaurants in the city and surrounding areas.
One review by the food critic caused the biggest confusion because there are two eateries with similar names: The Real Milk and Honey in College Park, Georgia, and Milk and Honey several miles to its north in Atlanta.
Even with Lee taking to his platform and attempting to make a distinction between the two, people are still mixing them up.
The Real Milk and Honey received a mediocre review, but because of the similarity in names, the other establishment received the same level of backlash even though they are 20 minutes apart and their names are not exactly the same.
One of the owners of Milk and Honey, Devon Green, talked about how the confusion has made it even harder for him and his restaurant.
"It's already a hard industry and reviews are good — positive or negative," Green said while noting that he understands why people are getting the spots mixed up despite his place being open longer. While he understands why, it still bothers him.
"A bomb from negative comments, death threats, threats to blow the building up, threats to end our business," Green said in an interview with 11 Alive. "We started getting bad reviews on Yelp. People were calling our phones. It was a nightmare."
Lee, after hearing about the trouble that Green and his restaurant had been getting into, mentioned the debacle in a video that attempted to clarify a multitude of issues.
He said, "The Real Milk and Honey and Milk and Honey are two different restaurants. Me and my family went to The Real Milk and Honey."
After establishing which restaurant his team went to, he said he wanted to make clear his position on hate speech left on his behalf.
"I just received the notice from the owner of the Milk and Honey, the place that we did not go to. Them and they employees been receiving death threats. I'm absolutely 100 percent not with that. That's so corny and so lame."
Lee said that regardless of his opinion on "any restaurant," he doesn't want anyone that follows him or supports what he does to make threats or use hate speech on his behalf.  
"We don't do that," he said.
Based in Las Vegas, Lee, along with his family, shares their opinions on various restaurant types, their menu selections, and the quality of customer service with his 14.2 million followers.
In the video covering The Real Milk and Honey, he first told his fans he tried to call in his order but was informed by a recording that the restaurant did not accommodate those types of orders. Since he was already there, he decided he would attempt to go in. However, during his visit, the restaurant decided to close early for "deep cleaning," even as customers were still coming in to pick up their orders.  While the workers were nice, the rules baffled him.
Lee mentioned that the restaurant staff recognized him and attempted to offer him special treatment, but he politely declined and left.
Managers and waitstaff often recognize Lee because his reviews can have a significant impact on the establishments.
In one video, he covered R&B singer and reality star Kandi Burruss' Old Lady Gang restaurant. Lee pointed out that when his family initially arrived, they were informed of an hour-long wait. However, once the host realized he was the diner, they quickly attempted to accommodate him, which left a negative impression on the critic.
"As always, I don't want any special treatment. I want to be treated like everybody else. I pay for my food like everybody else. I'm a normal person. I'm a normal customer," Lee said.
Burruss did respond to his video saying that they wanted to serve his family but did not address the allegations of preferential treatment because he was a popular critic.
Another review featured the Atlanta Breakfast Club, a popular spot in the city. Lee generally enjoyed the food but was surprised to be charged for butter with his biscuit and unusual policies.
Trending NOW:
Never miss a story — sign up for ATLANTA BLACK STAR'S free daily newsletters to stay up-to-date on the latest developments, from top news headlines to celebrity news.