Black Business
Black Couple, Owners of $100M Private Mortgage Bank, Launch New Youth Investment Program Series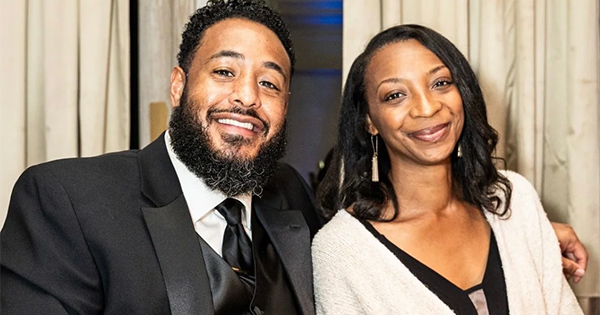 Meet Troy and Ebony Smith, a married couple who are the founders of G1 Investment, the only private lender with $100M in lending capacity in Charles County, Maryland, the wealthiest Black county in America. In addition to teaching their own three young girls about financial literacy, they have now launched a free initiative called Youth Investment Program Series 1 (YIPs1), where children ages 7 to 17 can unite and illustrate the power of pooling economic resources and learn the intricate details of becoming a lender and real estate investor.
As previously reported, Troy and Ebony's firm makes them the first African-American mortgage lender to have delegated underwriting authority over a $100 million warehouse line.
Their Youth Investment Program will be the first in a collection of series where children receive a rare opportunity to explore and analyze the details involved with mortgage finance and real estate investing while experiencing the power of pooled economic resources. It will only accept the first 10,000 young people and teens to take advantage of the free registration.
Each student will receive a digital monthly case-study curriculum package based on their education level that will do a deep dive into a recent mortgage transaction or a real estate investment purchase. The curriculum includes learning Finance Terms, which encourages them to learn words beyond what the modern school system teaches; Math Problems, which encourages them to appreciate how math is used in everyday business; and History, which will include case studies and historical facts relevant to the transaction/investment.
Access to custom-curated educational content from real-life professionals is precious. However, the most profound opportunity of this program is woven into how these innovative visionaries plan to use their lending resources to create wealth for our children.
"It's one thing to teach a child how money works and the importance of financial literacy; however, that knowledge and information in the hands of a child, while it may impact their overall outlook on how to shape opportunities for their future, is often-times left as a seed that has no soil in which to germinate and grow. We must be the soil, water, and light for their knowledge seed, and that is what we intend to do with this program," expressed Mr. Smith.
Because regulatory restrictions prohibit children from pooling money together to lend or invest, the money they earn will be credited toward a "membership fee" for a monthly curriculum based on their age group that is a part of the program.
To register your child, please visit this link:
https://g1investment.com/yips1/

Business owners that would like to provide an apprenticeship/internship opportunity and be recognized as a Business Participator in this Series, please visit this link:
https://g1investment.com/yips1-business-registration/
About the Founders
Troy and Ebony Smith are an African-American couple with three young daughters that live in Charles County, Maryland. Troy is an HBCU alumni of Winston-Salem State University. His grandmother was the CEO of a community development credit union in Springfield, Massachusetts, and was the founder of the first Black-owned youth credit union program in the country. Troy began helping her with those initiatives when he was just 7 years old.
For press inquiries and media interview requests, contact info@g1investment.com