Cannabis
CanEx, Jamaica's largest cannabis industry gathering embraces psychedelics, plant-medicine and holistic wellness.  – Ganjactivist.com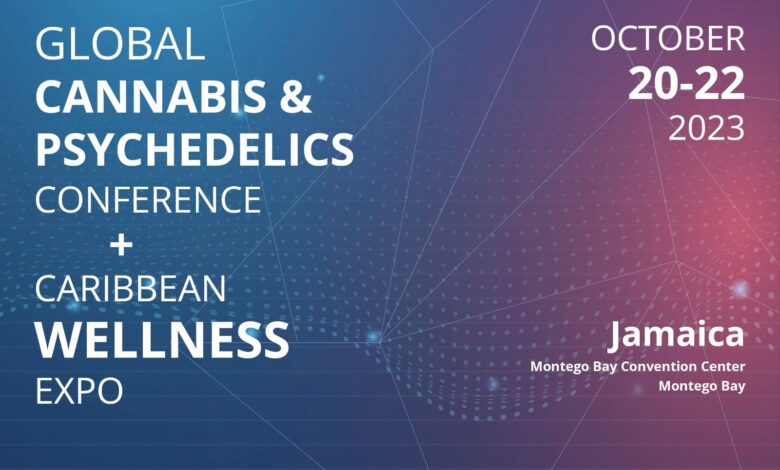 Wait, what? CanEx Global Cannabis & Psychedelic Conference? What happened to "Ganja Nation"?
Celebrating 6 years since its inception, the CanEx Cannabis Business Conference and Expo has evolved. Rebranded for 2023 to the CanEx Global Cannabis & Psychedelics Conference + Caribbean Wellness Expo.  It is the hot-ticket item on the burgeoning industry's annual calendar, being the largest and most successful in the Caribbean region. Held in Montego Bay, Jamaica since its inception, the event has been known to bring parties from all walks of the cannabis industry together. Converging to learn about and discuss pretty much nothing other than ganja and the industry that stands to flourish out of the global movements towards the liberation of the plant. Jamaica dominates the cannabis culture totem pole, so it stands to question; isn't this a departure? 
Founder, Douglas Gordon explains. "Cannabis and psychedelics, in fact, "plant medicine," form a part of a larger global movement towards wellness. It is a fact that cannabis is a relatively new "(legal) industry" and so we all focused on a platform to explain, destigmatize and educate for its uses and applications. We felt the need to focus discussion on its specific set of issues, from regulatory framework to its peculiar investment considerations. The broader movement in the past few years to where there is much more acceptance and movement toward holistic wellness means that there is expanded interest and demand for natural healing and therapeutic remedies and both cannabis and psychedelics fit naturally into that discussion." So the conference does maintain its cannabis focus. Attendees will now benefit from access to a broader plant-medicine agenda. 
The Trade-Show is now an Expo and will offer an enhanced experience for attendees. Over the past six years, we have seen exhibitors from mostly ancillary (non plant-touching) companies in the cannabis space. A basic walk through, meet and greet. This year, Gordon and the team wants to offer a more interactive experience for attendees. "We also intend to make the expo very dynamic and interactive with fashion shows (showcasing sustainable materials), sound healing sessions, a mushroom growing talk and workshop, the opportunity to experience a number of wellness products and services (from massages to breath and energy work experiences) and an immersive "ganja tour." We're excited about this experience because we're looking to make the expo very interactive this year."
Nuff said. 
Ganjactivist.com Quarterly Magazine will be on-site hosting the Ganjactivist.com/CanEx Workshop Series. We'll also be hosting our Jamaica magazine launch event as an official side-event to the conference and expo. 
We have some great deals on magazine ads bundled with exhibition booths and sponsorship packages. Get in on our August 50/50 promotion. Get 50% off a Full-Page ad and 50% off your booth at the CanEx Caribbean Wellness Expo. 
THIS WEEK ONLY. Activate by this Friday, August 11th. and get your ad in the print edition of our current issue. https://ganjactivist.com/magazine. 
Get it in writing. Or in print! Last chance to get your ad in our print edition of the Ganjactivist.com Quarterly Magazine. The Free digital edition will be slightly different from the print.
We have reserved a very limited number of pages for PAID advertising only. Get Ganjactivated by August 11th to be included. Final deadline.