Cannabis
Exotic Genetix, excellence and top genetics- Alchimia Grow Shop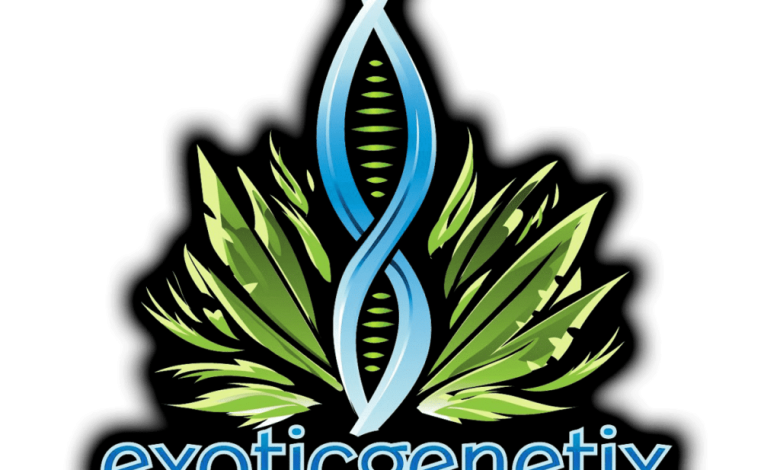 Without a doubt, Exotic Genetix is one of the American seed banks with the best reputation in the global cannabis seed market. Their trajectory, the passion with which they work, and, of course, the great quality offered by their varieties have helped them to be at the top of the American sector, being one of the most popular banks outside of American lands.
At Alchimia we are very happy to have finally incorporated Exotic Genetix into our catalog, because as you can see it is an almost inexhaustible source of excellent genetics, whether you are interested in breeding, resin extractions, or simply want to grow some flowers of the best possible quality. Welcome to the wonderful world of Exotic Genetix!
Origins of Exotic Genetix
To better understand the origins of Exotic Genetix we must go to a small hydroponic material store in Tacoma, Washington, where our today's protagonist, Mike, started working in exchange for some material for his crops. It was the time when many began to grow their own medicinal cannabis plants at home, plants that in most cases were clones purchased in the various nurseries and dispensaries that were beginning to appear.
Soon, Mike realized one of the drawbacks of growing clones purchased from third parties: on many occasions, they brought pests and diseases to the growers' gardens, with the painful results that usually occur when starting a crop that already has problems of this nature. Well, good old Mike had the great idea of starting a small breeding project to be able to supply high-quality seeds to these clients, seeds that logically did not present the pest problems that the clones did.
Soon, the small store was full of customers who, delighted with the results of their seeds, came to get some more to continue with their crops without the failures to which more than one had become accustomed. After a year of giving seeds to his clients, Mike realized that the time had come to take a step forward and turn his small project into a company; Thanks to new breeding work and the help of several grower friends, Exotic Genetix was born with the idea of offering refined genetics with outstanding results. And so it has continued until today!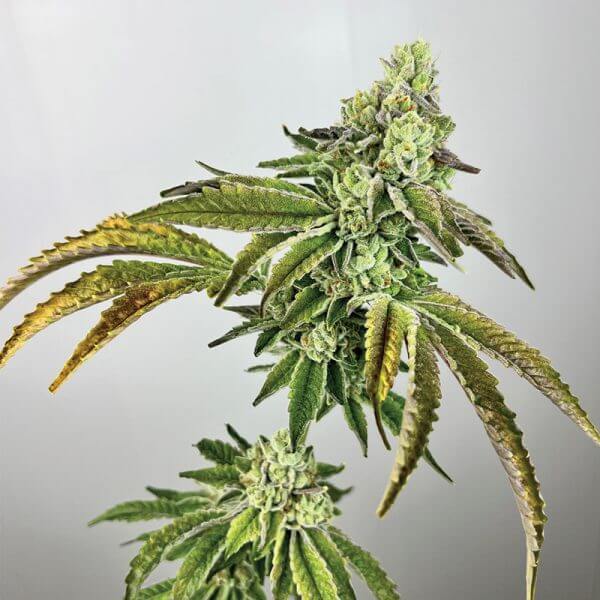 Since then, the people at Exotic Genetix have been awarded at the most prestigious cannabis events with trophies of all kinds, from best flower or hashish to seed bank or breeder of the year… a period of success that was born from a modest selfless project which, in fact, only intended to help a few growers with pest problems in their crops.
Exotic Genetix Varieties
In addition to offering regular seeds, as is usual in most American banks, Exotic also offers a good number of hybrids in feminized format, with all the advantages that this implies for the grower. The regular seed packets contain 11 units, while the feminized ones contain 6 seeds per packet. As you will see, their catalog includes a series of hybrids made from Gary Poppins (a spectacular genetics resulting from crossing Gary Payton with Red Runtz) as a reversed, pollen donor plant, as well as other crosses made from genetics such as Scotty 2 Hotty or Falcon 9. Let's now look at some of the new features they offer us:
Pop Star, top-of-the-line genetics
This new variety is born from the hybridization between two of those plants that, as they say, make the difference. On the one hand, we have Gary Poppins as pollen donor, a genetic that is especially useful in breeding projects thanks to the good results and excellent traits it transmits to the offspring. On the other hand, and as a pollen recipient female, a variety that stands out for its potency and resin production and that has earned its fame among users and breeders has been used; We are talking about Starfighter, a powerful cross between Lemon Alien Dawg and Tahoe Alien for which it is said that some have paid $20,000 for the selected clone. Without a doubt, Pop Star by Exotic Genetix represents a unique opportunity to obtain a spectacular variety resulting from parents of the highest level.
Next Level, high production in record time
Another of the pollen donor parents (reversed female) most used by Exotic in its breeding work is Scotty 2 Hotty, a very powerful cross between the famous Biscotti (South Florida OG x Gelato #25) and one of the varieties that most been talked about lately, Rainbow Chip (Sunset Sherb x Mint Chocolate Chip). On the other hand, as a female recipient of the pollen, we have a mystery since it is not known for certain which variety was used as the mother, although it is likely that it is Kush CO OG (also called KC OG), a "clone only" genetics (only found in clone form) from the OG Kush family. The result is a plant with rapid flowering, excellent performance, and high organoleptic quality, which makes it an ideal candidate for commercial crops, where plants cannot fail and must offer good production in the shortest possible time. Without a doubt, Next Level by Exotic Genetix will become one of your favorites!
Lemon Drip, waves of resin
Another of the genetics that you should try from Exotic Genetix is Lemon Drip, a super productive variety that comes from a cross between a plant that has gained a lot of fame in recent years, Lemon Tree, and Greasy Monkey, which has also become one of the most coveted varieties lately. The first parent comes from hybridizing Lemon Skunk with the legendary Sour Diesel, which gives rise to plants with intense citrus and fuel nuances accompanied by a powerful cerebral effect. For its part, Greasy Monkey (Gorilla Glue #4 x Cookies and Cream) is a true resin factory, with outstanding extraction performance. The result, Lemon Drip, combines the best of both parents, retaining the exquisite citrus aromas of Lemon Tree while showcasing the impressive layer of resin of Greasy Monkey. A safe bet for concentrate lovers, without a doubt!
Plasma Gas, professional results
Once again we find a cross with Kush CO OG as a female or pollen recipient plant, while in this case, the pollen donor plant is Falcon 9, a mainly Indica genetics developed by Exotic that is the fruit of the hybridization between a variety that needs no introduction, Sunset Sherbet, and Tina, a cross between Constantine and Triple OG F2 that represents an excellent OG line combined with the best of Chemdog genetics. In this way, Plasma Gas from Exotic Genetix is also a very good candidate if you are interested in plants that are easy to grow but with top-level results, with a high THC content and exceptional bud and resin production, and all this in about 60 days of flowering.
These are just some examples of what you can find in the Exotic Genetix catalog. We recommend you take a look at our website to learn more about the varieties they offer, we are sure that you will find one that catches your attention regardless of the type of grower you are.
Happy harvest!
The articles published by Alchimiaweb, S.L. are reserved for adult clients only. We would like to remind our customers that cannabis seeds are not listed in the European Community catalogue. They are products intended for genetic conservation and collecting, in no case for cultivation. In some countries it is strictly forbidden to germinate cannabis seeds, other than those authorised by the European Union. We recommend our customers not to infringe the law in any way, we are not responsible for their use.