Black Business
Florida Business Influencer Dubbed 'Credit Goddess' Accused of Scamming Investors Out of Thousands of Dollars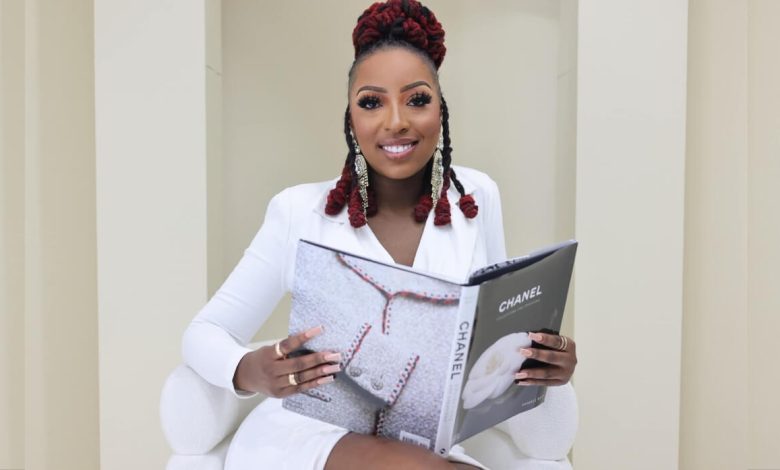 A prominent Florida entrepreneur known for her various business ventures and online for her credit-fixing business is facing allegations of fraud, leading to multiple lawsuits filed by aggrieved investors who claim unethical business practices.
Janay White, the CEO of eight different companies, including the J White Business Center, which specializes in credit repair services and credit education courses, is under fire amid the accusations. The Florida Attorney General's office has confirmed receiving multiple fraud complaints regarding some of White's enterprises, according to the News4JAX I-TEAM.
Three investors told the outlet they collectively poured $100,000 into White's ventures.
White seemingly responded to the allegations on her Facebook, where she has 34,000 followers, on Saturday, Oct. 28.
"Even when you operate with integrity, transparency, and honesty, there will be people who want to drag your name through the mud," White wrote. The business influencer says she "dots the i's and crosses the t's" regarding her businesses.
"I've had people throw dirt on my accomplishments and successes my entire life," added the entrepreneur, whose Facebook user name is Janay Credit Goddess White. "My foundation is firm, and we will not be blown away by slander, libel, or lies. Just remember, it's never a good choice to go against who's chosen."
Rayvon Griffin, who initially enrolled in White's business credit program, said her trust was broken when she invested $10,000 as a silent partner, expecting a 70 percent profit share from an investment property based on their agreement. However, Griffin told News4JAX I-TEAM she never received the promised investment property, and the properties she did see raised concerns due to extensive dilapidation and structural issues.
"A lot of the properties that we end up seeing were not first-time flipper friendly. They were completely dilapidated from termite infestations, having issues with galvanized pipe, roofing situations like permit pulling type of things," she said.
White is also accused of overseeing an Airbnb investment program, which failed to deliver on its promises.
Investors like Buddy Wilson and Andre Romano said they paid significant setup fees but received false profit-and-loss statements. Wilson said he invested in eight units totaling $56,000, and Romano invested $22,000.
"None of the properties were actually existent," Romano alleges, "because like I would try to book the properties myself to get my family from Hawaii in those properties as we had like a little wedding anniversary going on, and none of those properties were even available."
Jacksonville attorney Chris Dempsey plans to take Griffin's case to trial and hopes to pursue a class-action suit against the serial entrepreneur. Wilson started a Facebook group to connect with fellow victims, attracting thousands of members who had experienced similar losses.
"I haven't seen a single case despite Janay's representations on her Facebook group that she created in connection with her mentorship group that anybody has realized their investments or any profits there from," he said. "To have somebody sign a contract, it looks they couldn't even carry out in the first place is beyond disingenuous; it's borderline criminal."
White is among a number of Black influencers who have been accused of using their prominence to scam others.
Thousands of people from all across the country have complained to the Federal Trade Commission, claiming that Alabama couple LaShonda and Marlon Moore defrauded them by coercing them to join an illegal pyramid scheme and guaranteeing them riches. The couple appeared on the OWN reality show "Family or Fiancé."
The FTC and the states of Arkansas and Texas jointly filed a lawsuit against them and their "Blessings in No Time" company. The Texas Office of Attorney General secured a $10.76 million final judgment and permanent injunction against the couple and their business in July.
The courts found that they perpetrated an illegal pyramid scheme that deceptively marketed itself as a faith-based wealth-building opportunity for those seeking a better life.
According to the 2021 complaint, obtained by Atlanta Black Star, the Moores promised people if they joined, they could receive returns on their investments as high as 800 percent, with some BINT members even paying "as much as $62,700 to participate" in the "blessing loom" investment program.
Yolanda Robertson of Georgia testified that she invested her last bit of money into the program during the pandemic, believing it would yield the same results as it did for one of her friends, who received $11,400. However, when her home was nearing foreclosure, she asked for some of her money, but, she said, it "fell on deaf ears," and she never saw a dime.
Trending NOW:
Never miss a story — sign up for ATLANTA BLACK STAR'S free daily newsletters to stay up-to-date on the latest developments, from top news headlines to celebrity news.