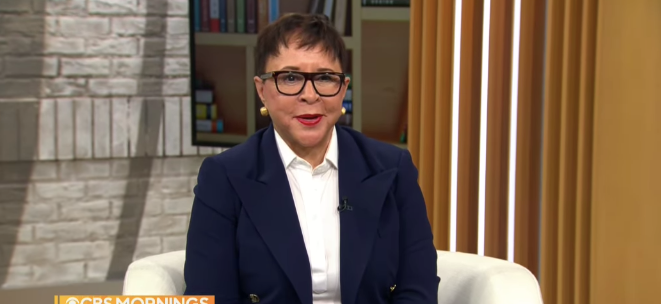 Businesswoman Sheila Johnson can add the title of author to her ever-growing list of accomplishments. The book chronicles her extraordinary life, a life in which a proclivity to work hard for whatever she wanted might secure her a future at the billionaire table.
The new book by the co-founder of Black Entertainment Television, "Walk Through Fire: A Memoir of Love, Loss, and Triumph," details Johnson's life of growing up with two professional parents. Her late father, George Crump, M.D., was among the nation's first Black neurosurgeons; her mother, Marie, was an accountant. Growing up in their house, she modeled excellence, even picking up the violin at the age of 11, practicing at midnight so she would not disturb her family, and using that gift to eventually, in 1970, earn a music degree from the University of Illinois.
RELATED STORY: Tyler Perry Says He Felt 'Disrespected' with Paramount's Bidding Process for Sale of BET Studios
"Walking Through Fire" illustrates how Johnson's life is divided into three different acts, centered on the arts, business and the hospitality industry.
In her first career, she served as a violin teacher at the prestigious Sidwell Friends School in Washington, D.C., and, in 1975, founded a 140-chair children's orchestra called Youth Strings in Action — one that was so gifted the members were invited to tour and travel internationally. Her work was so highly recognized that she received the country of Jordan's top educational award, which was given to her by that nation's King Hussein.
After meeting Robert Johnson in college, she married him the year before she graduated. Ten years after graduating college, the two of them started the BET cable network, where she served as executive vice president for corporate affairs and creator of the popular show "Teen Summit." She left her professional post at the company in 1999, but maintained her ties with the company until it was sold to Viacom for $3 billion in 2001.