Fashion
Girls 4 Science to Host Women in STEM Fundraiser-Shaping Next Generation of Female Innovators!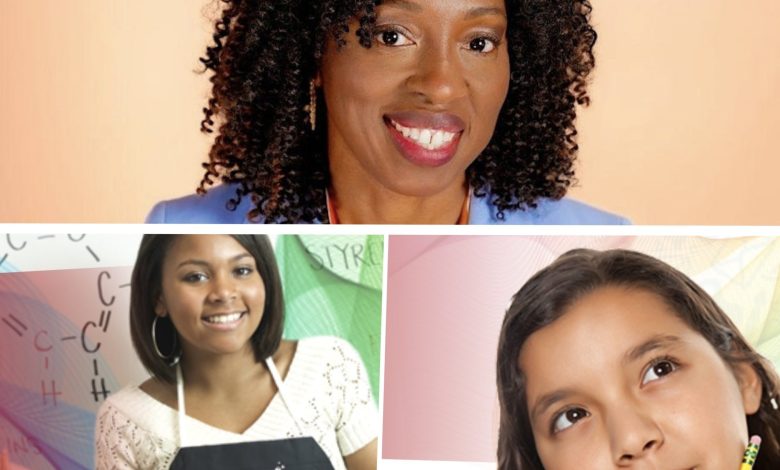 The future is bright and will be full of innovators; especially, thanks to the efforts of the Girls 4 Science to Host Women in STEM Fundraiser. Girls 4 Science (G4S), a nonprofit organization dedicated to inspiring girls' interest in science, technology, engineering and math (STEM). The entity will host its Women in STEM fundraiser on Tuesday, October 10, 2023 from 5:30 p.m. – 8:30 p.m. at the Hilton Ausmus Gallery; in the Morgan Arts Complex, 3622 S. Morgan St. in Chicago.
The fundraiser will feature a student showcase where G4S participants will explain their STEM projects and experiments. Moreover, Girls 4 Science will also honor Ngozi O. Ezike, MD, President and CEO of Sinai Chicago Network for her many accomplishments and contributions to STEM. Light bites will be served, and free parking is also available.
"We are thrilled to honor Dr. Ezike, who is an inspiration and role model for women and girls everywhere," said Jackie Lomax, Executive Director of Girls 4 Science. "This event celebrates the achievements of women in STEM and raises funds to support our programs that are shaping the next generation of female innovators."
Furthermore, Girls 4 Science is also the only free, year-round, out-of-school time STEM program for girls in the greater Chicago region. Girls 4 Science fills a critical need to provide accessible, hands-on, high-quality scientific programming for girls. It also endeavors to create a sustainable pipeline for women of color in STEM careers.
Girls 4 Science to Host Women in STEM Fundraiser-Shaping Next Generation of Female Innovators!
Girls 4 Science offers its free 6-week Saturday STEM Academy year-round for girls aged 10-18 years. The program is designed to spark girls' curiosity in STEM at an early age. By providing engaging hands-on activities, mentorship, and role models. Moreover, Girls 4 Science helps build girls' confidence and skills in areas where women are traditionally underrepresented.
"I am deeply honored to receive this award from Girls 4 Science. An organization that is making such a meaningful impact through their work empowering and educating girls," said Dr. Ezike. "Early exposure to STEM along with strong female role models; and hands-on learning experiences can make a real difference helping girls overcome barriers and stereotypes; and achieving greater success in studying and entering STEM fields and careers."
Could not agree more with Dr. Ezike! Nonetheless, funds raised at the Women in STEM event will help keep the Girls 4 Science Saturday STEM Academy free for all girls who want to attend; regardless of ability to pay. Tickets are available at eventbrite.com. For sponsorship opportunities email jlomax@girls4science.org. Also, for more information about Girls 4 Science, visit www.girls4science.org.

**Want Even More Beauty, Lifestyle, Hair, Fashion as well as Celebrity Style Sighting News, Insights as well as Trends? Well Honey do we have something special for you! Slide on over to our TikTok or Inspo filled Pinterest! Click HERE**
Thoughts on how Girls 4 Science to Host Women in STEM Fundraiser-Shaping Next Generation of Female Innovators!!? Well let's connect then! We're always around and love to hear from you. Therefore, join the discussion and talk all things 1966 Magazine; fashion as well as celebrity style sighting related with us by dropping a comment like its hot down low. Or also hit us up on our TikTok, Instagram (1966mag); Tumblr, Pinterest or tweet us @1966magazine.