Black Breaking News
Grieving Son's Hunt for Father's Missing Remains Leads to Discovery of Over 150 Cremated Remains In California Warehouse That Were Never Given to Families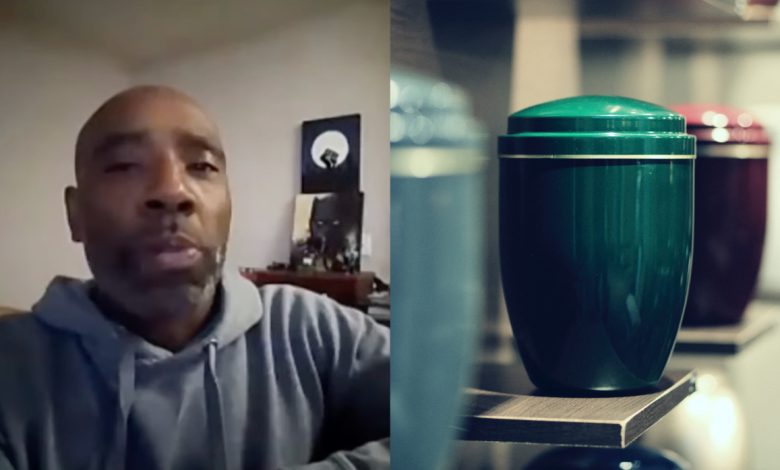 A California cremation business is under investigation after dozens of complaints were made to police about the operation.
A probe discovered more than 150 cremated remains in a warehouse connected to the company — and now some families are starting to learn if the remains of their loved ones are included.
Ocean View Crematory in Hayward, the business in question, reportedly had its corporation license suspended in 2018 and its business suspended four years later, in 2022. Despite that, the owners continued to receive remains from people looking to honor their loved ones through the memorial process of cremation, NBC Bay Area reported.
The Alameda County Sheriff's Office said it found 154 cremated remains in a facility linked to Ocean View Crematory. Since announcing the discovery, only 15 families have been connected to their loved ones' cremated remains, according to NBC Bay Area.
The county sheriff's office said, "If they did business with Ocean View between 2013 and 2021, it's likely we may have remains that belong to them."
Identifications of five bodies have come through, with a tentative identification of a sixth.
The quest to find all of those remains started with the tragic death of Lawrence Sterling Robinson in November 2021.
A month later, the man's son, Rahsaan Robinson, turned to Ocean View to have his father cremated.
"He was going to cremate my father and mail my father's remains to me. He got my address information, he got my credit card information, he billed my credit card and told me everything was going to be fine," Robinson said.
However, though the crematory took the man's body and the family's money, it reportedly never provided the family with the ashes. Ocean View staff and owners also went missing, with no one returning the Robinson family's calls.
After a month went by, the family decided to honor the father by having a funeral without the promised urn. Months later, authorities contacted the family and informed the family they are not the only ones in search of their relatives.
"The Oakland Police Department informed my sister that approximately 17 other families had already filed similar claims against this individual," Robinson said.
However, in July 2022, Robinson found the business and also found his father's remains.
"I walk into the gentleman's office, and there's at least 10 other boxes of remains sitting on his desk. He's sitting there smoking a cigar. He's extremely cavalier about the situation like disrespectfully so," the son said.
The Robinson case prompted local law enforcement to investigate.
Issues with crematory services across the nation are nothing new.
Many in Illinois are protesting the passing of a new House Bill (1367) sponsored by State Rep. Anthony DeLuca of Chicago Heights. This bill would amend aspects of Illinois' Crematory Regulation Act and provide stricter rules on how one's ashes can be released. The act proposes that a family member or "authorized agent" have a cemetery plot purchased to bury the remains before releasing them from the facility.
While the concerns are different from Robinson's case, many families will be separated from their loved ones should it pass, the bill's opponents suggest, because their desire is to do what their family might have wished.
The purpose of the law is to limit loved ones "from scattering cremated remains at sea, by air, or in an area located in a dedicated cemetery," a popular practice of a number of individuals.