Fashion
KIM DOLCE & GABBANA Calf-Length Dress in Jersey Milano Rib with Rhinestones on Ashanti! -Ask and Tell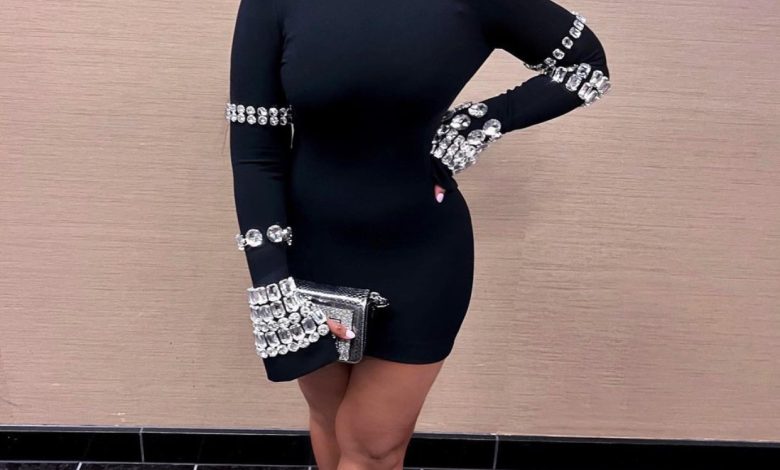 The Item: People are going to stare… so make it worth their while! Entertainer and songwriter, Ashanti did just that in the KIM DOLCE & GABBANA Calf-Length Dress in Jersey Milano Rib with Rhinestones. Whew… try saying that fabulous dress name five times fast.
Nonetheless, fans spied the 'always on time' and stylish Ashanti in her DH creation; in a set of photos posted to social media platform, Instagram. In the set of pics, Ashanti shows off her cute LBD (little black dress) and down-to-there, dramatic ponytail as well as luxurious fashion accessories (shoes and handbag); by the iconic TOM FORD.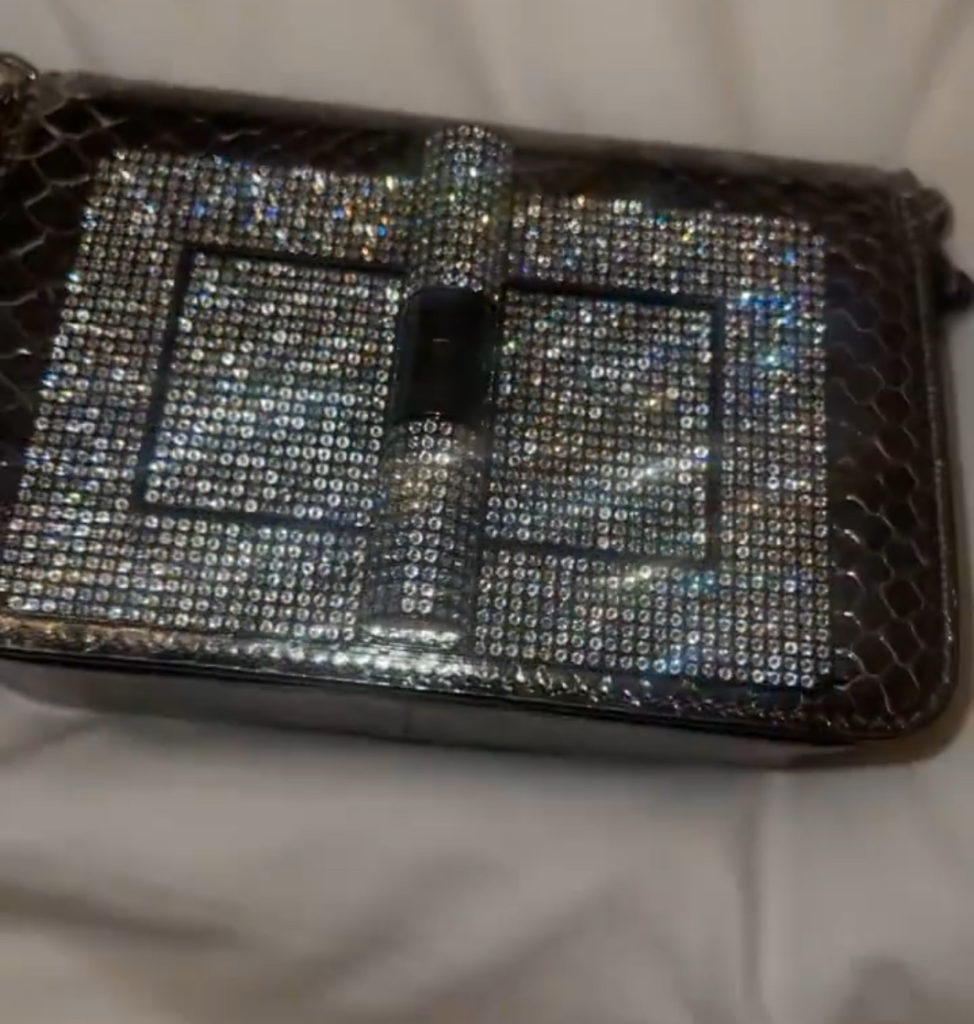 You Asked: Ashanti looks so gorgeous and I love her dress! Have you guys got the details on this look yet? Would love to know!
KIM DOLCE & GABBANA Calf-Length Dress in Jersey Milano Rib with Rhinestones on Ashanti! -Ask and Tell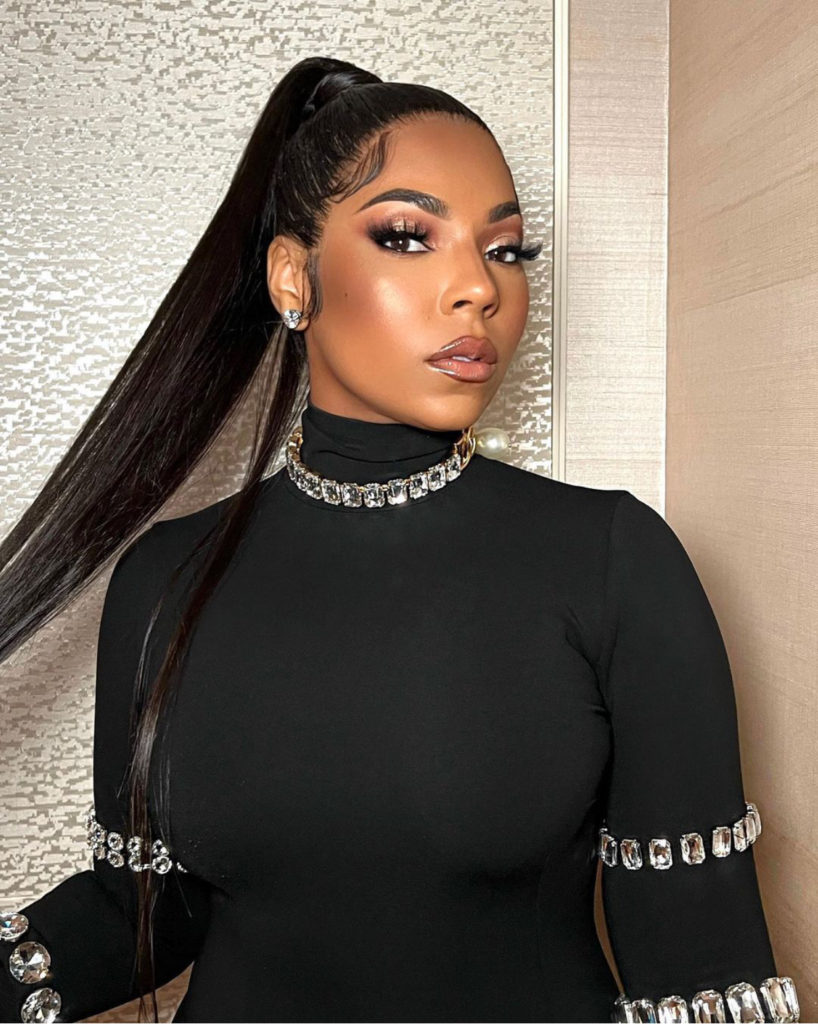 The Verdict: Hello Darling! We got your DM and we have to agree… this look is DIVINE!!! Moreover, we will be more than happy to share details regarding this DOLCE AND GABBANA black dress seen on Ashanti.
Ashanti's dress is from the Spring/Summer 2023 collection. It is the same as the models with exception to a rhinestone collar that Ashanti wears with her version. Both variations are chic and edgy bougie.
The DG brand has a few things to say about the inspiration of this dress. The luxury couture label states,
"The SS23 fashion show retraces the history of Dolce&Gabbana from its origins, reinterpreting what it means to be Italian, its femininity and sensuality. It's message is clear and strong: "fashion always looks forward, yet if it starts with a defined signature style it will never become obsolete". The encounter with the style and beauty icon of our modern times, has given life to an engaging and magical collaboration that led to the creation of a timeless collection that has been updated and reworked with an identity that speaks to the younger generations."
KIM DOLCE AND GABBANA Calf Length Jersey Rhinestone Dress- Final Things to Know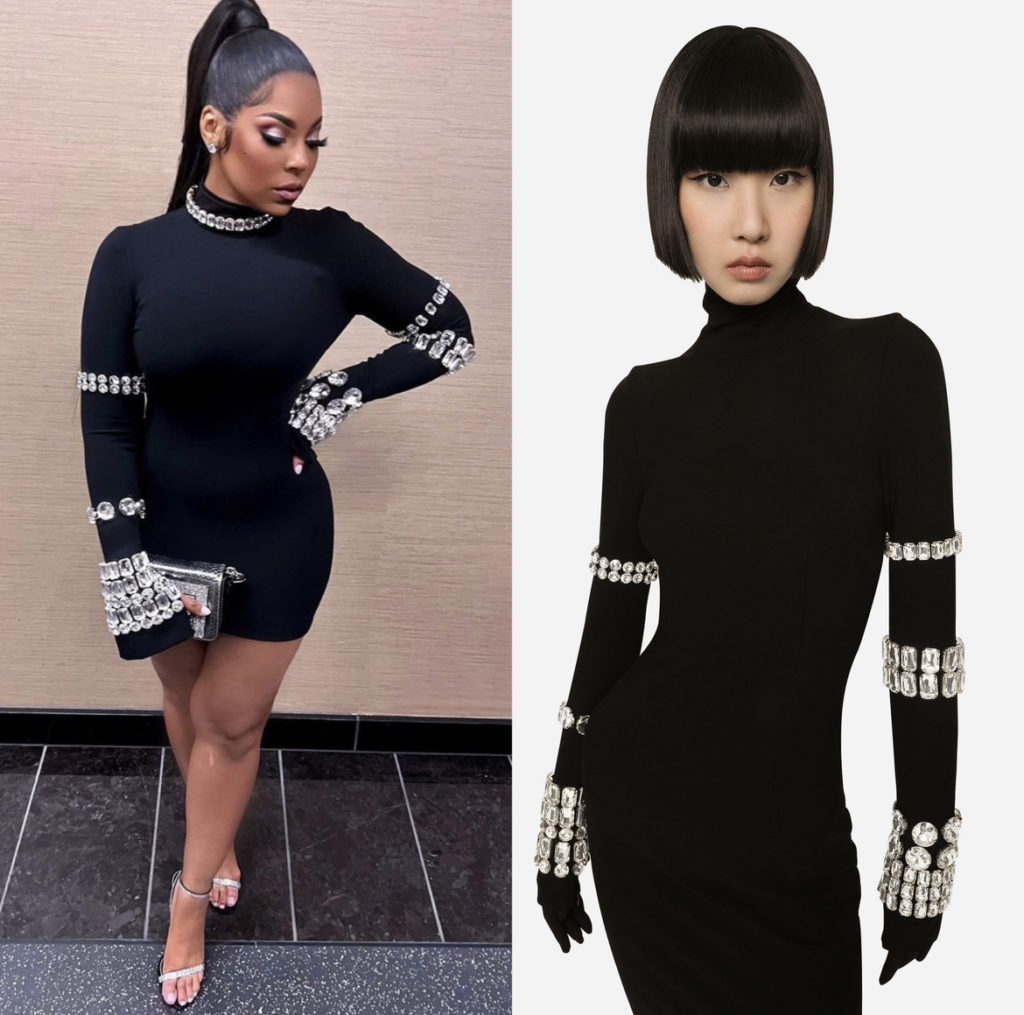 As one can see, a pretty comprehensive summary of this attire. Nevertheless, what is the cost to own this dazzling, showstopper dress? Currently, this dress is splurge that will run you just under $4k. Right now the price point is set for $3, 745.
Furthermore, now that we know the price tag, where can you purchase this stunning dress? There are a number of retailers actually. FARFETCH, Neiman Marcus, Mytheresa USA and Lyst to name a few. However, after researching prices on this particular look it is still less money if you buy from DOLCE AND GABBANA's own site. Therefore, just head to DolceGabbana.com.
Hope that answered your fashion question! If you or a style obsessed gal pal has one they would like to ask give us a follow on Instagram, slide into our DMs and ask away. Moreover, also check us out on social platforms; YouTube or TikTok for even more awesome fashionable content!
**Want Even More Beauty, Lifestyle, Hair, Fashion as well as Celebrity Style Sighting News, Insights as well as Trends? Well Honey do we have something special for you! Slide on over to our TikTok or Inspo filled Pinterest! Click HERE**
Thoughts on KIM DOLCE & GABBANA Calf-Length Dress in Jersey Milano Rib with Rhinestones on Ashanti! -Ask and Tell!? Well let's connect then! We're always around and love to hear from you. Therefore, join the discussion and talk all things 1966 Magazine; fashion as well as celebrity style sighting related with us by dropping a comment like its hot down low. Or also hit us up on our TikTok, Instagram (1966mag); Tumblr, Pinterest or tweet us @1966magazine.