Black Breaking News
Murdaugh trial judge elaborates for the first time on his emotional sentencing remarks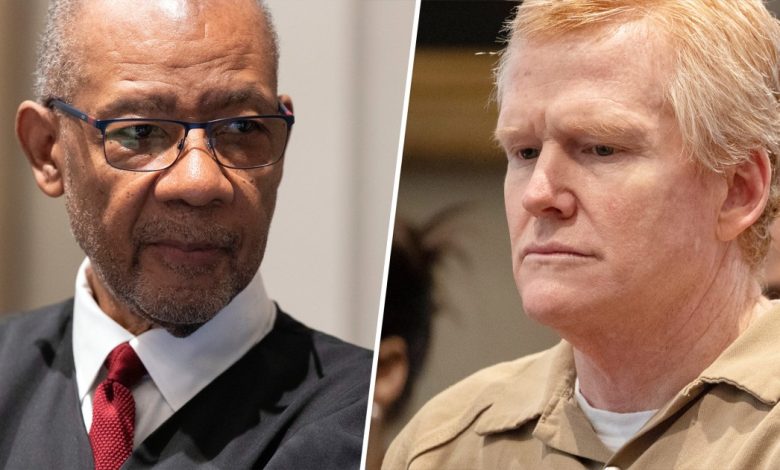 The judge who presided over convicted murderer Alex Murdaugh's trial and sentencing spoke out Tuesday about some of the decisions he made during the high-profile case.
In a speech at his alma mater Cleveland State University on Tuesday, South Carolina Circuit Court Judge Clifton Newman said he did not anticipate for Murdaugh's trial to captivate the nation's attention beyond South Carolina.
"It had the added notoriety because it involved a lawyer who had been accused of stealing over $8 million from a number of clients," Newman said. "A lawyer who admittedly was strung out on drugs and more than anything else, a man who's accused of killing his wife and his son."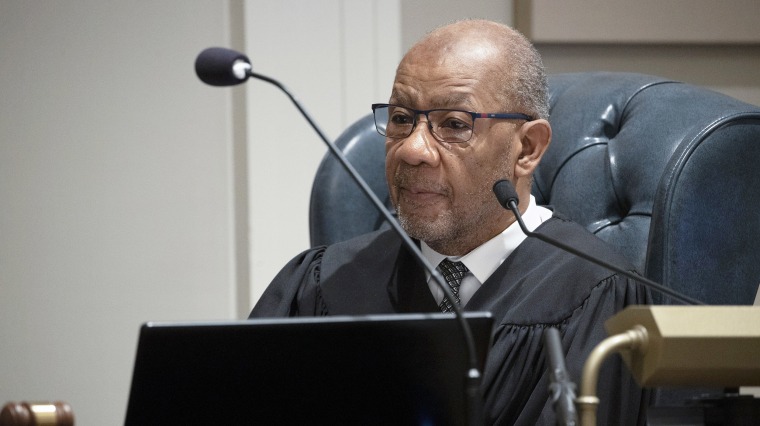 "And despite those type of facts that would certainly make folks interested, I believe when I decided to make the entire process open to the public and open to the media and broadcast wherever it needed to be … nationwide and worldwide, I wasn't experiencing any of that — I was simply a judge in a trial doing my job, as I've done repeatedly over the years," he continued.
Newman sentenced Murdaugh to two consecutive life sentences on March 3, one day after jurors convicted the former lawyer in the murders of his wife, Maggie Murdaugh, and youngest son, Paul Murdaugh.
Before announcing his sentence, Newman spoke directly to Murdaugh and said he will have to deal with the deaths of his wife and son in his "own soul."
"I know you have to see Paul and Maggie during the night time when you're attempting to go to sleep," Newman said. "I'm sure they come and visit you."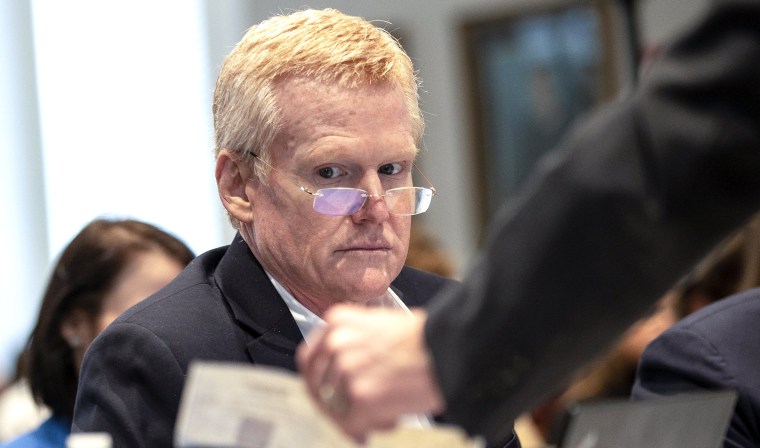 Newman elaborated on those comments in his speech at Cleveland State.
"I don't believe that he hated his wife, and certainly I did not believe that he did not love his son, but he committed the unforgivable, unimaginable crime, and there's no way that he'll be able to sleep peacefully," he said.
He also spoke of his ruling to allow Murdaugh's alleged financial crimes into evidence in the murder trial. Murdaugh has been charged with 99 separate counts of financial crimes, alleging he defrauded his former law firm clients out of about $8.8 million.
"I think the record speaks for itself," Newman said.
"Once a defendant takes the stand and testifies, almost everything is fair game at that point," he added, referring to the moment Murdaugh testified in his own defense during the trial.
Murdaugh's lawyers have said they plan to appeal Murdaugh's sentence. He has not entered a plea for the 99 other financial crimes charges.
Newman also addressed his decision to let jurors visit the scene of the murders at the Murdaugh family property known as Moselle.
"It ended up, I thought, being helpful to the prosecution and not to the defense, though requested by the defense," he said.
Moselle recently sold for $3.9 million, and according to court documents, Murdaugh's surviving son Buster Murdaugh is set to receive $530,000 of those funds.
Newman is required by state law to retire this year when he turns 72, but he is still assigned to preside over the financial crimes cases Murdaugh will stand trial for, meaning he could finish overseeing the trials even if they go into next year.