Cannabis
Nutrients and additives for mother plants- Alchimia Grow Shop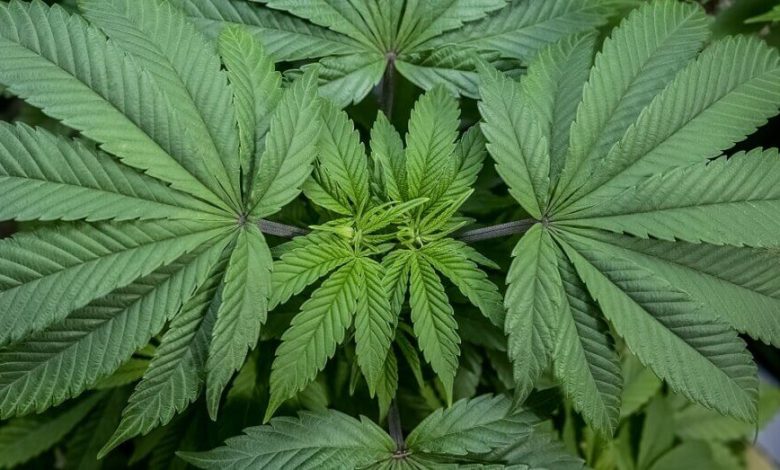 Cannabis cultivation and fertilization are two closely linked activities since the improvement in terms of crop yield is more than evident with the use of fertilizers. For this reason, and for decades, fertilizer and additive brands have been striving to create new formulations that are more efficient and cheaper than the previous ones. From rooting products to the most powerful PK boosters for the flowering phase, the offer in this type of product is as wide as it is complete.
Normally, fertilizers are developed for a specific stage of the plant, that is, either growth or flowering. However, how should mother plants that spend months in a vegetative state be fertilized? Do they have the same needs as plants that will only grow a few weeks before flowering? Today we tell you everything you need to know to keep your mother plants in good condition and which products are the best for this purpose.
Mother plants, what are they and what is their purpose?
Many growers keep mother plants in a vegetative stage for months (even years) in order to maintain that particular plant so they can stock their garden or bloom room with clones. Normally, when germinating seeds and cultivating them, one of the plants obtained stands out from among her sisters due to its excellent qualities, which are usually a good aroma and flavor, high production, ease of cultivation, or any trait that may be of particular interest to the grower.
Well, thanks to indoor growing, this particular plant can be kept for years, so that it will always be available to the grower, with identical traits, effects, etc. Keeping mother plants is relatively simple, although things can get complicated if you do not give them enough transplants and, especially, in the case of nutrition. Although a nitrogen-rich growth fertilizer is suitable for this purpose, more and more fertilizer brands offer products specifically formulated for feeding mother plants, which have slightly different requirements than those of plants that will only spend a few weeks in a vegetative state.
Mother plants are commonly used as cutting donors. To successfully keep mother plants for long periods of time, we need to know a few basic aspects that will greatly help us to enjoy our favourite strains throughout the years, without the need to germinate new seeds. In this post we tell you how to keep your mother plants healthy in a small indoor grow tent.
Special needs of mother plants
A cannabis mother plant is nothing more than a plant like any other that is left in the grow room or tent with an indefinite growth photoperiod (usually 18 hours of light and 6 hours of darkness). As the weeks go by, it will probably be necessary to apply pruning techniques to control the height of the plant, something that should be done with some regularity. In addition, over time the roots will end up colonizing all the available substrate in the pot, so periodic transplants and/or root pruning will also be necessary.
But what about the nutrition of these plants? Is any fertilizer for growth useful for its correct development? During this stage, cannabis plants consume a large amount of nitrogen, and to a lesser extent phosphorus, potassium, and the rest of the macro and micronutrients. However, it must be taken into account that fertilizing a plant that will grow for 3 or 4 weeks is not the same as one that will grow for months, especially in terms of proper maintenance of the root zone. And it is that it will not only be fertilization that should worry you, but also the general state of the substrate and roots.
Thus, apart from a fertilizer rich in nitrogen as befits the growth stage, for the care of mother plants it is also interesting to provide some extra phosphorus for root growth, enzymes that facilitate the decomposition of roots and dead organic matter, as well as beneficial microbial life that facilitates the absorption of nutrients while preventing the appearance of the dreaded root fungus. Of course, and if necessary, throughout the life of the mother plant you can also perform several transplants into larger pots or perform periodic root pruning. In summary, when feeding and keeping mother plants you should take into account the following:
Use a fertilizer rich in nitrogen and phosphorous (which also contains the rest of macro and micronutrients)
Take special care with the state of the roots
Ensure that the soil does not deplete its nutrients or salt accumulations are formed
Avoid at all costs the appearance of pests or diseases
Carry out apical pruning, root pruning and/or transplants
Fertilizers and stimulators for mother plants
Fertilizers and additives
We have seen that, in order to keep mother plants, you must use a fertilizer for the growth phase that is rich in nitrogen and, if possible, also in phosphorus, although you can always use an additive rich in this last element to complement your base fertilizer. For example, an additive that you can combine with your base fertilizer and that offers great results is Atami Rootbastic, which will promote explosive root growth thanks in part to its high phosphorus content. A classic fertilizer for the maintenance of mothers is MAM from Metrop, with an NPK of 20-20-8.
Another very interesting additive for mother plants is Oligo Spectrum from Terra Aquatica (GHE), a complex of chelated trace elements that also helps to maintain a stable pH in the culture medium, something important if we take into account that these plants usually spend months in the same pot. For its part, and also within this GHE range, Silicate by Terra Aquatica is also an excellent additive rich in silicon, an essential element for proper plant development. Furthermore, in this case, it helps to keep the pH of the nutrient solution stable.
Substrate improvement
You may have your mother plants in particularly large beds or pots, so transplanting can be really tricky. Although you can always root a few clones from the mother plant to renew it periodically (people usually renew mothers every few months starting with a clone from each mother, which is either discarded or put to flower), you may want to use some type of substrate improver to reactivate it so that your plants continue to grow normally, without deficiencies of any kind.
A good option is Substrate Plus by Metrop, an effective organo-mineral enrichment of the growing medium that can be used in peat and coco-based substrates, even mixed. Plagron's Supermix is a similar product that also offers excellent results when it comes to improving substrates, just like Terralba's Spirulina. In short, and especially in cases where soil (a mixture of peats) is used, it is a matter of ensuring that the substrate is not depleted of nutrients or of beneficial microbial life.
And speaking of micro life, the use of beneficial bacteria and fungi will also greatly help your mother plants assimilate the available nutrients in the best possible way, in addition to keeping fungi such as pythium or fusarium at bay, which usually represent the imminent death of plants. Among the many options you have, you can try Cannibal by Cannaboom, Startrex by Bio Tabs or Elycitor by Bio Technology.
Finally, the use of enzymes can be especially interesting when it comes to maintaining mother plants. Taking into account that these are plants that will be in the same pot for a long period of time, ensuring a decomposition of dead organic matter and a better assimilation of available nutrients will be more than positive for your plants. Barakiel from The Hype, Atlas from Terra Power, or the classic Cannazym from Canna are some options to be considered.
Feeding the soil is crucial to achieve best results when growing organic cannabis. In this article we tell you how to do it and what are the best products to enhance the microbial soil life, which highly improves nutrient uptake and has a direct impact on the overall performance of your plants.
Pest prevention
Pest prevention and control are vital in cultivation, especially if you are going to keep mother plants. It will be useless to keep great genetics if you have them full of pests! Keeping the mother plants clean of pests and healthy is extremely important both to ensure the correct development and maintenance of the plant and to avoid making clones that already come with a pest… a bad way to start a crop, without a doubt!
Apart from using active ingredients that are really effective against the main pests of marijuana, in the case of mother plants it is especially interesting to use products that activate their immune system, making them less palatable to pests and more resistant to their attacks. For this, products such as IPM from Athena, Plant Vitality Plus from BAC, or Protect from Terra Aquatica are great options, which you will use foliar and periodically.
As you can see, keeping mother plants is not difficult, you just have to keep in mind that these are plants that will spend a long time in the same pot or container, so it is important to ensure a good condition of the underground part of the plant, as well as the available substrate and nutrients. As always, we await your questions or comments!
Happy harvest!
The articles published by Alchimiaweb, S.L. are reserved for adult clients only. We would like to remind our customers that cannabis seeds are not listed in the European Community catalogue. They are products intended for genetic conservation and collecting, in no case for cultivation. In some countries it is strictly forbidden to germinate cannabis seeds, other than those authorised by the European Union. We recommend our customers not to infringe the law in any way, we are not responsible for their use.