Tech
Rejection Of Paid Blue Checks Could Undermine Solvency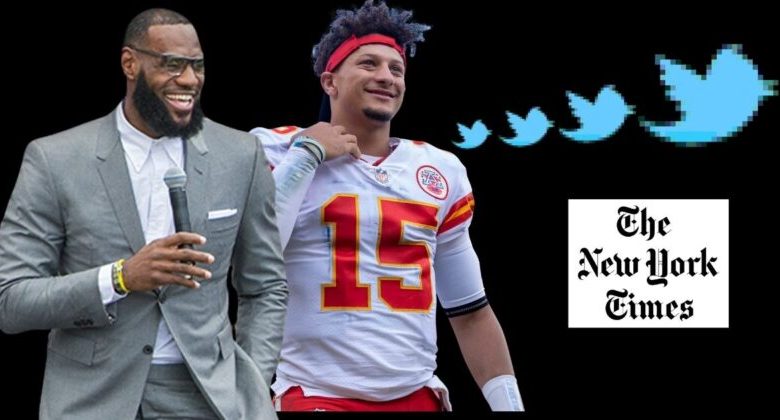 If you're willing to pay $8 a month, you can keep your previously free verified blue checks on Twitter but some of the biggest-name athletes in the world are announcing publicly they have no intention of paying in what sounds like an act of defiance against Elon Musk and his financially strapped social network.
Musk hoped to generate new revenue for Twitter after his $44 billion acquisition in October 2022 saddled the company with about $13 billion in debt, despite Twitter not turning a profit for eight of the past 10 years.
Twitter has been talking with investors about raising up to $3 billion to repay some of the debt incurred as part of the buyout and in December, Musk's representatives discussed selling up to $3 billion in new Twitter shares, people familiar with the matter said.
The buyout deal was signed before the global economy appeared to be heading for a recession as interest rates rose. Digital advertising, which accounts for 90 percent of Twitter revenue, has been collapsing at Twitter and other social media companies.
Twitter ad spending dropped by 71 percent in December, according to data from Standard Media Index, an ad research firm.
Twitter's debt interest expense was about $50 million in 2022. With the new debt, it will skyrocket to about $1 billion a year, New York Times reported.


Black Americans Have the Highest Mortality Rates But Lowest Levels of Life Insurance
Are you prioritizing your cable entertainment bill over protecting and investing in your family?
Smart Policies are as low as $30 a month, No Medical Exam Required
Click Here to Get Smart on Protecting Your Family and Loves Ones, No Matter What Happens

In November, Musk said Twitter had suffered "a massive drop in revenue" and was losing more than $4 million a day. He also said in November that bankruptcy was a possibility but later predicted Twitter cash flow would break even in 2023 after laying off 6,000 people.
Twitter now has 2,000 employees, down from 7,500 when Elon Musk took it over in October, New York Times reported.
Los Angeles Lakers star LeBron James is one in a group of athletes who said he's not paying to keep his verified blue checks. Other legacy verified Twitter users made it clear that they aren't paying for Twitter's blue checks. The New York Times also confirmed that it is not planning to pay the monthly fee for verification of its institutional Twitter accounts.
Kansas City Chiefs quarterback Patrick Mahomes said he's not paying to retain his checkmark because he's "got kids."
"James and Mahomes simply don't care or don't see the value in remaining verified on Twitter," Yahoo Sports reported. "And if they don't view it as important, why would other notable celebrities care?"
Dallas Mavericks owner Mark Cuban did buy a subscription but that doesn't seem to be working out for him, judging from the number of Twitter followers he is losing. He tweeted, "@elonmusk , question for you. I'm losing about 500 to 1k users a day. To counter this I went Blue² thinking it gave me some preference and would help retain or grow users. Any suggestions ?"
Musk faced intense criticism after temporarily suspending the accounts of at least eight journalists who posted about him or his policy changes on content moderation. Some posted links to an account that tracked Musk's private jet.
Based on the latest financial disclosure, Twitter has a probability of bankruptcy of 100 percent, according to an undated entry on the investor wealth optimization service Macroaxis. Macroaxis said on its website it uses the probability of bankruptcy to show a company's chance of financial distress over the next two years of operations under current economic and market conditions. 
Twitter's bankruptcy probability "is 93.72 percent higher than that of the communication services sector and significantly higher than that of the internet content & information industry. The probability of bankruptcy for all United States stocks is 151.07 percent lower than that of the firm," Macroaxis said, adding, "The Probability of Bankruptcy SHOULD NOT be confused with the actual chance of a company to file for chapter 7, 11, 12, or 13 bankruptcy protection."
With a net worth of more than $200 billion, Musk could cover Twitter's extra cash needs or buy out some Twitter lenders to reduce the debt load, Bloomberg reported. But most of his wealth is tied up in shares of his electric vehicle company, Tesla, which is down about 50 percent from its peak.
Then again, "Musk has gone into businesses before that naysayers had said were doomed and proved them wrong, like manufacturing electric cars," New York Times reported.
Images: LeBron James speaks at the opening ceremony for the I Promise School in Akron, Ohio. (Phil Long/AP)
Patrick Mahomes, Oct. 17, 2021 by All-Pro Reels, https://www.flickr.com/photos/joeglo/
https://creativecommons.org/licenses/by-sa/2.0/
Twitter logo: Jorge Caballero Jiménez, https://www.flickr.com/photos/jorgecaballerojimenez/
https://creativecommons.org/licenses/by-sa/2.0/