Black Business
Retired NFL Player and His Mom Become Majority Owners of Professional Hockey Team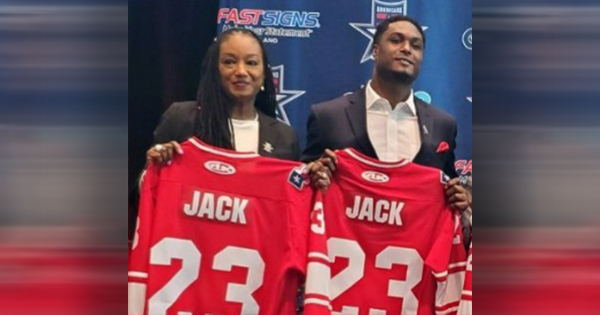 Myles Jack, a retired NFL player, along with his mom, LaSonjia, are now the majority owners of the minor hockey league team, the Allen Americans. This historic move makes them the first Black majority owners of an ECHL team.
"From the football field to the business world, I have always brought passion and leadership to my teams," Jack said, according to the Journal Gazette. "The opportunity to lead this franchise and serve our great fans is an incredible responsibility. I'm excited to bring a first-class, family-friendly entertainment option to this community alongside our great partners."
The ECHL's Board of Governors gave their approval to a group led by Jack and his mother to take over the Texas-based team in early October 2023. They are taking over the team from the previous owner, Jack Gulati, who held the team for six years.
Although Black leadership in minor league hockey teams is rare, there have been other instances, like former pro-MLB player Herb Washington's ownership of the Central Hockey League's Youngstown SteelHounds.
Moreover, Jack's mother LaSonjia also expressed her excitement about their new role.
"It's such an honor to lead such a great hockey team in Texas — which is a great place for families and businesses," the proud mother said. "The Allen Americans are a pillar in this community, and we will continue that tradition. We believe in bringing people together and sharing memories, and what better way to do that than to attend an ECHL hockey game."