Fashion
Sincerely Ria Sia Knit Dress- 'Fall' in Love with This Perfect Dress for Curves!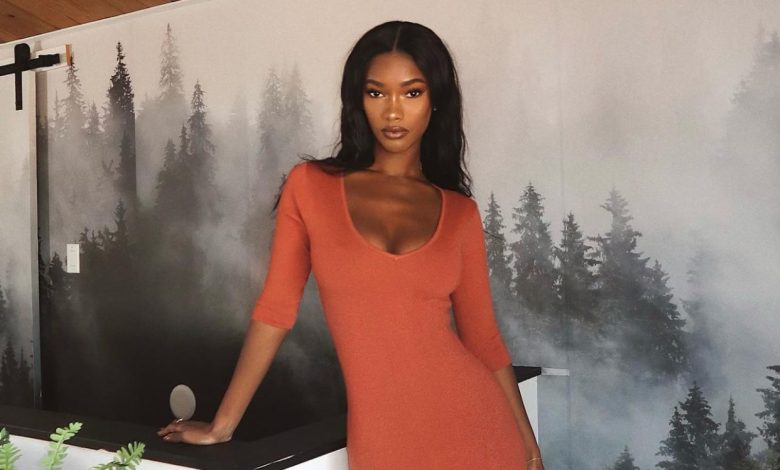 Need a dress for date night? How about for your next girls night out? Well, no matter the occasion, if you want to stop traffic and look classy, we have the PERFECT outfit option for you! Check out the Sincerely Ria Sia Knit Dress.
Now the brand itself recommends this look for the following occasions. They say it works extremely well for: Brunch, School and Class, Date Night (even if relaxing at home); as well as Day or Night outings. However, as you can see, you can just about wear it anywhere. Making this a must have dress and a great addition to your closet as a wardrobe staple.
It's comfortable, plus has great stretch to it. Also, while you can wear this beautiful orange color all year; it is especially, perfect for fall, blending and matching effortlessly with the gorgeous turning leaves and those fun; delicious pumpkin spice drinks you're probably downing. Nevertheless, if "Rust" is not your color, this sassy little number can also be purchased in flirty black.
Sincerely Ria Sia Knit Dress- 'Fall' in Love with This Perfect Dress for Curves!
Yet, what does Sincerely Ria, a brand created by gorgeous model, Mariama Diallo have to say about this stylish design? They state,
"Perfect for work or play— meet The Sia Knit Dress by Sincerly Ria. This powerful knit dress offers a shortened hemline, three quarter length sleeves and a flattering fitted silhouette for the ultimate wear anywhere appeal.

[Made of fabric of] high elastic core yarn. Dry clean only. [A little cold]? Pair with the Knit Zip Up Hoodie."
Yep… we can not agree more with their comments. This dress, even though it's relaxed and without a ton of "bells and whistles." It still commands attention and gives very nice enhancement to a toned, fit or curvy physique.
Want to make this dress your very own? Well, now you can! We checked and it is available now and in stock.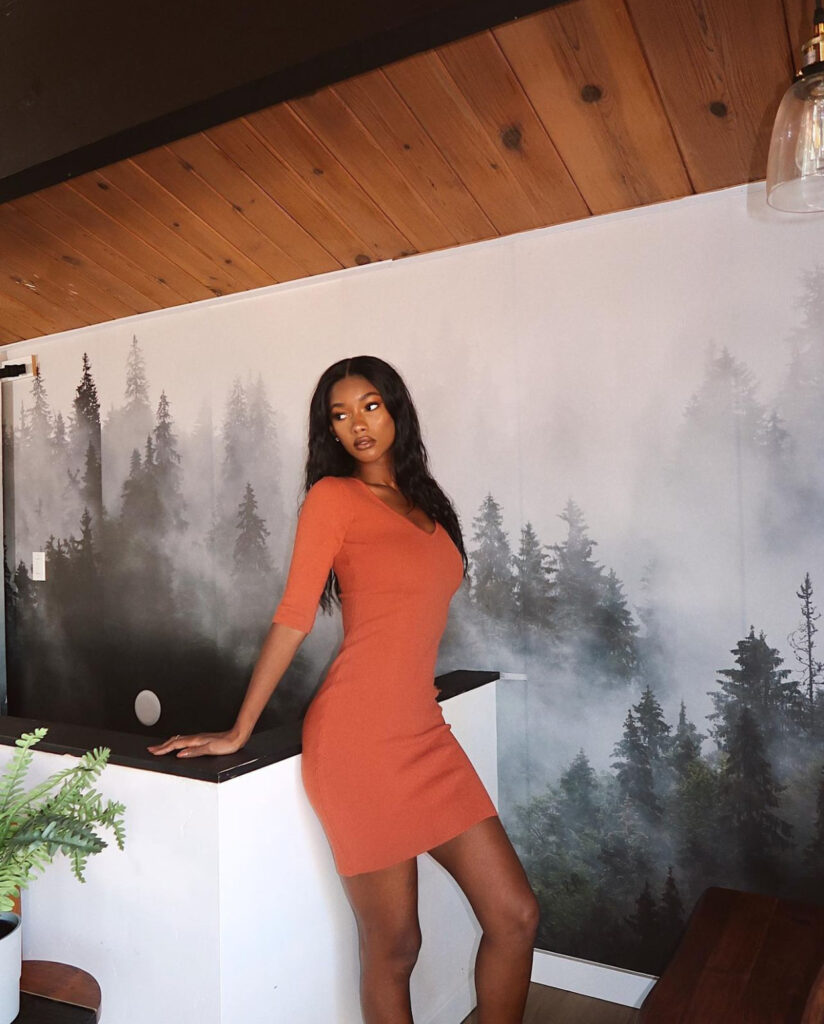 How much will it cost you? This amazing dress is under $130. For just $125 you can have the best dress for all your fashionable activities. Just head to the Sincerely Ria Instagram page to buy from the shop page OR go to SincerelyRia.com.
Moreover, we know buying online can be a little stressful. Due to sizing and what not. However, we are happy to report that SR does have a 30 day return policy. So then, happy shopping!

**Want Even More Beauty, Lifestyle, Hair, Fashion as well as Celebrity Style Sighting News, Insights as well as Trends? Well Honey do we have something special for you! Slide on over to our TikTok or Inspo filled Pinterest! Click HERE**
Thoughts on how Sincerely Ria Sia Knit Dress- 'Fall' in Love with This Perfect Dress for Curves!!? Well let's connect then! We're always around and love to hear from you. Therefore, join the discussion and talk all things 1966 Magazine; fashion as well as celebrity style sighting related with us by dropping a comment like it's hot down low. Or also hit us up on our TikTok, Instagram (1966mag); Tumblr, Pinterest or tweet us @1966magazine.