Entertainment
Southern Soul + Blues
The Power of Passion: How DJ Trucker MC Became a Major Player in Southern Soul Music
Meet the one and only Award Winning DJ Trucker MC, the #1 Southern Soul DJ in the country and a true icon of the industry.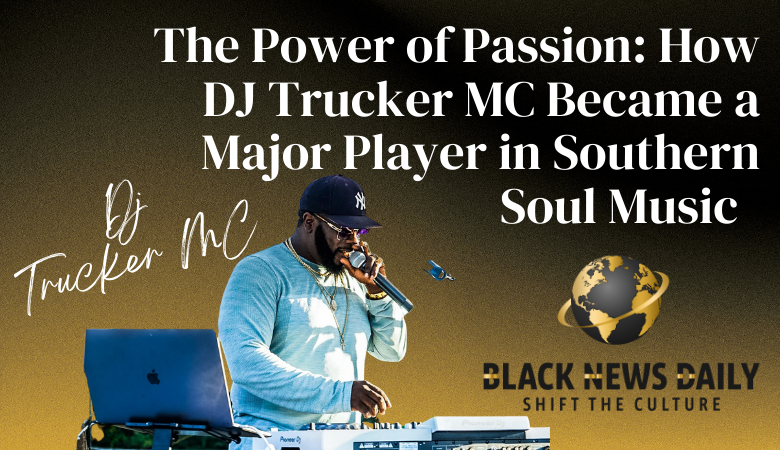 Born and raised in Quincy, Florida, DJ Trucker MC was raised by his grandfather, who instilled in him a love of farming and music at a young age. With a mother who played nothing but old school and blues music in the house, DJ Trucker MC's passion for music only grew stronger.
For over 25 years, DJ Trucker MC owned and operated his own trucking company, driving his 18-wheeler across the country. It wasn't until 2016 that he decided to pursue his true calling and become a DJ, fulfilling a promise he made to his grandfather just before he passed away in 1992.
Since then, DJ Trucker MC has become a household name, winning several ZBT DJ of the Year awards and being honored as an AMG Life Awards Southern Soul DJ Icon. With over 1 million followers on all of his social media platforms, DJ Trucker MC has created his own Sound and Production Company, DJ Trucker MC LLC, and his own music label, Southern Soul Movement.
But it's not just about the accolades – it's about the music. DJ Trucker MC has worked with some of the top Southern Soul, Blues, and R&B artists in the game, bringing his unique style and energy to every show he plays. Whether you catch him in a city near you every weekend or tune in to one of his popular Facebook live shows, like his Sunday Gospel Tower of Power broadcast, you're sure to experience the magic of DJ Trucker MC.
With his signature catchphrases "IT'S SHOWTIME," "LIIIISTEN," and "HANNN," DJ Trucker MC brings an energy and excitement to every event that is unmatched. So get ready to groove and dance the night away with the one and only DJ Trucker MC!
To Book DJ Trucker MC for your next event, Click HERE.