Black Business
Tyler Perry Says He Felt 'Disrespected' with How Paramount Handled Bidding Process for Sale of BET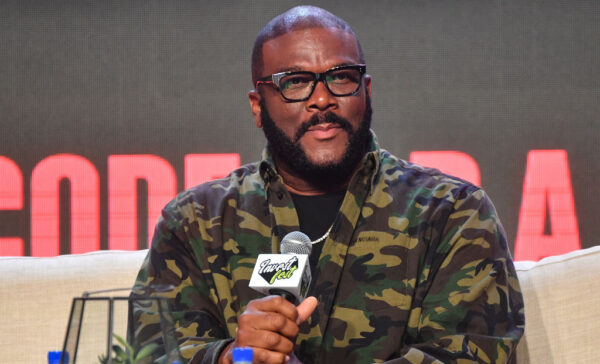 Billionaire media mogul Tyler Perry didn't mince words about his frustration with how executives at Paramount Global carried out the bidding process for the sale of its BET business.
In a candid expression of disappointment, Tyler Perry has voiced his discontent with the lack of transparency with the deal. Perry, along with other prominent figures such as Sean "Diddy" Combs and Byron Allen, had shown interest in acquiring a stake in the unit, which includes the BET channel, BET+, VH1, and BET Studios.
BET Sale Drama
In August, the studio conglomerate led by Bob Bakish took down its "for sale" sign on the unit.
RELATED STORY: Ownership Stays Put: BET Remains Unchanged as Paramount Halts Sale, Defying Shift to Black Ownership, Despite Tyler Perry's $2B Offer
"We made this decision because the benefits of maintaining a majority stake in BET Media Group creates more value for Paramount than any of the proposals we received," a source close to Paramount told The New York Post Summer 2023.
Though Perry didn't share many details on what transpired, he added, "Don't try to get me to pay for something that's not worth anywhere near the value." Paramount claimed it was.
Bids that were put on the table ranged from $2 billion to around $3 billion, including Perry's which was reportedly supported by Ariel Alternatives, as Finurah previously reported.
The Aftermath
Perry recently said he was not happy with the whole process.
During the Oct. 18 "Bloomberg Equality: An Evening with Tyler Perry" at The Gathering Spot in metropolitan Atlanta, he said, "I was disappointed about it for a number of reasons. The way it happened was disrespectful in a lot of ways," Perry said, according to The Atlanta Journal-Constitution.