Fashion
Unicorn Hair Color -Ciara's Vivacious Beachy Wave Hair Look!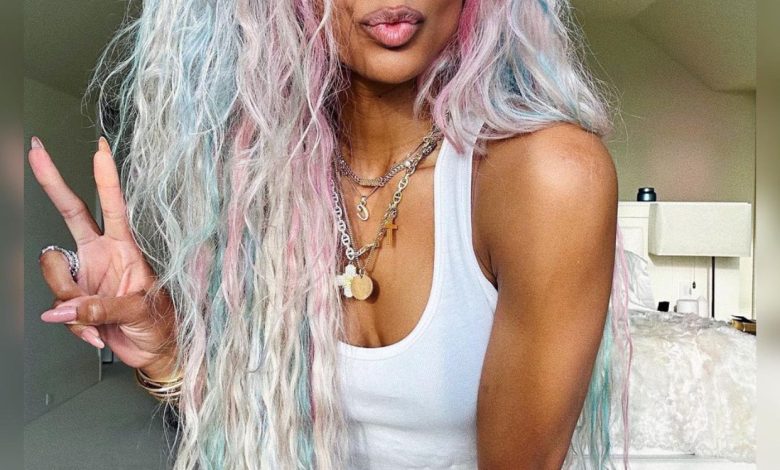 We love the way she ride it! Yes, Ciara hopped on the unicorn hair color train and honey, it looks GOOD! So fun, so cute and perfect for spring as well as summer looks.
Ciara took to social media platform, Instagram in order to show off her new do'. Immediately, fans remarked with comments about how amazing Ciara looked and we have to agree with all their love and positivity on this style. It's edgy, it's cool and most importantly, it is very CIARA.
We love that CiCi is entering another fashion risk taker era. Throughout her career, Ciara continues to demonstrate that she is a bonafide hair queen. She is not afraid to try out varying lengths, tones or textures. From curls to waves, from blonde to icy blue; Ciara has literally done it all. However, this unicorn hairstyle is definitely now one of our favorites on her.
Unicorn Hair Color -Ciara's Vivacious Beachy Wave Hair Look!
Ciara's multi-hue hairstyle consists of three light, airy shades. She mixes together a platinum blonde, pink as well as blue tone. The combination is pretty and almost otherworldly.
Moreover, instead of just doing bone straight tresses. Ciara keeps the look super fresh with the addition of beachy style waves. The waves are not super tight, but a very loose; almost with a "bed head" type of finish. This allows the hair to look easy, flowing and effortless.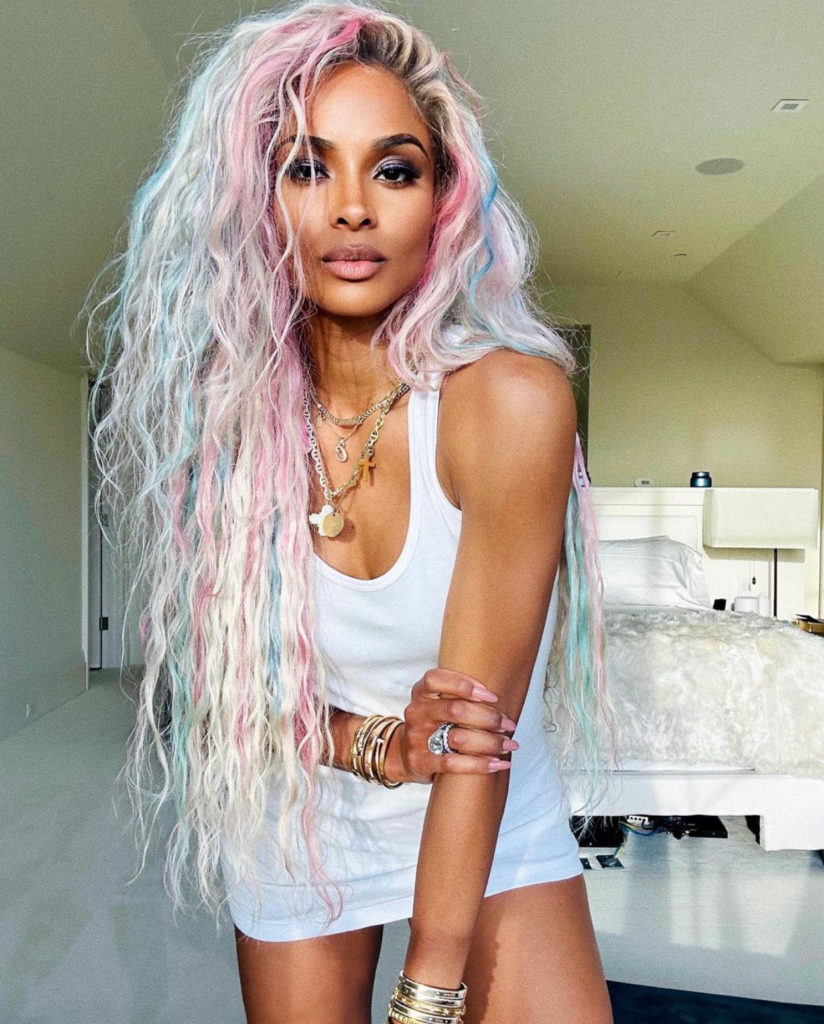 Want to recreate Ciara's amazing hairstyle at home? Well, there are a few ways to get the job done; but they both work fabulously. You can either go the east route, or get a little more hands on.
Lime Crime Unicorn Hair + Fun and Fast Options
For instance, if time is an issue or you don't feel as comfortable or skilled enough with home hair color; you can always opt to just rock a wig. Like this one below. In just a few seconds you can be absolutely to die for.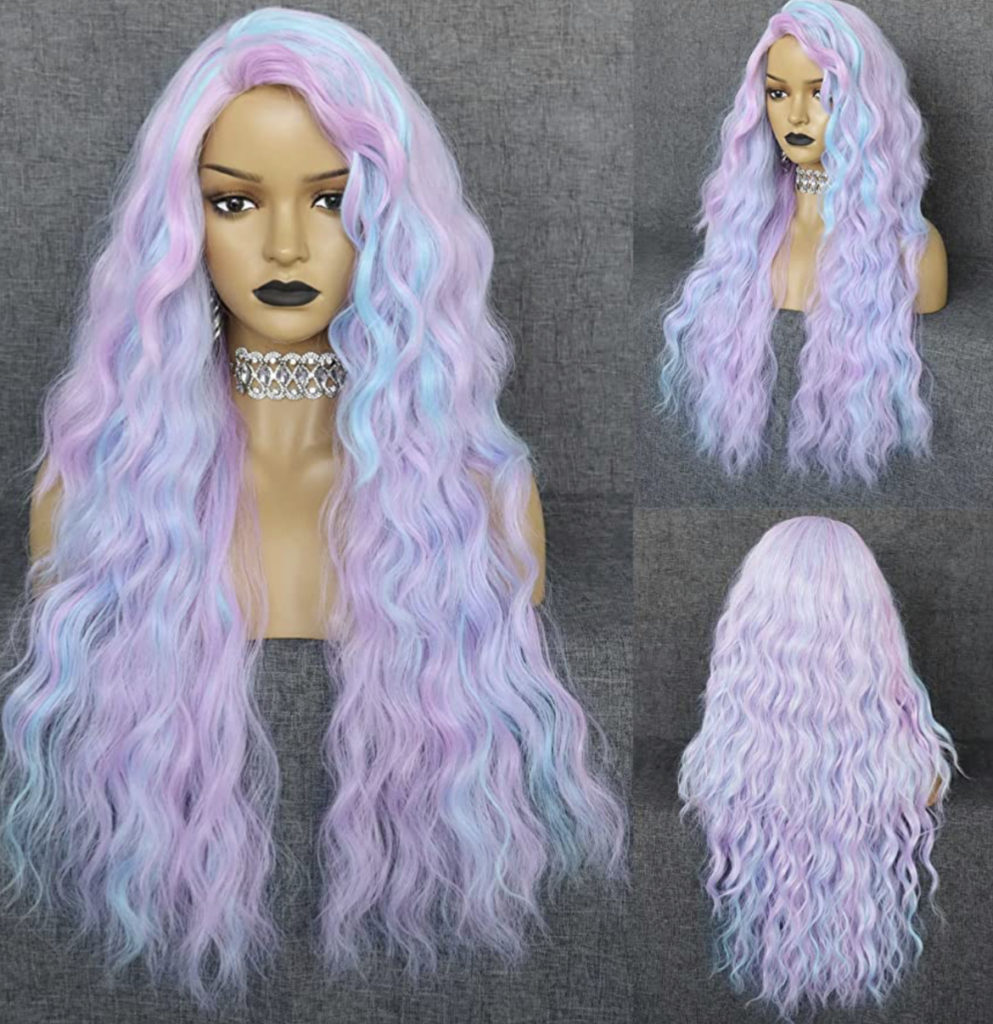 Or you can choose to get this look by adding some extensions to your hair. Like the following 30 piece clip in set. Extensions are great because you can control how much color you add as well as volume and thickness.
Both of the above options are available on Amazon. All you have to do is search for "unicorn hair wig." Both wigs and extensions options will pop up for you.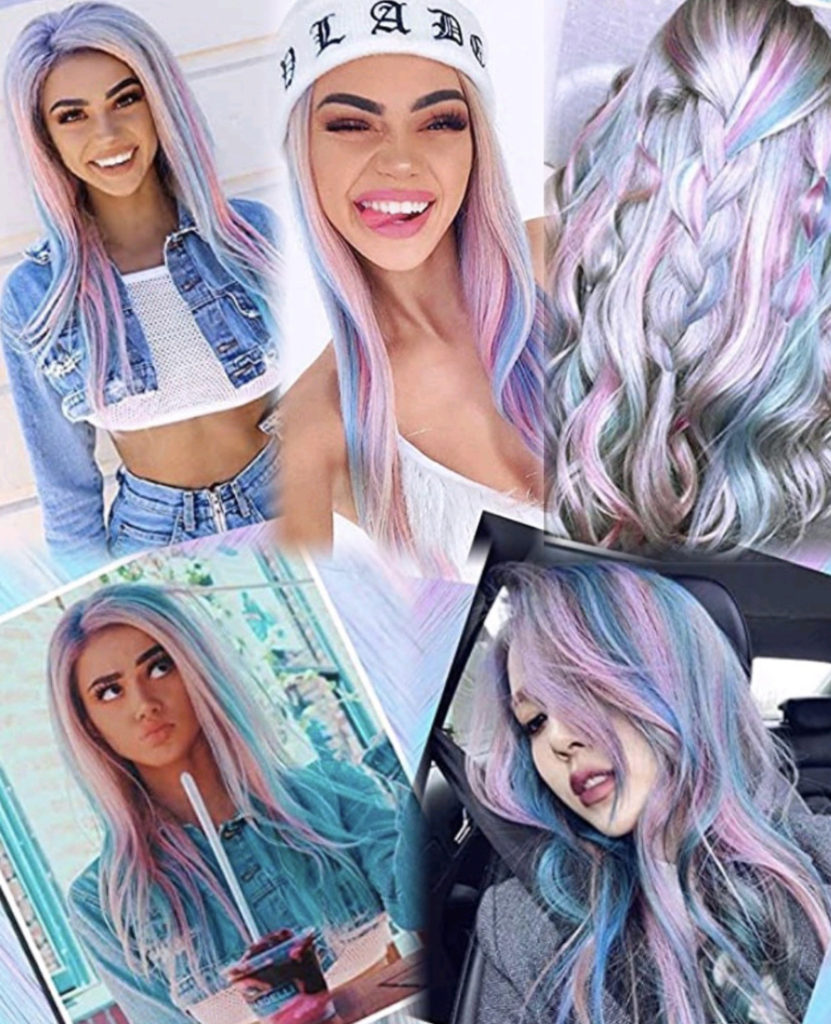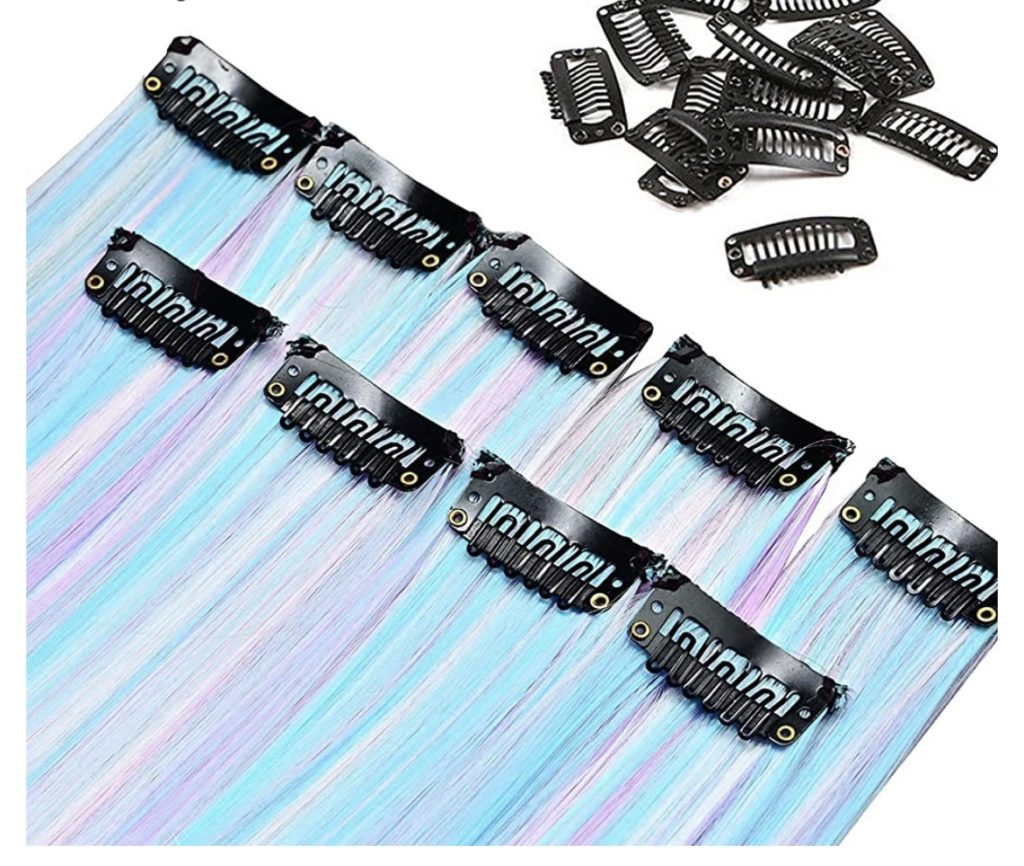 Nevertheless, if you are a hair dye pro, you can use hair brand favorite, Lime Crime. Lime Crime offers semi permanent and temporary hair color products. They literally have a unicorn hair collection so you can choose from numerous colors to ensure you get the exact style you are after.
Moreover, with each jar just being around $17, you can purchase several colors to really be able to switch your unicorn hair color up! Just head online to the Lime Crime store. It's simply LimeCrime.com. You can also find these products at Sally Beauty and Amazon.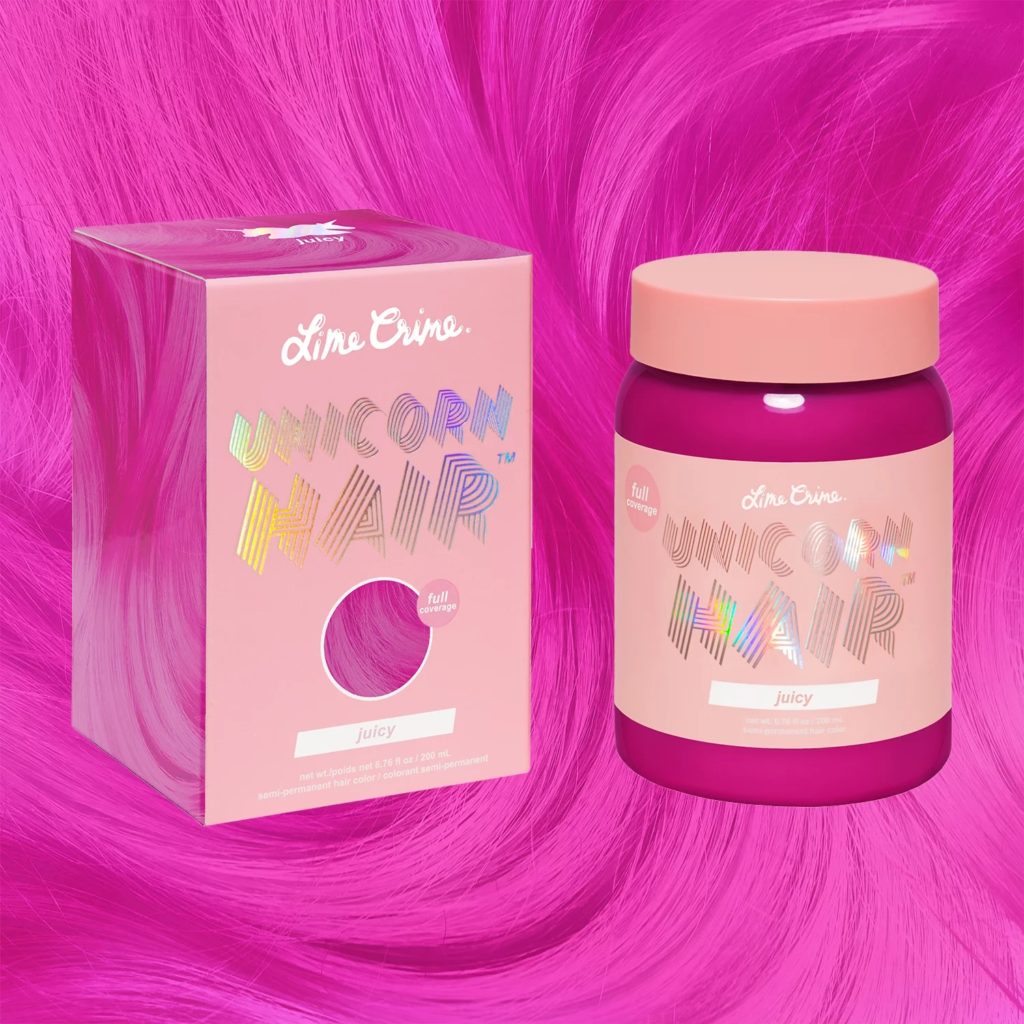 **Want Even More Beauty, Lifestyle, Hair, Fashion as well as Celebrity Style Sighting News, Insights as well as Trends? Well Honey do we have something special for you! Slide on over to our TikTok or Inspo filled Pinterest! Click HERE**
Thoughts on Unicorn Hair Color -Ciara's Vivacious Beachy Wave Hair Look!!? Well let's connect then! We're always around and love to hear from you. Therefore, join the discussion and talk all things 1966 Magazine; fashion as well as celebrity style sighting related with us by dropping a comment like its hot down low. Or also hit us up on our TikTok, Instagram (1966mag); Tumblr, Pinterest or tweet us @1966magazine.