Reparations
VCU Medical College Report Reveals Institution's Slavemaking And Profiteering Past: 5 Things To Know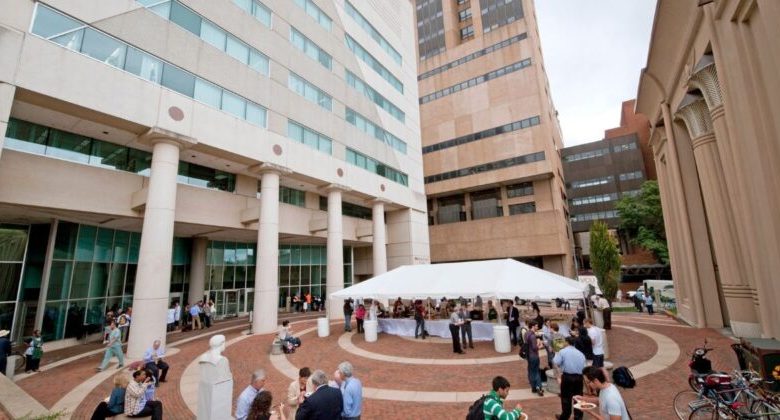 A new report has revealed that the Medical College of Virginia (MCV) at Virginia Commonwealth University depended on and profited from slavery. 
The report, commissioned by the university, stated that the medical college was "intimately connected" to the institution of slavery in the mid-1800s. In fact, the college owned or rented enslaved people who cooked food, cleaned classrooms, laundered clothes, stoked furnaces, and maintained buildings.
Here are five things to know.
1. VCU: 'Owners and Hirers of Negroes'
The report found that the medical college, founded in 1838, enlisted enslaved workers known as "resurrectionists" who dug up dead Black bodies to transport them to the college for medical dissection, Richmond.com reported.
The college routinely owned or rented between four and eight enslaved laborers each year from 1848 to 1864. In 1862, the city valued each of the college's enslaved individuals at $600, according to tax and census data. 
The report also found that the school's deans and physicians became wealthy from enslaved labor. Out of the school's 23 physicians, 15 collectively owned at least 101 slaves during their careers at the medical school, which advertised itself to the "Owners and Hirers of Negroes." 
2. VCU and the school's slave culture
"This culture permeated both the institution and the individuals connected with it," the report stated, reported ABC affiliate WRLC. "The Board of Visitors overwhelmingly consisted of wealthy enslavers. Forced labor contributed to their substantial fortunes. The faculty grew up in privileged circumstances. Enslaved persons managed their households and supported their private medical practices."


Black Americans Have the Highest Mortality Rates But Lowest Levels of Life Insurance
Are you prioritizing your cable entertainment bill over protecting and investing in your family?
Smart Policies are as low as $30 a month, No Medical Exam Required
Click Here to Get Smart on Protecting Your Family and Loves Ones, No Matter What Happens

3. The report
The 74-page report, written by retired New York University professor Peter J. Wosh at the cost of $30,000, was commissioned due to a state law passed in 2021 that required VCU and four other colleges to examine the extent to which slavery impacted their institutions, Inside Higher Education reported.
4. What VCU will do next?
The law directs the colleges to implement a scholarship or economic program for students with a connection to slavery.
The University of Virginia, the College of William & Mary, Longwood University, and Virginia Military Institute must also examine their ties to slavery.
The next step for VCU is to form a commission to determine how it will repair its slavery past, according to school President Michael Rao. So far, the school has removed names and symbols of people associated with the Confederacy.
"The university must acknowledge and thoughtfully examine the role that slavery played, has played, and continues to play in human beings," Rao said.
5. VCU: Project Gabriel
On that end, VCU has launched Project Gabriel, seeking feedback from the community on how to make repairs.
"Project Gabriel is an opportunity to continue to acknowledge the institution's past, engage continuously with our community in a dialogue regarding actionable recommendations and make meaningful changes that reflect the inclusive public university and health system that we are today," Rao said.
The name recognizes Gabriel, an enslaved resident of Henrico County who, in 1800, attempted a widespread uprising of enslaved people. Gabriel was hanged for his efforts, Richmond.com reported.
"Through Project Gabriel, our goal is to engage, to have dialogue about actionable recommendations and [to make] meaningful changes that will reflect the inclusive communities that we are today, particularly when I talk about the university, and I talk about the health system," said Rao, according to the VCU newsletter. "So getting input from as many of our communities as possible — and that begins with all of you who are here tonight — is a really important part of this work."
READ MORE about universities, colleges and slavemaking
Photo: VCU University, https://medschool.vcu.edu/admissions/md/