Reparations
Who Are They And Where Is The $6 Million Going?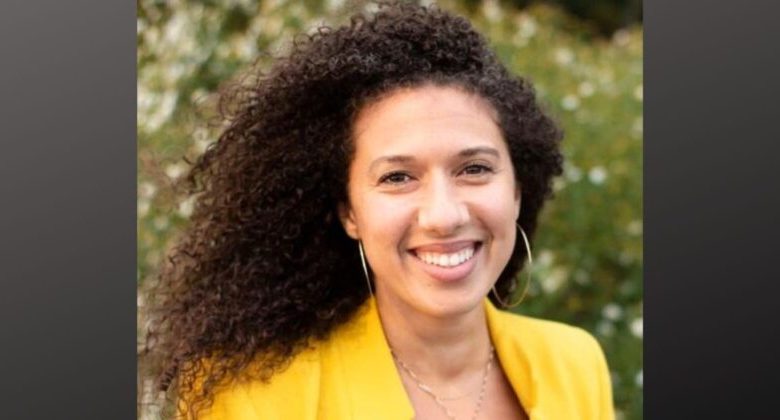 There are multiple groups jumping into the reparations movement. One of the latest is a Black-led organization called Liberation Ventures. It's working to be a support resource for various reparations groups. The philanthropic group has raised $6 million so far to give away through grants to those involved in the reparations movement.
But who is this group, and where is the money going?
Although the group has a Black co-founder, Aria Florant, it is run by a multiracial team. Before running LV, she held roles in academia, finance, and philanthropy.
The organization is made up of representatives from both academia and philanthropy. Its 2023 Advisory Group includes reps from the Bridgespan Group, the University of Washington, and PolicyLink, which also serves as Liberation Ventures' fiscal sponsor.
Funders include PolicyLink, the William & Flora Hewlett Foundation, and the Omidyar Network, according to Inside Philanthropy.
According to its website, LV is "backed by diverse funders," and "is pushing for reparations and a culture of repair."
LV claims it is "building a multiracial democracy that works for all of us — by making racial repair a reality in the United States."
Recently, LV launched those ideas with a new website, a detailed 25-year plan, and "A Dream In Our Name," a nearly 90-page "framework for channeling aspirations for racial healing into a discipline that can build a culture of repair."


Black Americans Have the Highest Mortality Rates But Lowest Levels of Life Insurance
Are you prioritizing your cable entertainment bill over protecting and investing in your family?
Smart Policies are as low as $30 a month, No Medical Exam Required
Click Here to Get Smart on Protecting Your Family and Loves Ones, No Matter What Happens

On March 27, LV announced via a Medium article that they completed a second round of grantmaking–-$2.2M to support grassroots organizations across the Black-led reparations movement, with renewals to organizations in our first round as well as new investments.
"The organizations in our second portfolio are diverse in their geography, structure, and approach to building momentum toward federal reparations; their work spans the sectors of arts and culture, technology, organizing and advocacy, local and state campaigns, technical assistance, education and awareness, journalism, and research," the article stated.
According to the organization, its grantmaking includes new organizations in three areas: local and state efforts, the legacy of chattel slavery, and new capacity within the movement.
Four organizations in its second portfolio are seeking redress for the legacy of slavery, including the war on drugs, redlining and segregation, police violence, lynching and racial terror, and discrimination against Black veterans.
Among the groups LV has supported are: 
The New Jersey Institute for Social Justice. Known for its independent advocacy aimed at breaking down the walls of structural inequality to create just, vibrant, and healthy communities.
The Racial Justice Coalition in Asheville. A broad-based alliance of individuals and organizations, its aim is to address systemic racism and state-sanctioned violence against Black people and those most impacted by poverty, criminalization, and mass incarceration.
The Redress Movement. This is a Black-led, multiracial housing justice organization that empowers communities across the U.S. to take direct action to redress racial segregation.
Liberation Ventures co-founder Aria Florant (Photo: LV website, https://www.liberationventures.org/)