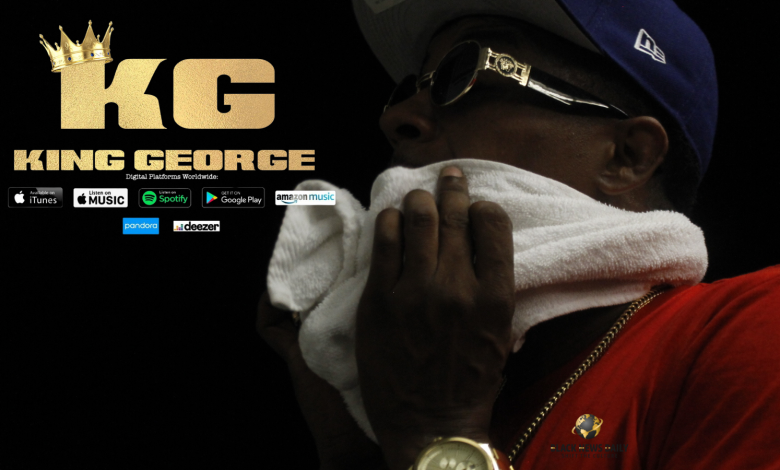 It's a sound that resonates with the heart and soul of the region, and his name is King George.
Born in Hopkins, South Carolina, this rising star has captured the essence of  the South's rich musical traditions and breathed new life into them.In the ever-evolving world of music, rising stars are constantly emerging, each with their own unique flair and story to tell.
Today, we turn the spotlight onto King George, a name that's been making waves in the blues and Southern soul scene while taking the internet by storm.If you're not already familiar with this sensational artist, here are five key facts you need to know about King George.
FACT 1. The Blues Royalty from Hopkins, South Carolina
Formerly known as Yung Holiday, King George hails from the rural town of Hopkins, South Carolina. This is a place where the roots of Southern culture run deep.With a voice that seems to have been kissed by the spirits of the Mississippi Delta, King George isn't just a singer; he's a storyteller. His bluesy, gritty tunes are like a journey through the soul of the South, where every note carries the history of heartache, resilience, and triumph. King George is more than just a musician; he's a husband, a father, and a dedicated advocate for his community; a town of just 2,882 residents located 11 miles south of Columbia.
FACT 2. Top Charting Singles and Millions of Streams
One of the most remarkable aspects of King George's journey is his impressive discography. As an independent artist with no mainstream radio airplay and no major record label, he's defied the odds by releasing only top-charting "Classic" singles. His music has amassed millions of streams from all over the world. This is not just music; it's a movement, a testament to the universal appeal of his soulful tunes.
King George's story is more than that of a rising star; it's a testament to what can be achieved through raw talent, dedication, and an unwavering connection to his roots. He's a family man, a community advocate, a charismatic performer, and a force to be reckoned with in the music industry.
Fact 3. The Blues Is Alright Tour: Booked Through 2024
As you read these words, King George is on tour, and it's no ordinary tour. King George's schedule is proof of his undeniable talent and captivating stage presence. He's booked solid through 2024 for the "Blues Is Alright' Tour. This is not just any tour; it's a journey that spans the nation, spreading the magic of Blues & Southern Soul to every corner. Recently, King George headlined his "Homecoming" performance in Columbia, South Carolina, a true testament to his deep roots and commitment to his hometown.
Fact 4. A Fan Base That Knows No Borders
King George isn't just a local sensation; he's taken the world by storm. His soulful sound has captured hearts and souls from all corners of the globe.King George's fans are a testament to his magnetic stage presence and soul-stirring performances. They travel far and wide, ensuring that they don't miss a single note of his powerful music.
https://www.facebook.com/watch/?v=868229594751237
But what sets him apart from the rest? Maybe it's that unmistakable blend of tradition and innovation that infuses every one of his performances.His singles have been scaling the heights of blues and R&B charts across the world, a testament to his authenticity and the raw emotion he pours into every song and performance. Or perhaps it's the way he captures the essence of Southern life and turns it into a universal language that anyone can understand.
Fact 5. A Following of Legends
While the rising star continues to climb, he's already caught the ear of musical icons. The likes of Snoop Dogg, Erykah Badu, Fantasia, Nelly, Ashanti, Plies, Boosie, and many more have joined the ranks of King George's dedicated fans. When legends in the industry take notice of an artist, it's a testament to the extraordinary talent and authenticity that King George brings to the world of music.
In a music world that's constantly evolving, King George is a rising star who embodies the very essence of Southern soul. He's a name you should definitely know, and his music is an experience you won't soon forget. If you haven't already, it's time to discover the powerful and soulful sounds of King George. From the heart of the South to the far reaches of the world, his music is a journey that's meant to be taken.
Ready to jump on the King George Train? Join his Facebook FAN GROUP HERE.
For more info on Booking, Tour Dates, and More Visit his official site HERE.