Black Business
Why Damon Dash Claims He's Struggling to Pay Child Support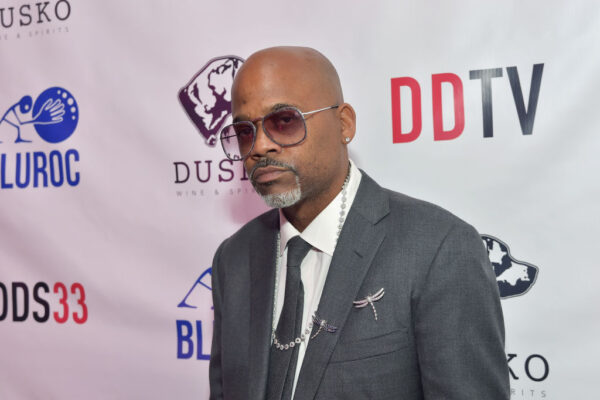 Roc-A-Fella Records founder and Jay-Z's partner says he is "proud broke," and is struggling to pay his child support bills for his youngest daughter with model and fashion designer Rachel Roy.
The Harlem native made the explosive revelation on "The CEO Show" with Dr. Taje Moreno on the Nu Network. He claimed that the court and Roy's attorneys are erroneously considering his net worth from decades ago to extract money he no longer earns. Because his current business ventures are not making money, he can't meet the child support arrangements he has for years struggled to pay.
"While I'm investing in something else, I might not be making the money and the profit, so I can't afford to pay out what I was when I was having EBITA of eight million dollars a year. So, you can't judge how much I'm gonna pay out by how much I made 20 years ago," he said.
Dame's Back Story
Once a prominent figure in hip-hop, Dash, alongside Jay-Z, co-founded Roc-A-Fella Records, orchestrating the lucrative Hard Knock Life tour in 1999, amassing $19 million. With Roc-A-Fella's fame and constant placement at the top of the charts, he reportedly reached a pinnacle net worth of $50 million. He also raked in millions from Roc-A-Wear, their clothing line, and the brand's film company.
RELATED STORY: Filmmaker Wants Damon Dash to Show Him The Money. Roc-A-Fella Records Co-Founder Ordered to Turn Over Tax Returns After $800K Lawsuit Judgment
With the dissolution of his personal and professional relationship with Jay-Z, his companies and many other ventures failed. As a result, his finances seemed to tank. Now, in 2023, his estimated net worth is $100,000, according to Celebrity Net Worth.
Still, he is working to reach the same heights he once soared at in the late '90s and early 2000s.
"I had to do it [by] rubbing two sticks together," Dash lamented, before adding this is the reason why he can't pay the six figures, ranging between $300,000 to $400,000, that the court has mandated over the years.