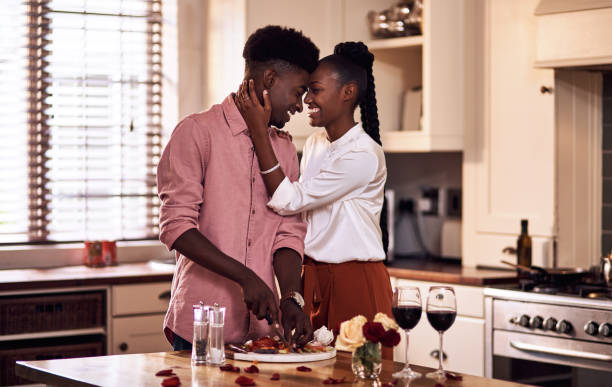 One interesting thing about love? It's wonderfully adaptable. That's great news for couples who are either unable to get to their favorite places or are in long-distance relationships. Virtual dates offer a unique way to still enjoy your Valentine's Day with that special someone. 
1. Start Off With Breakfast In Bed
Whether you're in the same place or not, it can be fun to start Valentine's Day with a breakfast treat. If you're together, you can make meals that both of you enjoy and chill in bed. Virtually, you can talk to each other while enjoying your favorite meals.
2. An Online Dance Class
If you're in the mood to work up a sweat, a virtual dance glass is a great idea. With the choices out there, you can take on something you've both done before or try something new. Of course, you can check out exercise classes too if that's more up your alley. 
3. A Friendly Cook-Off
Do you remember how everyone wanted to try new recipes during the first lockdown? Well, some of that hasn't changed. Many cooking and baking professionals host online cooking classes so it's an ideal time for the both of you to try something new and see who does it better. 
RELATED: 5 Black Romance Movies to Watch Valentine's Day Weekend
4. Have A Fun Movie Night
With the uncertainty of cinemas, more premium movies are available through streaming. Why not choose the one you've both wanted to see and watch it together? If you use the right sharing platform, you won't miss any of your partner's laughs or snarky comments. 
5. Check Out Virtual Concerts
Just like movies, concerts have had to go online too. There's no doubt that you'll have quite a few to choose from for your special date. If you're more interested in Broadway plays, that may be an option too. 
6. Try Out A New Delivery Together
Why put off trying out a new restaurant when they can deliver food right to your door? Once it's there, you can both get on Zoom and enjoy. 
7. Take A Virtual Tour
Several museums, parks, and zoos offer virtual tours. If you've always wanted a peek at space, then check out