Education
20 Guiding Questions For Climate Change –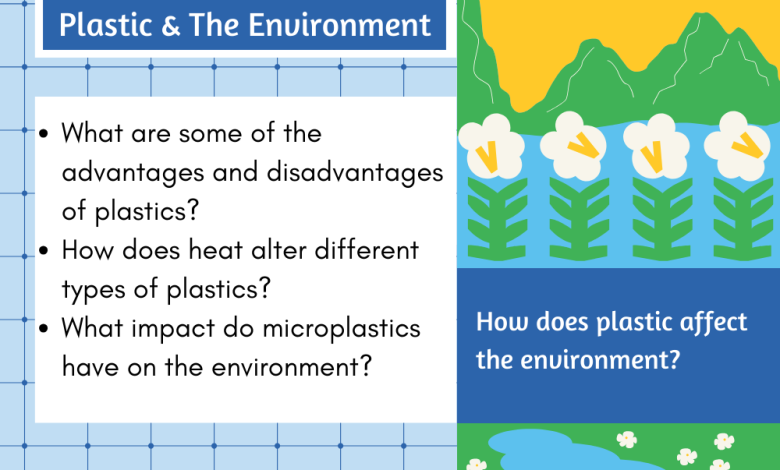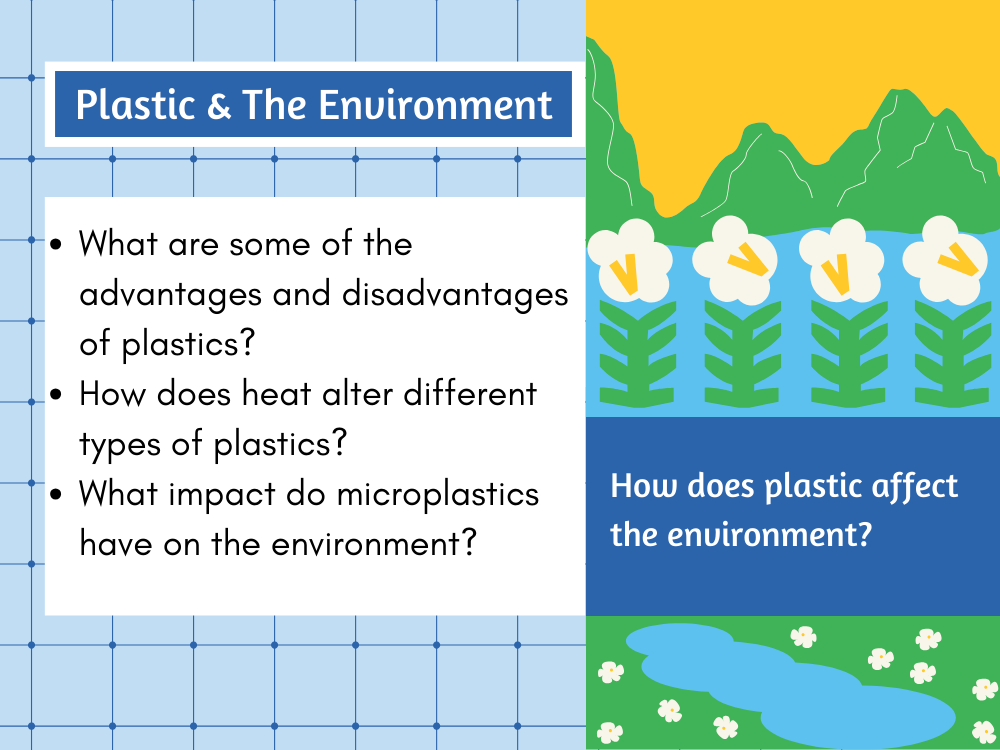 The classroom's role in empowering the future climate workforce
contributed by Bob Powell, founder and CEO, Brightmark
The world is amid a climate crisis that demands urgent action.
Around the globe, members of the United Nations are striving toward 17 Sustainable Development Goals, including affordable and clean energy, sustainable cities and communities, and climate action. In a month's time, world leaders will convene in Dubai for COP28 to discuss global progress toward climate resolutions. Domestically, businesses are feeling the pressure to respond as well. Up until this point, companies have not been made accountable for the commitments they have made. That all is changing. 
Organizations across sectors are expected to incorporate environmental factors into their short and long-term decision-making process, and as a climate emergency becomes more apparent with every natural disaster and global headline, the world needs a workforce equipped with the understanding and skills to guide the planet toward a better future.
The process of addressing this needs to start in the classroom. Yet, the challenge lies in the potential obsolescence of current educational resources, such as state standards and textbooks, which may become outdated almost as soon as they are published. It needs to be ensured that teachers have access to relevant and up-to-date climate-focused curriculum created and vetted by trusted experts and organizations.
See also What Are Mindfulness Skills?
But it's not enough to solely focus on science to discuss climate change concepts. This sort of systems-level thinking should permeate subjects like math, history, social studies, and technology. Students must see every part of their education through the lens of climate change to fully understand its importance and develop the critical skills needed to drive meaningful environmental change.
A workforce in transition
The 2023 Global Green Skills Report from LinkedIn revealed that only one in eight workers worldwide have one or more green skills, and the growth in job postings requiring at least one of these skills saw a median increase of 15.2 percent from 2022 to 2023. According to analysis from Lightcast and WorkingNation, there has been a 50 percent increase in the number of green jobs, and occupations that contribute to preserve or restore the environment as defined by the International Labour Organization, since 2019.
These findings emphasize the growing importance of preparing our students for the jobs of the future, those that will require a deeply nuanced understanding of climate-related issues. 
Climate change is reshaping multiple sectors all at once, including the energy sector, with the emergence of government regulations focused on reducing fossil fuel dependency to support the transition to clean energy.
Other industries like agriculture and transportation are currently experiencing significant transformations as a direct result of climate change.
Climate change is altering growing seasons, impacting livestock health, and causing widespread soil degradation. Warmer temperatures are affecting the agricultural industry by speeding up the growth of certain crops and simultaneously limiting yields for crops like grains—potentially resulting in elevated food prices and significant economic losses in regions that rely on them. Because of this, the agricultural workforce of the future would benefit from more technical expertise like climate science and weather forecasting, soil sequestration, and more.
Within the transportation sector, climate change is causing damage to key infrastructure, generating increased energy consumption and emissions, and presenting critical safety risks. At the same time, the industry is undergoing several fundamental transformations, including a notable shift toward producing electric vehicles. Some optimistic projections expect 52 percent of new vehicle sales to be all-electric by 2030. The industry is constantly working to reinvent itself as it researches and implements solutions around biogas for methane avoidance, hydrogen fuel cells, and other carbon emission-reducing technologies.
Companies in these sectors and others are recognizing the need for a skilled workforce that is well-equipped in both subject matter knowledge and know-how to address the ever-changing needs of how climate impacts key sectors. To address this, corporations are now looking to schools that are adopting climate-friendly curriculum to create job pipelines for the climate and sustainability workforce of the future.
Placing an early emphasis on climate literacy
With the needs of the future workforce in mind, it is key to introduce students to climate change concepts in early learning and postsecondary education to build the workforce required to transform our economy. Emphasizing climate literacy early can enhance students' understanding of problem-solving, global citizenship, and informed decision-making. 
Incorporating climate literacy concepts into the classroom can be made accessible, fun, and engaging by focusing on simple and familiar concepts. This is why understanding how plastics contribute to climate change is crucial for children–the students in your classroom who will inherit how we respond to these critical challenges.
Here are a series of age-appropriate climate-related topics for classroom discussions, along with corresponding questions to guide the conversation:
Science: 20 Guiding Questions About Plastic And Climate Change
Kindergarten: Sorting plastics
What do you know about sorting plastic?
What are the traits of plastic?
What are the different types of plastic?
How many different plastics can you find in the classroom?
First Grade: Comparing strengths of different plastics
What are the properties of plastic?
What are alternatives to plastic?
What makes one plastic stronger than another?
How can we limit our usage of the more harmful types of plastic?
Second Grade: Microplastics
What are some of the advantages and disadvantages of plastics?
How does heat alter different types of plastics?
What impact do microplastics have on the environment?
Third Grade: Impact of plastics on humans and animals
What do you know about the impacts of plastic on humans and animals?
What makes a healthy ecosystem?
How does plastic pollution harm ecosystems? 
Can you think of an example of the negative effects of plastic in our city?
Fourth Grade: Recycling
How can we improve our school's recycling processes?
What are the limitations of plastic recycling?
Fifth Grade: Innovations in recycling technology
How have recycling processes improved?
Do you have anything made out of recycled material? Why can recycle some plastics and not others?
What are the current limitations of recycling technology?
It's essential that the activities these questions lead to are demonstrative of the effects of pollution and climate change, align with skills that will be necessary for the future workforce and are fun and engaging to foster excitement and interest in making a positive difference on the environment.
However, the reality is that many teachers are stretched extremely thin and focused on leveraging curriculum that closely aligns with state educational standards. Climate change concepts are highly complex and nuanced, and teachers may find it challenging to dedicate the time necessary to acquire in-depth knowledge of this intricate subject matter.
Organizations leading the way
Fortunately, organizations are dedicated to addressing this gap by providing accessible, free educational materials on climate change, which can support teachers in delivering environmental lessons even within the constraints of their busy schedules. Some examples include:
The Ocean First Institute offers in-person and virtual school programs that educate students about the importance of the ocean in our daily lives and aims to expand students' knowledge of ocean science, marine biology, and conservation.
The University Corporation for Atmospheric Research (UCAR), a nonprofit consortium of over 100 colleges and universities, provides lessons, curriculum units, and other materials for K-12 students focused on weather, climate, and Earth system science.
The National Oceanic and Atmospheric Administration (NOAA) is a federal agency that provides hundreds of learning activities, toolboxes for teaching climate and energy concepts, and curricula resources.
The Guy Harvey Foundation offers a blended learning model, including online and in-person content and provides professional development opportunities through teacher training workshops.
See also Types Of Blends Learning
These organizations, and many others, lighten the burden on teachers by offering diverse resources and programs that bring climate literacy to the forefront of education, a necessary adjustment to the educational pipeline to ensure that students are well-prepared for the climate-focused workforce of the future.
By enhancing our educational approach and ensuring that these essential resources are available to everyone, we can pave the way for a brighter and more sustainable future, where individuals are well-equipped to address climate-related issues and actively contribute to meaningful change.