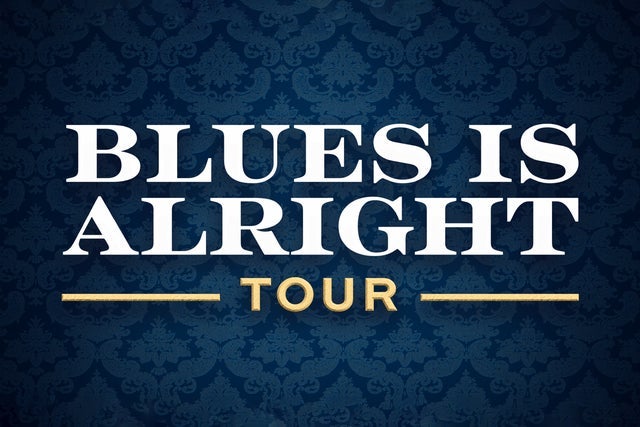 "Blues Is Alright" is set to tour cities across the nation, bringing the soulful sounds of Southern Soul and Blues to a city near you. This is a once-in-a-lifetime opportunity to witness some of the greatest artists in the genre on a single stage, and it's an event that music enthusiasts won't want to miss.
A Celebration of Blues Heritage
Blues has a rich and storied history, and this tour is a celebration of that heritage. It's an opportunity for both seasoned Blues Legends and newcomers to witness the living legends who have carried the torch of this genre for decades. The artists on this tour have not only contributed to the Blues legacy but have also evolved it, making it relevant to contemporary audiences.
Unveiling a Stellar Star Lineup
"Blues Is Alright" is bringing an iconic line up of talent to the stage, with performances by artists who have made indelible marks on the world of Blues. This sensational lineup includes:
Lenny Williams: Best known for his timeless hit "Cause I Love You," Lenny Williams will take fans on a soulful journey through his greatest hits.
Big Pokey Bear-JSP: Known for his soulful voice and chart-topping hits, Big Pokey Bear-JSP will be serving up his signature style on stage.
 King George: A Blues sensation, King George's powerful vocals and heartfelt lyrics will have the audience in awe.
TUCKA: With a unique blend of Blues and R&B, TUCKA is sure to keep the crowd on their feet.
J-Wonn: J-Wonn's smooth and emotive singing style has won him a dedicated fan base, and he'll be showcasing his talents on this tour.
Calvin Richardson: The Grammy-nominated artist is celebrated for his rich voice and poignant storytelling through his music.
Theodis Ealey Official: Ealey's soulful tunes and masterful guitar skills will captivate the audience.
Nellie Tiger Travis: A Legendary Blues diva known for her powerful vocals and commanding stage presence, Travis is a force to be reckoned with.
West Love: The Princess of Southern Soul 
And that's just the beginning! The tour promises many more exceptional artists that you won't want to miss. It's a celebration of the best voices in Southern Soul and Blues, and each artist is poised to deliver an electrifying performance.
An Unforgettable Musical Journey
This tour is not just a concert; it's a celebration of a musical heritage that has touched the hearts of countless people. Whether you're a die-hard Blues fan or just looking for an extraordinary night out, this is an event you won't want to miss.
Secure your tickets early with the pre-sale code BLUES and be prepared for a night of soul-stirring music and unforgettable performances. For updates and ticket purchases, visit https://bluesisalrighttour2024.info/wejustdifferent. Get ready to experience the best in Southern Soul and Blues with the Blues Is Alright Spring Tour 2024! 🎶