Black Business
50 Cent Celebrates Deal to Create Dramas, Live-Action Comedies and Animated Series with Fox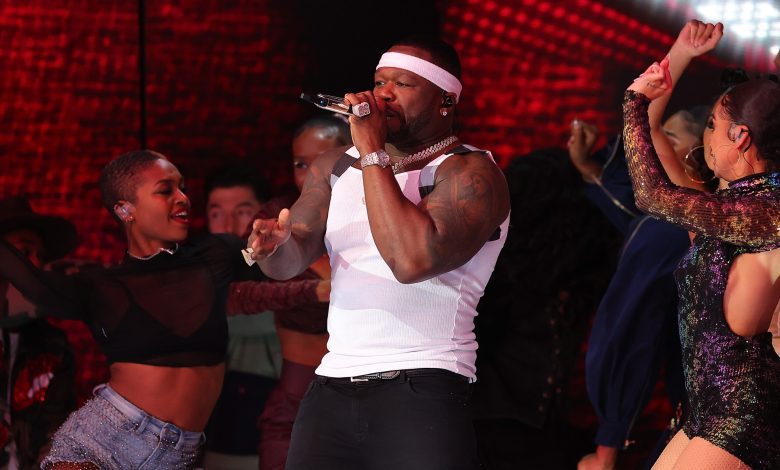 50 Cent has made a deal with Fox Entertainment to create scripted dramas, animated series, and live-action comedies. The "I'm The Man" rapper will develop the content with his production company, G-Unit Film & Television.
The recording artist — whose legal name is Curtis James Jackson III — said he was excited about the new partnership with Fox.
"I am excited to formalize a partnership with Michael Thorn and Fox that will allow G-Unit Film & Television to focus on putting multiple series on Fox," Jackson said in a statement shared with Variety. "A perfect broadcast destination for G-Unit Film & Television content while our premium, streaming, scripted, and non-scripted slates continue to grow in all directions.".
Jackson celebrated the deal with an announcement on Instagram on Feb. 14. "How's your day going, mine is going good," he wrote. "Happy Valentine's Day GLG GreenLightGang. i don't miss. FOX BOOM #bransoncognac #lecheminduroi."
Jackson has produced several shows for Starz including "Black Mafia Family," "Power," "Power Book II: Ghost," "Power Book III: Raising Kanan" and "Power Book IV: Force." He left Starz last September after months of calling out the network and took to Instagram to share the news.
"Shout out to BET, I won Hustler of the year. No one from music culture has had success in Television production," wrote Jackson. "I have 25 shows now and I've made some big deals away from TV. I'm out of my deal at STARZ tomorrow GLGGreenLightGang BOOM  @bransoncognac @ lecheminduroi."
"This is my vibe right now ! Starz deal done, we had nothing but success so no hard feelings. I'm out. I'll let you know where we are going shortly," he added. "09-17-22 official day of really owning my content and deciding where and how I do it moving forward. Bulls eye we don't miss."
Jackson recently shared a video on Twitter of himself playing with the camera on the set of an unidentified project. He captioned the post, "If you break it, you bought it. LOL."
Fans were excited to learn of Jackson's new deal with Fox and replied in the comment section. One fan wrote, "50's creating an Empire on TV. No pun intended." Another fan said, "This man about to have a show on every network!"
A third fan replied, "Don't let them water down the vision over there Fif." One fan added, "My day would be better if they release that Power Book 2 Season 3 official trailer."
The president of Fox Entertainment Michael Thorn also released a statement on Feb. 14 and noted that Jackson delivers premium entertainment to millions of viewers at home.
"Whether it's music, film or television, Curtis always delivers premium entertainment that captivates millions of fans across the globe," said Thorn. "He is the rare multi-hyphenate with a deft hand at storytelling, no matter the format or medium, and we're looking forward to developing new and exciting series for Fox with him and his team."