Black Business
'Black Ink Crew' Star Ceaser Claims Show Generated Billions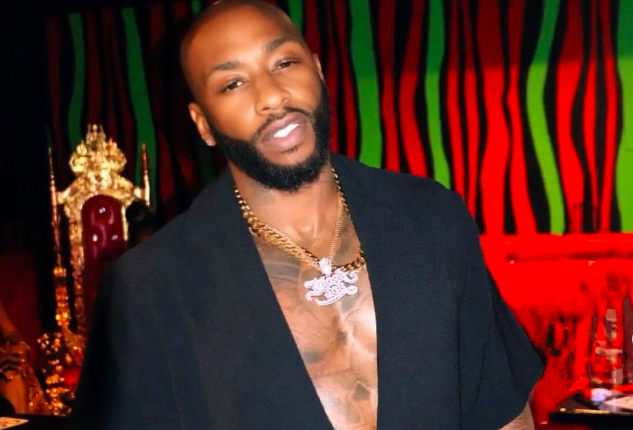 Former star and creator of VH1's "Black Ink Crew New York" Ceaser Emanuel claims in an Oct. 23 interview with the "Bagfuel" podcast that the reality show about a Black-owned tattoo shop had become a billion-dollar hit.
"Black Ink Crew New York" began airing in 2013 and ended in 2022. It chronicles the operations and staff drama at a Black–owned and Black-operated tattoo shop in New York City's Harlem neighborhood. The show's success has resulted in similar spin-off series based in Chicago and Los Angeles.
RELATED STORY: Tyler Perry Is Rumored to be Finalizing Deal to Buy BET and VH1. Here's What You Need to Know
Shockingly, Ceaser points out a stark reality of reality TV: Despite the massive profits raked in by the network, the on-screen cast members, he says, receive less than 1 percent of the earnings.
Behind the Scenes of "Black Ink Crew New York"
He was terminated for his role as executive producer and star of the show. VH1 fired the "Black Ink" boss in June 2022 after a video surfaced of him allegedly abusing his dogs. 
It was in the process of him moving on that Ceasar discovered the wealth of the show. Upon reevaluating his prospects for a new show and application, Ceasar engaged a lawyer to assess the value of "Black Ink Crew" based on its advertising revenue.
The creator was taken aback when the conclusion revealed that the show had amassed a staggering $1.2 billion in ad revenue over its decade-long run.
"My lawyer said $1.2 billion; I almost pissed in my pants. The whole cast did not get 1 percent of that," Ceasar said on the podcast.
The earnings of a reality star depend on the show, and in some instances contestants on popular shows like "The Bachelor" and "The Bachelorette" receive no compensation despite the shows' trending popularity.