Fashion
Grace & Company-Black Owned Brand Protecting Hair During Beauty Rest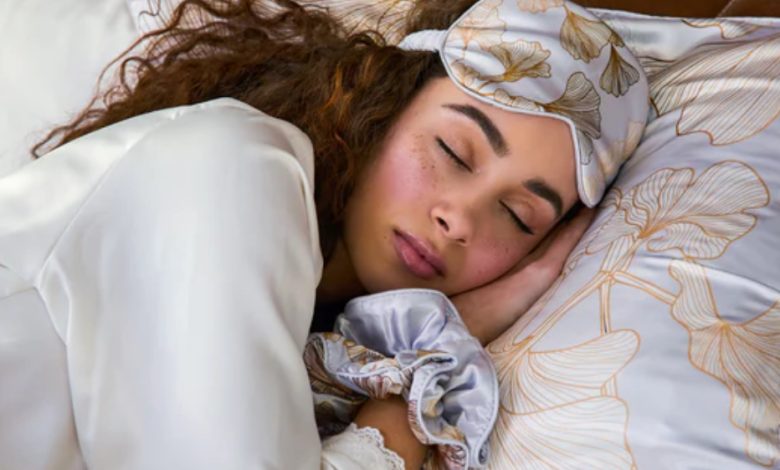 No matter how you wear your hair, to keep your hair healthy you must protect it; even at night. Grace & Company is a design-forward beauty brand aiming to make products equally functional as they are fashionable. The female-founded, black-owned brand addresses the issue of hair damage across all hair types; by designing everyday products utilizing innovative materials.
What type of materials and products? Well, G&C only utilizes the best to comfortably shield your strands in the shower; during hairstyling, wash day, or while at rest. Eliminating damage during such activities helps you to retain length and encourage even more growth.
Furthermore, using a unique blend of materials fabricated into a single layer of 100% premium performance fabric. Grace & Company offers breathable, washable, mildew/mold resistant; and durable, water-repelling shower caps. The innovative brand also offers luxury hair accessories such as towels and anti-breakage scrunchies. Perfect for your beauty and bedtime routines. Beyond the go-to hair care products offered by the brand are: pillowcases and sleep masks; as hair care and self-care do not stop during shuteye.
Founded by faith-driven mother, wife, and former model, Kimanee Mason. Grace & Company is a labor of love with one goal in mind. Provide women with the ability to embrace the truth that; in the sight of God, we are all beautiful.
Grace & Company-Black Owned Brand Protecting Hair During Beauty Rest
While love that this fab brand offers products to protect tresses while in bed (regular cotton pillow can be too rough); there's plenty to choose from! Here's a quick list, with prices, of awesome beauty items to cop.
Grace & Company products are available at GraceMyGrace.com,  Amazon.com, and SaksFifthAvenue.com

**Want Even More Beauty, Lifestyle, Hair, Fashion as well as Celebrity Style Sighting News, Insights as well as Trends? Well Honey do we have something special for you! Slide on over to our TikTok or Inspo filled Pinterest! Click HERE**
Thoughts on how Grace & Company-Black Owned Brand Protecting Hair During Beauty Rest!!? Well let's connect then! We're always around and love to hear from you. Therefore, join the discussion and talk all things 1966 Magazine; fashion as well as celebrity style sighting related with us by dropping a comment like its hot down low. Or also hit us up on our TikTok, Instagram (1966mag); Tumblr, Pinterest or tweet us @1966magazine.