Black Business
Fans Praise Jordyn Woods' Classy Clapback to a Consumer who Compared Her Clothing Brand to a 'Clearance Bin'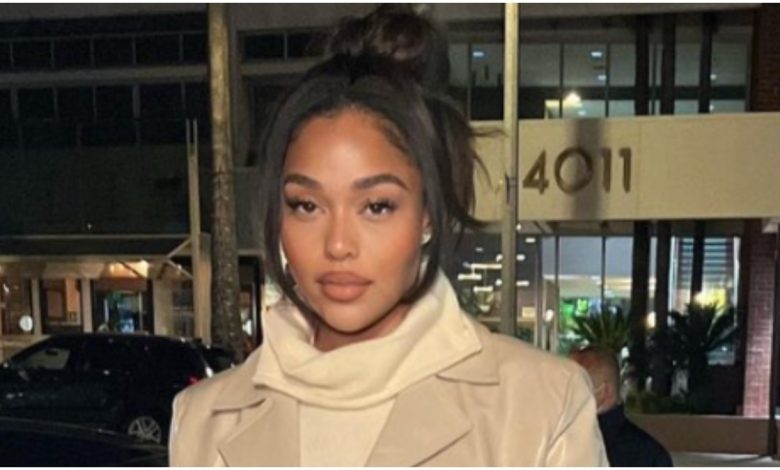 Jordyn Woods' response to a fan who criticized the model's newest clothing brand, "WOODS by Jordyn" has fans interested in purchasing more of her items. 
A TikTok creator that goes by the name Stella Williams posted a variety of different videos sharing her dislike for the 25-year-old's fashion line. In one of the videos, Williams' bashed the sleeves on Woods' mesh dress stating that it came "unfinished." 
Williams also uploaded another video disapproving of Woods pricing and quality for the authentic items, stating that three dresses for $400 was a "scam." 
"I do not support this brand, I do not support the price point. I've been doing my job for seven years and I've never experienced mesh this low quality from a higher end store," Williams shared as she then compared Woods' dresses to a "clearance bin."
After both videos made their rounds on TikTok, Woods decided to speak out by stitching both of Williams' posts to her response. Addressing Williams' first claim about her sleeves, Woods corrected her critic by stating that the sleeves are purposefully styled that way, calling it raw edge.
"I have bigger arms, sometimes I don't want a tight fix seam," Woods explained, "this allows you to have the scrunched appearance, or you can wear it more over your hand."
In Woods' second video addressing Williams' cheap material statement, she leads with grace, making sure to compliment her consumer by acknowledging how good she looks in the garments. 
"I just want to lead with wow, you look phenomenal in the dress," the plus-size model stated. She also thanked Williams for "bringing so much exposure to my brand," considering her launch just occured Monday, Jan. 23. 
As Woods' video continued, she recognized Williams' review as a way to better develop her brand.
"This is a brand where I want the consumer to be able to grow with me, to keep continuing to provide quality and inclusivity," she shared.
Noting that reviews are solely based on one's own opinion, Woods recognized that her pieces won't be to everyone's liking.  
"Opinions are subjective, until you felt the material, and you know, some people are gonna love it and some people are not gonna like it."
Woods' video reached Twitter, where fans praised the young entrepreneur for her classy clapback. 
"This is how all business owners would respond to consumers! Definitely a great mindset to have"
"Alright I'm sold, let me find money and buy one because this response @jordynwoods >>>"
This is the model's very first clothing brand launch, and her reception of criticism shows how open she is to improve her brand as it continues to grow.