Black Business
Xbox Now Has a Black Woman President For the First Time Ever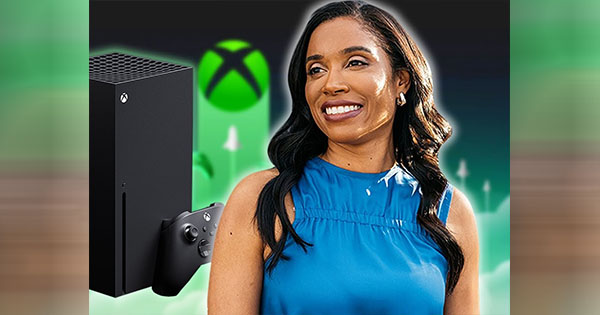 Sarah Bond, a former Corporate Vice President of the brand, is now the President of Xbox, making history for Microsoft and the gaming industry. A graduate of Yale and Harvard Business School, she has also held senior roles at T-Mobile.
Xbox, a division of Microsoft, generates about $16 billion every year in annual revenue, and Sarah has been pivotal in helping the company become and remain successful. In her former role as Vice President, she led the Xbox division dedicated to building and commercializing products and services for game creators and partners. She worked with thousands of developers and partners to bring games to players on console, PC, mobile and the cloud, and was instrumental in directing strategy, policy, mergers & acquisitions, and integration.
In her new role as President of Xbox, Sarah will be in charge of all software and hardware platforms which will include the redesigned disc-less Xbox Series X to be released in 2024 and a next-gen hybrid Xbox console in 2028. She will also oversee player and creator experiences, platform engineering, strategy, business planning, data and analytics and business development.
Sarah currently sits on the Board of Councilors at the USC School of Cinematic Arts, as well as the Board of Directors at the Entertainment Software Association (ESA), Zuora, the leading subscription management platform and CHEGG, a leading student-first connected learning platform. 
Prior to joining Microsoft, Sarah held senior roles at T-Mobile, including leading the Corporate Strategy and Development team, responsible for cross-functional strategic initiatives, major investments, partnerships, mergers and acquisitions, and was a member of the team that led T-Mobile's turnaround. She started her career at McKinsey, where she was an Associate Partner in the Seattle office. Sarah holds a BA in Economics from Yale University and an MBA from Harvard Business School.   
Sarah has dedicated her career to transforming cultures, rearchitecting organizations, accelerating businesses, and most importantly empowering others to do the same.
Be sure to follow her on Twitter and LinkedIn.
About Xbox
Xbox was first introduced by Microsoft in 2001 with the launch of the original Xbox console which went on to sell 24 million units. In 2005, the company released the Xbox 360 which to date has sold more than 86 million units. In 2013, the third console, the Xbox One, was released and has sold 58 million units. The fourth line of Xbox consoles, the Xbox Series X and Series S, were released in 2020.