Fashion
Fenty Beauty Fenty Eau de Parfum Travel Spray -Be Sassy On the Go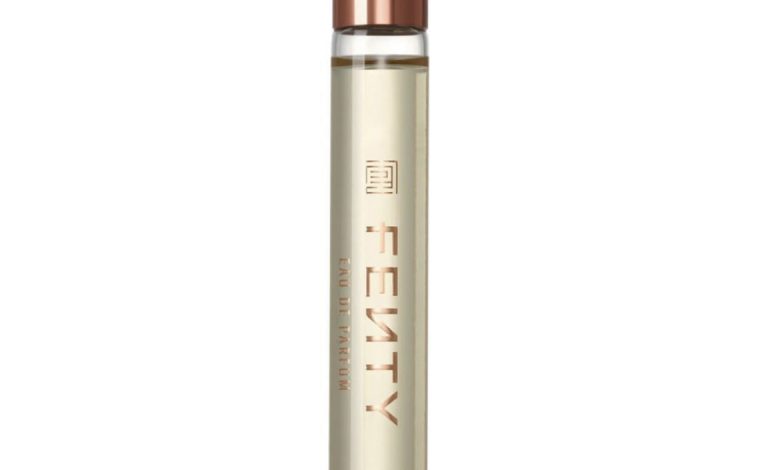 It seems like only yesterday, the glamorous Rihanna was launching a decadent Fenty fragrance. However, now she is making it even easier for us all to feel sultry no matter where we are or where we go. Presenting the Fenty Beauty Fenty Eau de Parfum Travel Spray.
The perfect addition to your makeup bags. Travel size beauty products are awesome because they fit nicely into your purse, carry ons as well as other luggage; or even your jeans and pants pockets. Moreover, Rihanna's fragrance goes a long way when it comes to the scent. So despite it being more of vial instead of a larger bottle; this travel spray will last you awhile.
The Fenty Beauty brand says this parfum is, "Comprised exclusively of middle notes, Fenty Eau de Parfum 'is all heart.' The superfine mist radiates beautifully when applied to the center chest." If you are wondering what notes specifically; the formulation incorporates a warm floral scent—magnolia, musk, tangerine + Bulgarian rose.
Fenty Beauty Fenty Eau de Parfum Travel Spray -Be Sassy On the Go
Nevertheless, what moved and inspired Rihanna to enter her brand into the realm of perfumery? The billionaire states,
"What began as a garden walk in the global center of perfume became an unapologetic expression of my full and true essence. The experience begins as soon as you lay eyes on the bottle.
This isn't about a fantasy—I wanted to experience truth. Fenty Eau de Parfum is for remembering what's real. I made a fragrance for myself and am now sharing it with you.
This exudes everything I feel, everything I am, and want to be. It's a memory, encapsulated in a fragrance. You never forget it."
Fenty Eau De Parfum – What the People Are Saying
It's not that one shouldn't trust Rihanna. However, the best way to find out if a beauty product is as amazing as it sounds is to see what other consumers just like you, have to say about it. Therefore, we searched the web and collected together a few thoughts from people who have actually bought, tried and experienced this fragrance. Here's a few of the things that they have to share with all of us.
"This perfume is warm, spicy, oriental all wrapped up in one. The aroma is oh so gorgeous!"
"Smells great. Hubby loves it!"
"I really like the bottle. It is just lovely. The scent is not unpleasant, but it is strong, bold and… warm. Personally, one spritz will do. I think anything more than that will be too much."
"Have been looking for a new fragrance for quite awhile and finally found one to keep!"
"I'm more of a soft scented Parfum kinda gal, but this right here is different and smells so good. At first I wasn't feeling it but once I used it again, I was like ok now we talking!! So 10/10."
"I love it! I really do! I got this when the price went down. I get so many compliments when I wear it! :)"
Fenty Eau De Parfum Travel Size – Final Things to Know
Before we let you go, there are a few more things for us to share with you. Where you can go to get this travel spray and how much it will cost you. So let's get into it.
Of course, you can head to FentyBeauty.com for all your FB needs. That's a given. However, this Parfum will also be available at SEPHORA.
Now for the price. While a full size bottle of this fragrance will run you $140. This travel size version will retail for just $39.
**Want Even More Beauty, Lifestyle, Hair, Fashion as well as Celebrity Style Sighting News, Insights as well as Trends? Well Honey do we have something special for you! Slide on over to our TikTok or Inspo filled Pinterest! Click HERE**
Thoughts on Fenty Beauty Fenty Eau de Parfum Travel Spray -Be Sassy On the Go!!? Well let's connect then! We're always around and love to hear from you. Therefore, join the discussion and talk all things 1966 Magazine; fashion as well as celebrity style sighting related with us by dropping a comment like its hot down low. Or also hit us up on our TikTok, Instagram (1966mag); Tumblr, Pinterest or tweet us @1966magazine.