Black Business
Houston Power Couple Sentenced to a Combined 35 Years In Federal Workman's Comp Fraud Scheme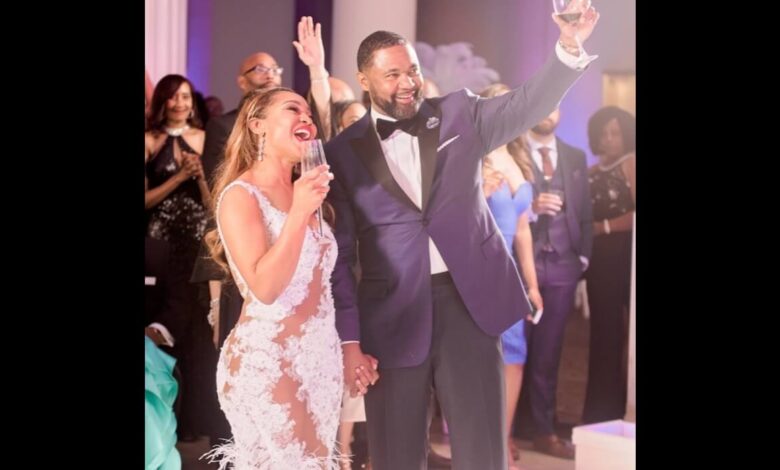 A Houston power couple has been sentenced to a combined 35 years in federal prison after being convicted of fraud.
Now, one of the businesses that the duo once owned is fighting to divorce its good name from its headline-grabbing scandal
John Cruise and his wife, LaShonia Johnson, once jointly owned both the Phil & Derek's Restaurant and Jazz Lounge and the Assurance Consolidated Pharmacy. The husband also owned the Injured Federal Workers Advocate Association (IFWAA). When the couple went down for running a scam through two of the businesses, the eatery, which had been a popular destination for African-Americans in the city, experienced struggle and had to assume new ownership.
Cruise and Johnson conspired with 11 other people in a complicated scheme to defraud the United States Department of Labor's Office of Workers' Compensation Programs (DOL-OWCP) and TRICARE, a health care program for military personnel, by recruiting injured federal workers and claimants to join IFWAA in return for complimentary support in their workers' compensation claims.  
Trending Today:
The group siphoned almost $126 million in this effort.
The operation included one additional pharmacy owner, a physician, two pharmacists, and three patient recruiters. Four other defendants also were named by the Justice Department.
According to a press release from the Justice Department, "The defendants submitted false and fraudulent claims to the OWCP and TRICARE for prescriptions for compounded and other drugs prescribed to injured federal workers and members of the armed forces."
"The defendants also paid kickbacks to patient recruiters and physicians to prescribe these drugs. The defendants chose the particular compounds and other drugs based not on the patients' medical needs but in light of the amount of reimbursement for the drugs," the statement added. "The drugs were then mailed to patients, even though the patients often never requested, wanted, or needed them."
According to a newsletter from the Office of Inspector General for the U.S. Department of Labor, the operation overlapped multiple states from 2014 to 2018.
Cruise and Johnson were hit with the hardest sentences for their significant involvement in the scheme. Cruise received a 20-year prison term and was ordered to pay around $32 million in restitution. His wife, Johnson, was sentenced to 15 years and also required to pay $32 million in restitution, mirroring her husband's penalty.
Many people took to social media to comment on the couple's fate.
"One thing for certain, two things for sure. The feds gone catch up to you every time!" one social media user wrote.
"Hate to see it" and "Being a scammer ain't worth it," others said.
"This is completely sad, however, folks without melanin have been doing ish like this for years! I don't respect anyone that has to abuse someone's healthcare but we seem to get stiffer punishments," wrote another.
Phil & Derek's also launched a new campaign with the new owner.
Fans of the restaurant seem grateful that this soul food staple did not go under because its previous owners did.
"See, I was skeptical when I heard about the new management, but baby, we are coming this weekend!" one patron said.
"Just went and the food is still good. I'm still dreaming about that peach cobbler," another wrote.