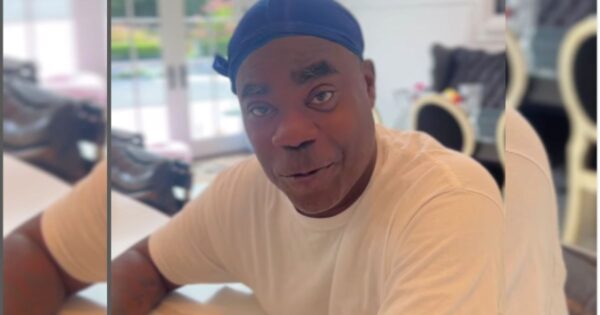 Comedian Tracey Morgan says his business manager is not only someone he hired to take care of his finances. He is more like family. At an award dinner, the Brooklyn native took the mic to pay homage to his friend and joked that if it weren't for his sound financial advice, he would have bought the "Brooklyn Bridge."
Mark Landesman, the founder of ML Management, has been managing Morgan's finances for 20 years and sees his celebrity client as more than a check. This is why after his tragic accident in 2014, where he and others were injured after a truck driver crashed into his vehicle and Morgan almost lost his life, he was one of the first to show up at the hospital.
RELATED STORY: Black CFPs Make Up Less Than 2 Percent of All CFPs. Why More Black Financial Advisers Are Needed to Help Close Wealth Gap
The "Saturday Night Live" alum acknowledged the unusual nature of their relationship when taking to the podium at the Hollywood Reporter's Annual Power Business Managers Breakfast on Oct. 25 to present his manager with the Business Manager Icon Award.
One of the first things that Morgan joked about was that Landesman provides balance to his sometimes outlandish spending whims.
"Whenever I want to buy a new Ferrari, Mark is always here to say, 'No, Tracy.' If it wasn't for Mark, I would've had 26 Ferraris and a terrible tax problem," he joked, according to The Hollywood Reporter.
He also facetiously told the crowd that there have been times that he wanted to buy "the Brooklyn Bridge" and "the Empire State Building."
Morgan said that at one time he wanted to purchase the Staten Island Ferry but was told by Landesman, "No, Tracy, my other client Pete Davidson already owns it."
After a bit, the "30 Rock" funnyman got serious and said he loved Landesman and declared, "He's more than just a business manager, he's more than just a friend, Mark is like a member of my family."
Adding, "From the bottom of my heart, thank you for all that you've done and all you've done for me."