Cannabis
Mandarin Cookies, Pure Michigan and Critical Auto XXL- Alchimia Grow Shop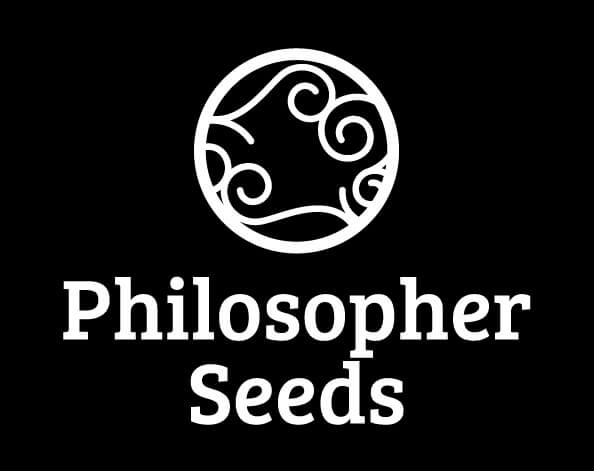 Philosopher Seeds expands its catalog with 2 Limited Edition feminized varieties and a great classic in XXL-sized auto-flowering format, without a doubt one of the most demanded and sold varieties in history.
Philosopher couldn't wait for the 2024 season and proudly launches 2 new photoperiod hybrids with high terpene and THC content so that growers can take advantage of the start of the indoor season with fresh and exclusive smoke, and also a classic variety in an auto version (XXL size) for lovers of classic genetics and that also offers spectacular results in indoor crops. Let's see what news they bring us from Philosopher Seeds!
Mandarin Cookies: Explosion of citrus terpenes
Mandarin Cookies by Philosopher Seeds (GSC Forum x Mandarin Sunset) stands out for its powerful aroma of freshly squeezed orange juice with a sugary nuance coming from the pollen-receiving female: the elite clone Girl Scout Cookies (Forum), so Mandarin Cookies becomes one of the sweetest and most citrusy varieties in the Philosopher Seeds bank catalog… those who are passionate about this type of terpene will always look for any excuse to enjoy its company!
Mandarin Cookies is a plant that responds very well to all types of crops, but in those that are 100% organic, it will express all its aromatic potential, displaying a range of highly intense nuances. In general, a high percentage of individuals finish their flowering with a colorful appearance, providing a plus to the flowers and giving them an appearance worthy of the best cannabis cups.
Indoors it does not show great growing difficulties, being a very grateful plant that prefers light feeding. The flowers have excellent quality due to their organoleptic and visual attributes, with averages of up to 600 g/m2 in indoor crops in approximately 9 weeks in a 12/12 cycle. Outdoors, a suitable location, and a large number of hours of direct sun allow it to express itself without major difficulties, crossing the barrier of half a kilo per plant and developing great resistance to pests.
Mandarin Cookies is a variety of marijuana for those looking for a powerful fruity and sweet terpene. Citrus aromas such as orange and tangerines have a strong presence, with some phenotypes that are not suitable for those who prefer a less intense terpene profile.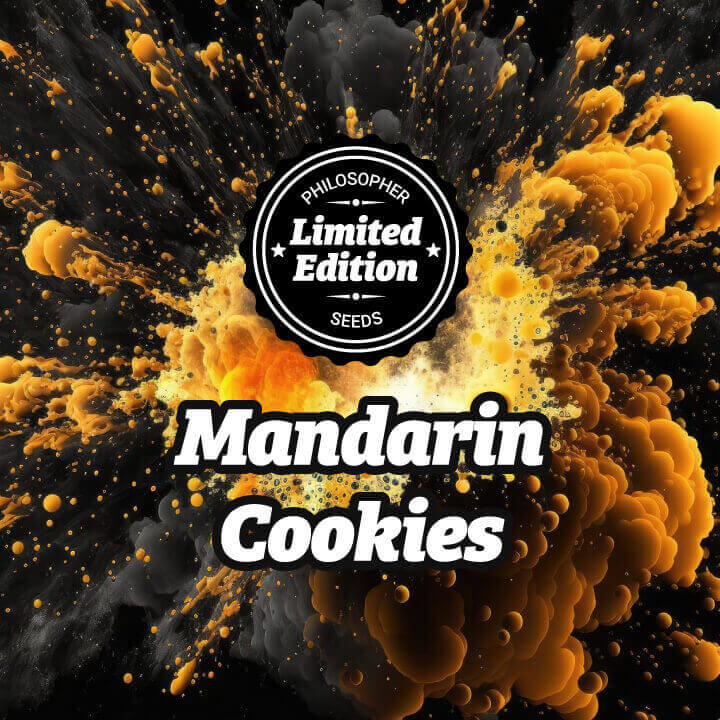 Pure Michigan by Philosopher Seeds: Rocky buds and super stoned effect
Pure Michigan already has a large number of followers in the USA (Michigan); It is a very popular strain in dispensaries mainly due to its prominent presence at the most important events. Pure Michigan is a cross between Oreoz (Cookies & Cream x Secret Weapon) and Mendobreath F2, a work between two prestigious breeders: ThugPug Genetics and 3rd Coast Genetics.
Oreoz is a tasty plant, with intense sweet milky terpenes, where earthy and chocolate nuances appear that remind us of the famous cookies to which its name refers. Oreoz can reach 30% THC and produces very tight buds with a dark and rocky appearance, from which an excellent resin with an exquisite texture emanates for the production of any type of concentrate, making it a plant with prodigious attributes for production. of flowers and extracts, a hybrid with clear commercial intentions. For its part, when hybridized with Oreoz, the Mendobreath parent adds flavor, robustness to the structure, and provides more compactness to the flower, maintaining the aromas of the Cookies family.
With a parent like Pure Michigan in hand, the Philosopher Seeds bank has chosen to hybridize it with one of the most renowned American elite clones, Gorilla Glue #4, since the aroma of GG#4 does not have a strong invasive character in the offspring while reinforcing yield, resin production, and flower density with a final result of buds that look like pure rocks. Pure Michigan by Philosopher Seeds has stratospheric resin formation with 5-star results in hash and rosin (great return).
While being a traditional product used for centuries, the evolution of solventless (also called non-olvent) cannabis resin concentrates during the past years has been astounding. From the very first charas ever made to the most modern THC-A separation techniques, this type of extracts have skyrocketed in popularity lately. In this article we explain the details of each type of solventless concentrate and take you to a trip through the evolution of this product.
In addition, it has great adaptability in all types of crops, prefers light feeding, and appreciates the staking of the main branches. Indoors, it can exceed 500 g/m2 in optimal growing conditions in about 8-9 weeks of flowering, while outdoors, germinating at the beginning of the season and growing in mother soil, it can easily approach a kilo of dry flowers per specimen.
Gorilla Glue #4 and Pure Michigan are varieties with high concentrations of THC, so their release, with good cultivation and harvesting at the right time, can have THC values between 25 and 30%. Its effects can be very unpleasant in terms of potency in those users with little experience, since its psychoactive potency requires caution and its effect is very relaxing, with a slight border to becoming narcotic, so it is nothing. It is not advisable to carry out tasks that require certain responsibility or physical effort under its influence. Pure Michigan is a genetic that can produce quite an introspective effect, inviting you to forget about worries, and can easily awaken your appetite. It is a good muscle relaxant and very suitable for after a day of sports and enjoying its effects under the shower.
Critical Auto XXL: The queen of large cars
Critical Mass is not a new variety nor an exclusive one, and it does not need introductions because it is one of the classics par excellence. We can find feminized versions in Philosopher Seeds such as Critical Kush (Philo) or Critical Widow in feminized format, great options to make crops profitable, but in this case, the bank has decided to introduce it to the catalog in an automatic XXL version, focusing on size and also performance, often scarce in autoflowering genetics.
Critical Auto XXL is the result of several generations of crosses between Critical Mass (Bilbo Cut) from Mr. Nice and the largest auto-flowering strains available from Philosopher Seeds. The selection criteria have been the individuals with the greatest vigor, size, and yield, without ever forgetting the production of resin and always maintaining the distinctive features of its Skunk terpene, typical of this old-school variety that makes you travel to Dutch Coffee Shops, and that will awaken beautiful memories in those older smokers, a true Déjà vu.
Critical Auto XXL is the queen of large auto-flowering strains, being able to reach a size of up to 150 cm and produce up to 200g of dry bud per plant. Its total cultivation cycle is approximately 80 days, which allows greater vegetative development before entering into flowering automatically without distinction of photoperiod. Thanks to this characteristic it has an extra in size and final production.
The Queen of XXL autos is an excellent choice for both outdoor and indoor crops, as well as for terraces, balconies, and orchards. It can be germinated early into spring and obtain an extra harvest before the photoperiod varieties begin to flower and be able to enjoy its fruits, its strong energetic push, and its happy effect in the middle of summer.
This post shows you, step by step, how to grow marijuana on your terrace or balcony. This way, you can get the best marijuana in the world…yours! We would also like to remind you that organic crops are more environmentally friendly and Mother Nature will reward you with her magical sunbeams!
Now that the latest additions for this year have been presented in the Philosopher Seeds catalog, it only remains to say that Mandarin Cookies and Pure Michigan are a Limited Edition while supplies last and that they are a great bet for 2023 and 2024, each one with their particular terpene and concept, but with the common denominator that they will not leave anyone indifferent. For its part, Critical Auto XXL will remain in Philosopher's catalog indefinitely.
And you, which one are you going to choose for your next crop?
The articles published by Alchimiaweb, S.L. are reserved for adult clients only. We would like to remind our customers that cannabis seeds are not listed in the European Community catalogue. They are products intended for genetic conservation and collecting, in no case for cultivation. In some countries it is strictly forbidden to germinate cannabis seeds, other than those authorised by the European Union. We recommend our customers not to infringe the law in any way, we are not responsible for their use.