Fashion
Marni X No Vacancy Inn Seen on Karrueche Tran- Ask and Tell!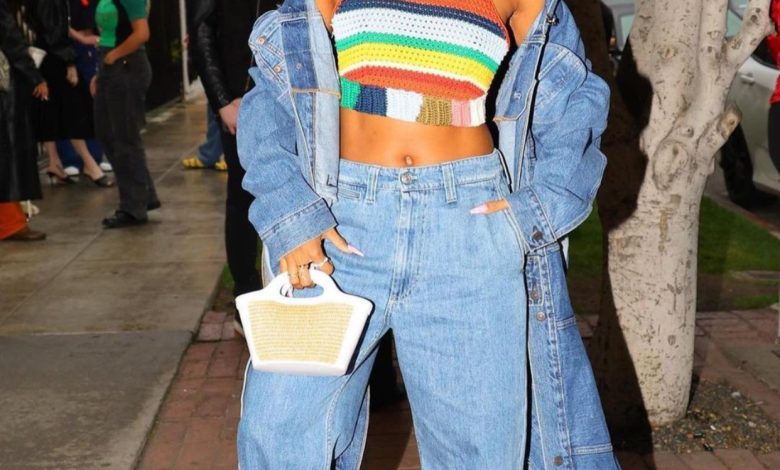 The Item: Our style and street style Queen, Karrueche Tran is absolutely DIVINE in a full look from the MARNI X NO VACANCY INN collection. This collaboration is a vibrant and boisterous tone fashion lineup that is perfection for spring as well as summer outfits and attire. The collection includes just about everything you could desire from jeans, tops, bottoms and dresses.
You Asked: Karrueche is so pretty! And I just love her style. Here's the picture of the outfit I would like details on. Especially, if you can help me locate the knit top. So cute, please help me 1966 you guys are so good at this!
Marni X No Vacancy Inn Seen on Karrueche Tran- Ask and Tell!
The Verdict: Hey there DAWLING! We love hearing from all of you, so thanks for reaching out to us in our DMs. We too think that Karrueche possesses some of the BEST style around and her recent colorful ensemble is top notch. Therefore, why don't we go ahead and get into the details? Let's indulge!
Miss Tran is wearing a full look by couture brand MARNI. This fashion label is favorite among the rich and famous. Designs have been spotted on Doja Cat, iann dior, Diplo, Coi Leray NBA star James Harden to name drop just a few.
Nevertheless, below you will find a full style breakdown of Karrueche's look. We have also included the price point of each piece. Please note these are the prices at current publishing of this post.
Multicolour Cotton Knit Top – $750
Tropicalia Micro Bag in White Leather And Raffia – $695
Star Denim Pants in Iris Blue – $735
Fussbett Sabot Raffia Clogs – $1100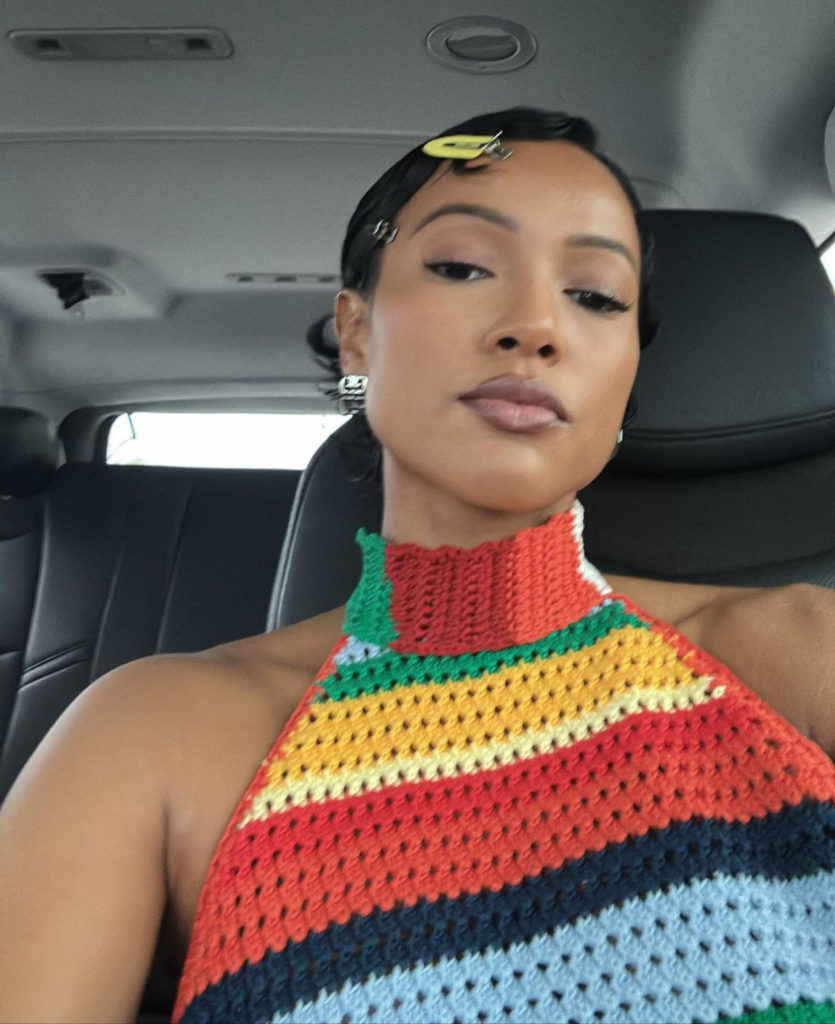 If you are keeping track, Karrueche is wearing over $1700 in fashion. Now it's your turn to stunt on em'! If you would like to add any of Karrueche's stylish pieces to your personal wardrobe you can buy the collection from a number of retailers. Retail options such as Saks Fifth Avenue, Lyst and Berdorf Goodman. Nevertheless, you can also always purchase your selections from MARNI as well; just head to MARNI.com.
Hope that answered your fashion question! If you or a style obsessed gal pal has one they would like to ask give us a follow on Instagram, slide into our DMs and ask away. Moreover, also check us out on social platforms; YouTube or TikTok for even more awesome fashionable content!
**Want Even More Beauty, Lifestyle, Hair, Fashion as well as Celebrity Style Sighting News, Insights as well as Trends? Well Honey do we have something special for you! Slide on over to our TikTok or Inspo filled Pinterest! Click HERE**
Thoughts on Marni X No Vacancy Inn Seen on Karrueche Tran- Ask and Tell!? Well let's connect then! We're always around and love to hear from you. Therefore, join the discussion and talk all things 1966 Magazine; fashion as well as celebrity style sighting related with us by dropping a comment like its hot down low. Or also hit us up on our TikTok, Instagram (1966mag); Tumblr, Pinterest or tweet us @1966magazine.