Fashion
NBA Youngboy and Nicki Minaj Collaboration- New Music/Song Burning Up Charts!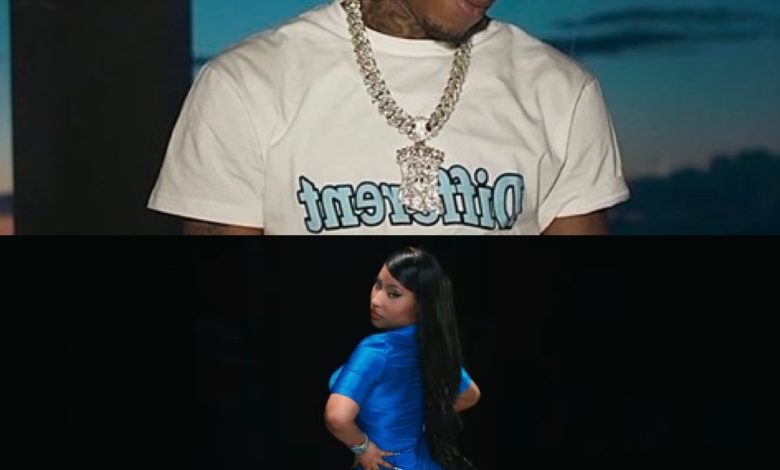 The NBA Youngboy and Nicki Minaj collaboration we have been all anxiously awaiting for is HERE! This new song team up is one that originally the rumor mill put out just weeks ago. However, Youngboy is making it official. The song is out and visuals too!
Furthermore, already the song is giving the charts a run for its money. Early reporting and stats show that NBA Youngboy and Nicki Minaj collaborative single, WTF, is debuting in the number position on the U.S. iTunes Hip Hop/Rap chart (at the time of this initial posting; it is currently number 21 overall). Not bad, for a song that is coming out without much press coverage or push.
Additionally, Nicki Minaj's army of fans is getting into all of the music fun as well. In a swarm of social media posts and blasts; news of the collaboration and new music video is getting major reach. For instance, on social media platform Twitter, the song is already a trending in the Top 10 topics.
Nevertheless, this isn't really surprising. Although Nicki Minaj has been in the game for a minute; she still easily charts. Fans love her bars, fashion style and sultry personality. People all over the globe can't get enough and it shows in the numbers.
NBA Youngboy and Nicki Minaj Collaboration- New Music/Song Burning Up Charts!
Moreover, so far the reception of NBA Youngboy and Nicki's new collaboration is being met with mostly positive reviews. Fans are saying they are enjoying the "chill" vibes of the song itself and find the music video visuals to be on point. In the video Minaj is simply a breathtaking dream.
Minaj's hair and nails are always on another level. So there's not much more to say there. Nicki has a LONG track record for rocking the most fabulous hairstyles and nail designs; so you best believe she brought her A-game to this video as well. Spoil alert: she did.
Furthermore, beyond the Beauty department, Nicki also gets it right when it comes to fashion looks. In various MV's Nicki has worn designer couture, custom garments from her signature pink to just about any color you can think of wearing.
For her latest collaboration with Youngboy; Minaj is looking as gorgeous as ever in a sassy cobalt blue dress for one segment of the video. Another notable look is Nicki in a ballet outfit with some killer heels. Nicki is not new to a Tu-Tu; so it is cool to see her pay homage to some of her notorious and vintage styles.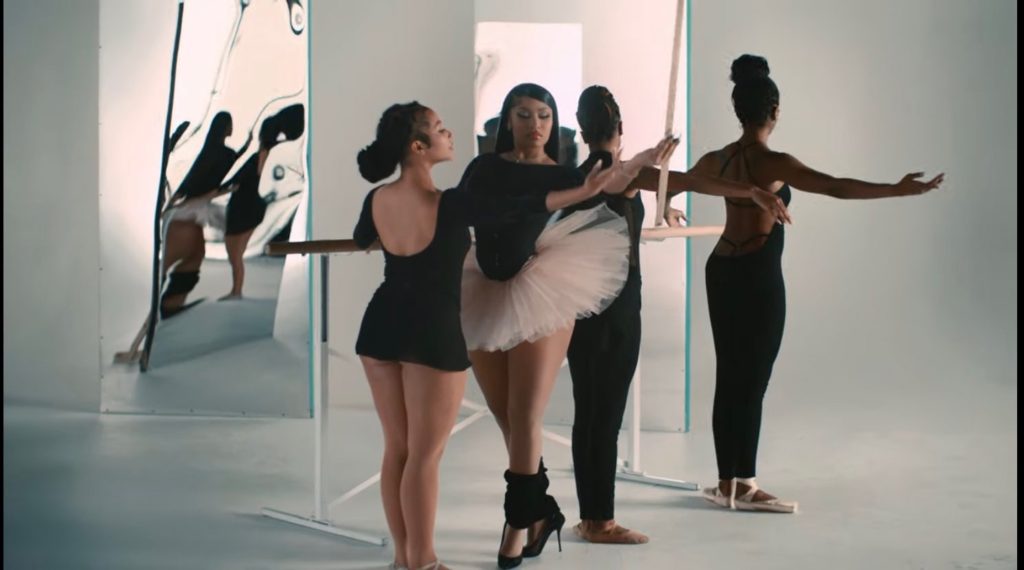 However, to see every look by Nicki and Youngboy you need to see the video in its entirety. Catch it on YouTube via VEVO. And congratulations to Nicki and NBA Youngboy on their latest release!

**Want Even More Beauty, Lifestyle, Hair, Fashion as well as Celebrity Style Sighting News, Insights as well as Trends? Well Honey do we have something special for you! Slide on over to our TikTok or Inspo filled Pinterest! Click HERE**
Thoughts on NBA Youngboy and Nicki Minaj Collaboration- New Music/Song Burning Up Charts!!? Well let's connect then! We're always around and love to hear from you. Therefore, join the discussion and talk all things 1966 Magazine; fashion as well as celebrity style sighting related with us by dropping a comment like its hot down low. Or also hit us up on our TikTok, Instagram (1966mag); Tumblr, Pinterest or tweet us @1966magazine.