Black Business
Nene Leakes Reveals She Is Considering Selling Her Lounge Following Her Son's Stroke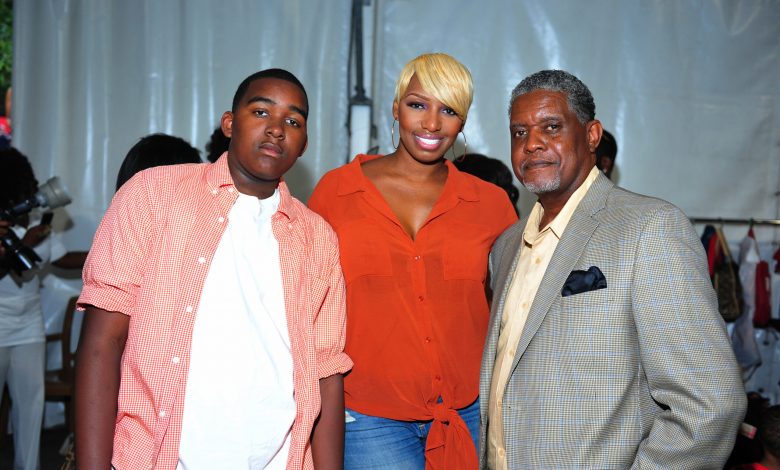 Last month, Nene Leakes' son, Brentt Leakes, tragically suffered a stroke. The former "Real Housewives of Atlanta" star shares the 23-year-old with her late husband, Gregg Leakes. Gregg passed away on Sept. 1, 2021, after years of battling colon cancer.
As previously reported, Leakes confirmed the news about their son on her Instagram Story after viral reports were shared online. The 54-year-old explained that Brentt "had congestive heart failure and a stroke" in a video.
She mentioned her son's "serious" condition and his struggle to speak. She said doctors tested for COVID-19 and suspected him of drug use due to his age.
Later in the video, the "Uncle Drew" star hinted that she may not be able to maintain her club, The Linnethia Lounge. The restaurant has been open for two years outside of Atlanta in the city of Duluth. She played host to her famous friends including the likes of Trina, Waka Flocka, Migos, Tamar Braxton, Jazzy Pha, and more. Patrons come for live entertainment, tasty brunch, and industry style events. But due to her son's condition, The Linnethia Lounge may be closing its doors sooner than later.
"We have sat and talked about selling the lounge now because it's something that Brentt runs along with me. I got in the business with him and Gregg and some other friends to do it. And this is just a lot right now on me," Leakes explained. "So if there's anybody out there that's possibly interested in the lounge, send them my way if they are interested in purchasing. It's very possible that we will sell the lounge because it is something I shared with Brent after Gregg's passing."
Brentt first appeared on "RHOA" in 2008 as a 9-year-old. He continued to regularly appear on the Bravo series throughout his teenage years. In his adult years, he worked at The Linnethia Lounge.
Ahead of Brentt's health scare, his mother was served with legal papers after failing to pay a photographer for their work. As previously reported, a company called Photography by Ace filed a suit in Gwinnett County, Georgia, in July. They claim their attempts to contact and collect from Leakes went unanswered and presented two invoices from 2021 as evidence. It's unclear if Leakes has responded or if the case has been resolved.