Black Business
Customers Say Georgia Restaurant Charges Parents $50 Fee When Children Misbehave While Dining Out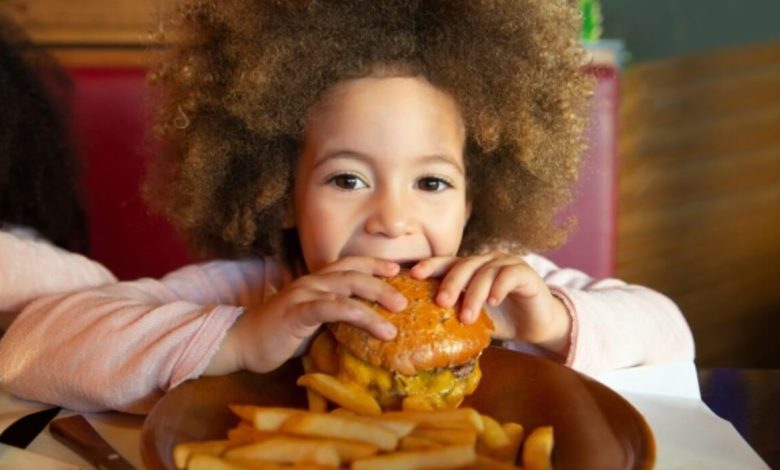 One North Georgia restaurant started implementing a fee to pressure parents to get their children to sit down and behave while dining out, and it isn't sitting well with many people on social media and some of the restaurant's customers.
A Reddit user posted to the r/mildlyinteresting subreddit a snippet of a restaurant menu that lists some very peculiar surcharges.
The near-standard automatic gratuity charge for parties of more than six isn't the only fee listed on the Toccoa Riverside Restaurant's menu. There's also an adult surcharge "for adults unable to parent" with three dollar signs next to the listing.
The menu doesn't specify how much that surcharge amount might come to, but it could very well depend on the check total or the management's attitude that day.
Trending Today:
The Blue Ridge restaurant will also add gratuity to separate checks and for parties who order off a special birthday menu from the looks of it. They also charge extra when customers don't pay with cash and an apparent "discount" when they do use cash.
Needless to say, social users weren't taken with the "bad parenting" surcharge at all, as well as those other listed fees they deemed unnecessary.
"Ain't nobody paying that," one Reddit user commented."From the laundry list of extra charges they have, this just seems like a restaurant that uses any excuse it can to gouge customers more," another Reddit user wrote.
The Toccoa Restaurant boasts a "casual family dining" experience with "scenic" views of the Toccoa River. The staff serves seafood, ribs and signature pasta dishes along with fresh local rainbow trout daily, as well as a $39 filet mignon and a $39 ribeye steak.
Some customers who brought children to the restaurant were unfortunate recipients of the "bad parenting" charge. After seeing the fee tacked on to their check, they left pretty lousy reviews of their experience.
Never miss a story — sign up for ATLANTA BLACK STAR'S free daily newsletters to stay up-to-date on the latest developments, from top news headlines to celebrity news.
"If you have children, absolutely avoid this place at all costs. Holy moly – the most disrespectful owner made a huge scene in front of the entire restaurant because our children were 'running through the restaurant' – they were down by the river.. we were told we need to 'go to Burger King and Walmart' and that we were bad parents," Danielle Hampy wrote on Google Reviews. "They have a $50 surcharge for 'bad children.' We were a group of 21, and our server was AMAZING and was overly apologetic. Terrible business practice; we will never be back."
"The owner came out and told me he was adding $50 to my bill because of my children's behavior. My kids watched a tablet until the food arrived, ate their food and my wife took them outside while I waited and paid the bill," Kyle Landmann also wrote on Google Reviews.