Black Business
Critic Keith Lee's Review of Atlanta Food Scene Causes Stir on Social Media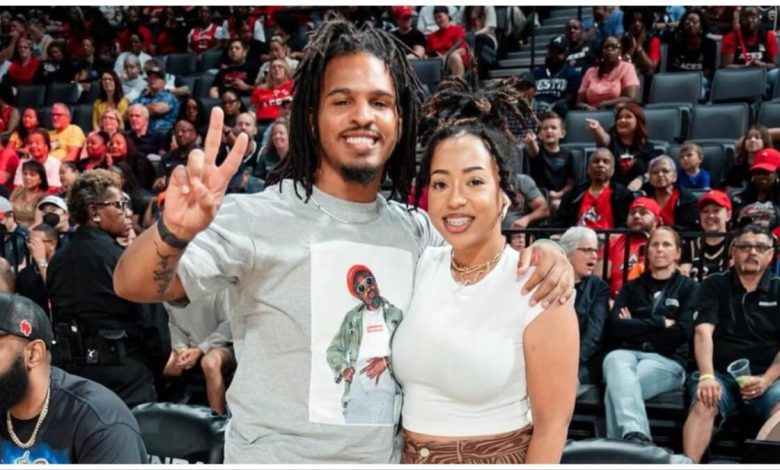 UFC fighter-turned-food critic Keith Lee has caused a stir in the Atlanta area after settling in town and reviewing some of the city's most talked-about eateries. 
Some people applauded him for his honest take on the grub and co-signed many of his observations.
Lee posted a few of the restaurants that he and his family tried out, including the Atlanta Breakfast Club, which he said was the first place he tried after getting off the plane.
After noting that he spent $144.60 for meals for five adults and three children, he talked about the customer service and the restaurant's policies. He noted while the person who serviced their table was pleasant, there were rules that he just didn't understand.
"The rules…  they had… were very unique to me,"
He said he and his party initially tried to do takeout, but when they went into the restaurant, they could not sit down, not even at the establishment's bar area. As a result, they had to order their food from outside. He then said once they decided to dine in, two members of his group stepped outside, and the waitress told them that everyone had to be present before she could take anyone's order.
WATCH VIDEO OF LEE'S REVIEW HERE.
The food critic continued to talk about customer service and restaurant policies. Lee and his family were not offered any water or coffee when they sat down, and once they ordered, no one could add anything else.
"She wouldn't even explain to me …  but again, she was very nice. I just understand that those are the rules," he said, adding that they were "unique to me."
The order consisted of peach cobbler, French toast, a breakfast bowl that consisted of eggs, bacon, and potatoes, a biscuit without jelly and an extra $1 charge for butter, and a salmon croquette with remoulade sauce and grits. The extra fee at the restaurant that specializes in breakfast food drew additional criticism online.
Social media chimed in on his review that, on one post, garnered 6.7 million views. Many agreed with his boldly honest but not malicious review.
"Can't add on? So y'all here to make money or not?" one person said in disbelief after watching the review. Another person said, "He is about to expose… a lot of places in the city with their overpriced/overhyped food and horrible customer service."
And their business practices.

— Latoya Lee (@MissLatoyaLee) October 25, 2023
"I'm so happy Keith Lee is in Atlanta," one person wrote. "Atlanta probably has the worst food scene I've ever experienced. And it's not because of the actual food!! The lack of customer service and the upcharges out there are crazy."
Never miss a story — sign up for ATLANTA BLACK STAR'S free daily newsletters to stay up-to-date on the latest developments, from top news headlines to celebrity news.
Lee is not the only critic in the family. His wife and his sister also joined in the tasting. In one video, they reviewed Lil Baby's The Seafood Menu Restaurant & Lounge. They ordered catfish, shrimp and fries, jerk crab legs, blueberry and peach lemonade, and traditional lemon butter garlic crabs.
They gave the celebrity restaurant fair reviews, though fans thought that they were not impressed with the offerings.
Keith Lee had his wife and sister try Lil Baby's restaurant because they fry the fish in the same oil as they do the shrimp smh they were unimpressed also. I hope he doesn't only go to hyped spots while he's here. He needs to hit hole in the wall spots pic.twitter.com/SNcsxyypLN

— Narcissus (@Eyes_too_Low) October 25, 2023
The tweet ended with a "hope" that the food critic tries some of the "hole in the wall spots" in the city and not just the ones "hyped up."